The 2022 NHL trade deadline is Monday at 3 p.m. ET. You can watch all the excitement on ESPN2 and ESPN+ this year, but before we get to Deadline Day, it's time for some bold predictions from the ESPN hockey family!
Where will the big rumored candidates such as Marc-Andre Fleury, Claude Giroux and Tomas Hertl land? Which teams will be more aggressive than usual? Which team will not address what many perceive to be a glaring need?
More: Deadline guides for all 32 teams
Best players at each position
Trade tracker | Teams at a crossroads

Keep an eye on the Panthers
I think the Florida Panthers are going to make a big splash at the trade deadline. For the past few months, general manager Bill Zito has been trying to trade for a defenseman. The market had been quiet — and Zito had been patient waiting for the right deal, which he found on Wednesday by trading for perhaps the best available blueliner, Ben Chiarot. It was an expensive trade (including a first-round pick and a top prospect) but one Florida thought was worth it. Earlier in the day, Florida traded frank Vatrano to the Rangers to clear cap space.
But beyond Wednesday's moves, the Panthers now view themselves as a destination. Because of the perks of living in South Florida (weather, taxes, golf) plus the winning culture they're building, they want to be a place players seek out — like their in-state rivals, the Tampa Bay Lightning. So I don't think they're done. I believe Florida will be at the very least a finalist for Claude Giroux. — Emily Kaplan, NHL reporter
Giroux to the Blues.
Both the Colorado Avalanche and the Panthers have made cap-clearing moves leading up to the trade deadline, with the speculation being that it's to trade for Giroux (though Florida is now devoting cap space to Ben Chiarot, acquired Wednesday night). The Avs have shown interest. The Panthers have heavily scouted the Flyers.
You know who else has scouted them? Blues GM Doug Armstrong. Giroux would reportedly waive his no-movement clause for St. Louis. He'd give them a forward group that'd rival that of Colorado and Calgary, on a team that already has the fifth best offense in the NHL. His game fits snugly into what the Blues like to do, and he could slide on the left side of Ryan O'Reilly and David Perron. The Blues have something else the Avalanche don't have: Craig Berube, who coached Giroux with the Flyers. — Greg Wyshynski, NHL reporter
Giroux to the Panthers.
At some point between playing his 1000th game in Philadelphia on Thursday and Monday's deadline, Giroux will be dealt to the Panthers — who already lead the league in averaging 4.10 goals per game. If offered a choice of destination after 15 seasons in Philadelphia, joining a genuine contender in south Florida in early spring would be my preference.
Mind you, this prediction felt a little bolder before the Panthers sent Frank Vatrano, and his salary, to the New York Rangers on Wednesday, though they did lose some cap space by acquiring Chiarot. For what it's worth, I've felt a strong Giroux-to-Sunrise vibe since late last week. — Victoria Matiash, NHL analyst
Toronto's goaltending conundrum
It's no secret that the Toronto Maple Leafs need goaltending help. And there isn't a netminder on the market with more winning history than Marc-Andre Fleury. Naturally, the player and team have been tied already in trade rumors, and Fleury's no-move clause means he's got final say on any destination outside Chicago.
Let's just say Fleury agrees to be a Maple Leaf — the complementary moves Toronto would have to make to pull this off would likely go beyond just bold to straight-up audacious. Fleury has a $7 million cap hit and Toronto has almost zero space. If the Blackhawks must retain salary, the Leafs might have to throw in a high pick, a top prospect and/or a roster player. The mind boggles at what boldness Toronto attempts to go all-in on Flower. — Kristen Shilton, NHL reporter
2dKristen Shilton and Greg Wyshynski
22hKristen Shilton
9hESPN staff
2 Related
The Maple Leafs will not trade for a goaltender.
This has been the hot topic as it pertains to the Leafs since the turn of the calendar year, with Jack Campbell and Petr Mrazek struggling. GM Kyle Dubas has said that he has one move left to make, and it is on defense. That certainly could be something said in public with different opinions being expressed behind closed doors, but I wouldn't be surprised if the Leafs stay put between the pipes.
Maybe they have faith that the All-Star Campbell will get it together like he has told the media recently. Maybe they have hopes that Erik Kallgren could pull a Matt Murray or Cam Ward and backstop the team to a Stanley Cup in the same season in which he played his first NHL game (a shutout in his first game isn't a bad start). Or perhaps the options are not tantalizing enough for the Buds — Marc-Andre Fleury is 37 and a free agent this summer; other rumored trade-bait names such as Alexandar Georgiev, Semyon Varlamov and Joonas Korpisalo will not significantly level them up in net.
Whatever it is, I wouldn't be too surprised if the Leafs didn't make a big change between the pipes. — Arda Ocal, NHL host
Toronto's ravenous appetite for eating its own is without equal in this league. Just ask Petr Mrazek, who one might guess from social media feeds is accused of crimes far more heinous than not playing so great in net. Three-time Stanley Cup champion Marc-Andre Fleury, armed with a say in the matter, need not expose himself to such potential vitriol.
It's simply not worth it, when there are softer landing spots with near-equal, if not better, opportunities to advance through the postseason. Should he leave Chicago at all, that is. — Matiash
There were a couple of players who had high-profile trade demands during the past year. One was Vladimir Tarasenko, who appears to have found a workable situation with the St. Louis Blues this season thanks to salves like "scoring" and "winning."
The other is DeBrusk. The Boston Bruins have been looking to move him in a hockey deal — for another "change in scenery" type — to no avail. He's a pending restricted free agent with arbitration rights, so it's a deal that'll happen at some point. Just not before Monday. — Wyshynski
Detroit gets aggressive
It would be easy for the Red Wings to let the deadline pass as sellers. But where's the fun in that?
GM Steve Yzerman must like what progress Detroit has shown this season. They won't make the playoffs, but there were times it hasn't felt far off. Yzerman made the Jakub Vrana-for-Anthony Mantha swap last season with Washington, and this year he'll do something even bigger to keep setting Detroit up for an increasingly bright future. — Shilton
San Jose signs Tomas Hertl before the deadline
It's a little too quiet on the Tomas Hertl front. Could that mean the Sharks are actually nearing a long-term deal with their top-line center?
I wouldn't have bet on it two weeks ago, when it sounded like Hertl and San Jose weren't close on an extension. Now, maybe they get it across the line before March 21 even rolls around. — Shilton
Reading the tea leaves on the Canucks
The only player Vancouver trades is Tyler Motte.
Everyone in the NHL wants to trade for J.T. Miller. The Canucks hope everyone in the NHL will want to trade for Brock Boeser and, even more so, Tyler Myers. But those moves can wait. Miller and Boeser are too valuable to the Canucks' nascent playoff push. Myers becomes a heck of a lot more moveable after July 1, when his full no-trade clause becomes a limited one.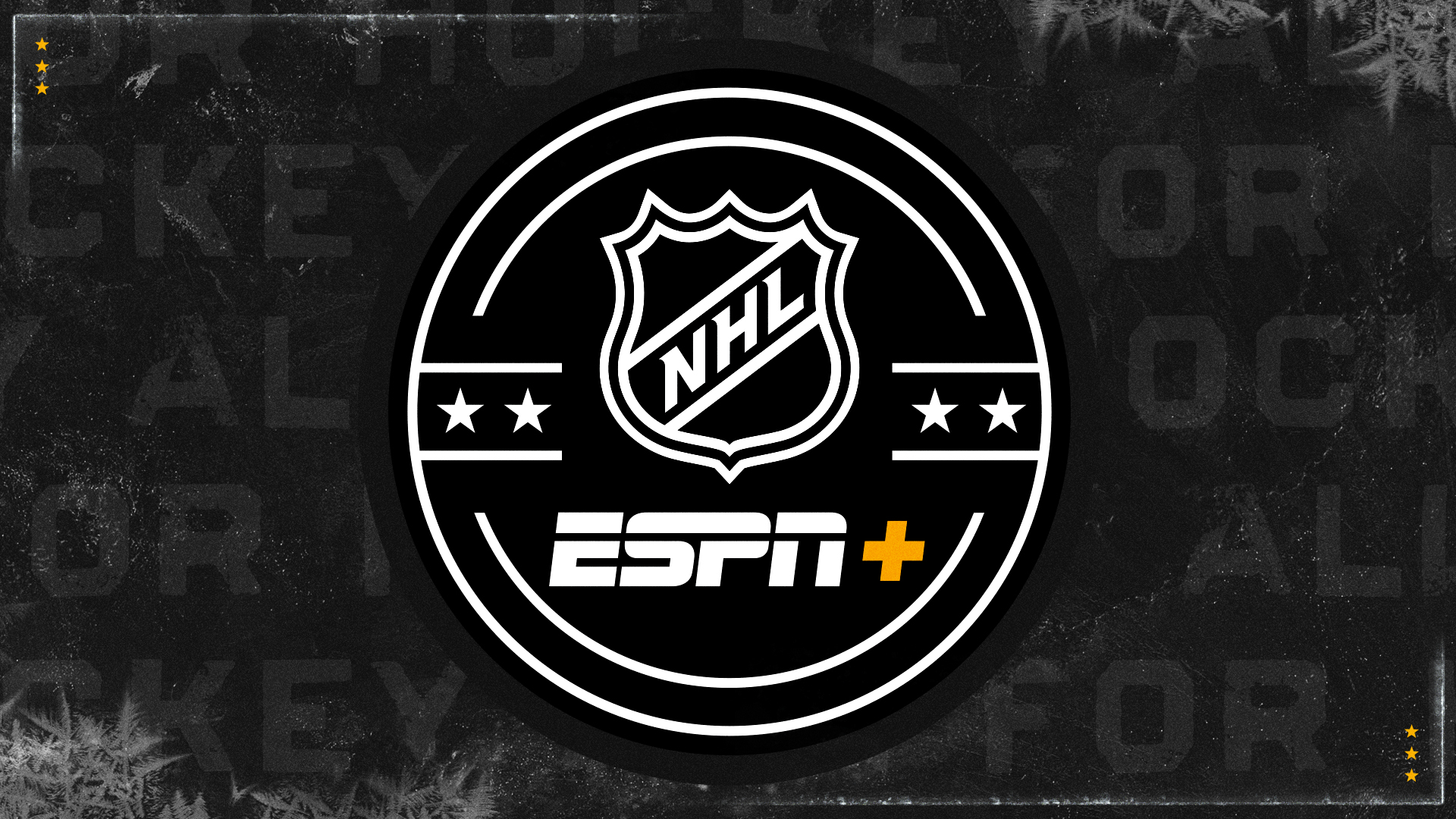 This season will include 103 exclusive regular-season games across ESPN, ESPN+, Hulu and ABC, and more than 1,000 out-of-market games will be available on ESPN+.
• How to watch
• Subscribe to ESPN+
• Stream the NHL on ESPN
Goalie Jaroslav Halak, a pending free agent, has a full no-movement clause. Given the limited goalie market at the deadline, the Canucks could probably snag a decent return for him, but there's little motivation for Halak to uproot his life unless it's for a solid Cup contender. Otherwise, it's a lateral move.
That leaves us with plucky depth forward Motte, a 27-year-old pending UFA who could be a nice depth addition on a contender. That's the trade GM Patrik Allvin makes. — Wyshynski
The Canucks will trade Brock Boeser, not J.T. Miller.
Sure, Vancouver is rocketing up the standings and there's a lot to like about the direction it is headed this season. So why wouldn't the Canucks hang on to Boeser? Because, as Erik Karlsson would say, the time is nigh for Vancouver to make up its mind on the pending RFA — and strike a deal while it can.
There's a $7.5 million qualifying offer looming for Boeser and a contract to be sorted out after that. The Canucks don't seem convinced Boeser is worth all that, but for the right price there are other teams that might. Keeping the known commodity in Miller, and parting with Boeser, can serve Vancouver well today, and potentially seasons to come. — Shilton
You could argue this is a slightly less bold prediction given the injury-plagued Chychrun is once again sidelined by a lower body ailment for two to four weeks. The timeline is favorable for contending teams, though, since it would make Chyrchun available for the postseason (and he is still just 26 and signed to a relatively good contract).
But I don't see anyone pulling the trigger on the deadline's most-talked about player. Arizona's ask is high, and rightfully so given the long-term needs Chychrun's return should help to address. It just doesn't feel like the season for extravagant deadline spending. — Shilton
Source: ESPN NHL