Dave Tindall arms you with the stats for a punt on the Top 5 and Top 10 Finish markets in the US Masters at Augusta National…
Jon Rahm – Spaniard will have very different build-up
Rahm arrived late at the US Masters last year after celebrating the birth of his first child. Despite the lack of prep, he still carved out his fourth straight top 10 finish and second top five in four years. "I've played good golf on this golf course. I think it was the year Patrick (Reed) won, in 2018, I did have a chance. At 15 I think I was only two back, just didn't finish the way I wanted to finish. I've been there. I've done it, and I know I can play good here. There's a lot of good Spanish history here that I would love to add on to." Asked on Tuesday if he knew he was favourite, Rahm responded: "I couldn't care any less what the odds say. I mean, I'm not looking at it. I like to think I'm the favourite myself in my mind, right?" The negative would be some rather modest recent form that allowed Scottie Scheffler to replace him as World No.1
Last four events: 9-55-17-21
Course form: 5-7-9-4-27
Last 50 starts – Win: 10%, Top 5: 30%, Top 10: 58%
Justin Thomas – JT out to improve underwhelming Augusta record
"I feel very good coming into this week," said Thomas on Tuesday. "I've been working hard. I feel like I have a pretty good game plan in terms of how I prep when I'm at home, and I feel like I did so. Just got to kind of stay in the moment and stay patient and just plot my way around the course once we start on Thursday." With just one top 10 in six Masters, he's underperformed. Thomas' explanation: "I've just put too much pressure on myself in the past and maybe put the tournament on too much of a pedestal and tried to, you know, just overdo things when in reality I should have faith in my game and the things that I can do on the course, with the golf ball, whatever it is. I just need to get a little bit better at kind of getting in my own world and just going to play golf." One bonus this year is that he has Jim "Bones" Mackay on the bag. The caddie knows every blade of grass at Augusta having helped Phil Mickelson to three Green Jackets.
Last four events: 35-3-33-6
Course form: 21-4-12-17-22-39
Last 50 starts – Win: 6%, Top 5: 28%, Top 10: 42%
Scottie Scheffler – New World No.1 comes in hot
Scheffler will tee it up as the World No.1 for the first time, the American hitting top spot after three wins in his last five starts. He doesn't appear to have much experience having played just two Masters (top 20 in both) although it's been a case of quality not quantity in terms of what he's picked up. "I've had a lot of good experience around this golf course. I think I learn a lot by watching guys play and watching them practice and hit shots. I've been fortunate. I played the first two rounds last year with Phil, and then in 2019 I got paired with Tiger on Sunday. So I got some pretty good experience just watching them kind of manage their way around the golf course and how they play shots and certain stuff like that." Like Thomas, Scheffler also has caddie bonus points as bagman Ted Scott looped for Bubba Watson when the left-hander won in 2012 and 2014.
Last four events: 1-55-1-7
Course form: 18-19
Last 50 starts – Win: 6%, Top 5: 22%, Top 10: 34%
Dustin Johnson – 2020 champ seen as most likely repeat winner
"It's an unbelievably special place just coming to play the event, but after you're a Masters champion, it's even that much more special," says DJ, the winner of the November 2020 Masters, the high point in a streak of five straight top 10s here. As for his current play, things are looking up again after a flat spell. "I feel like it's definitely trending in the right direction. Starting to see a lot more consistency with shots. I feel like I'm starting to control the golf ball a little bit better. The swing is starting to feel a lot better. Obviously around here, chipping and putting is a big part of it, but you've got to be able to control the golf ball, especially when the course gets firm and fast. Quality iron shots go a long way around here." He's certainly a viable 'back' candidate in both the Top 5 and Top 10 markets.
Last four events: 4-39-9-MC
Course form: MC-1-2-10-4-6-MC-13-38-38-30
Last 50 starts – Win: 8%, Top 5: 20%, Top 10: 42%
Cameron Smith – Sawgrass hero full of confidence
"I feel pretty hungry, mate. Pretty good time of year to be playing good golf," said Smith on Monday. This is the Aussie's first start since his superb win in The Players Championship and he's clearly a big fan of Augusta National after three strong finishes of second, fifth and tenth. What makes him thrive there? "I think it's just my creativity. I feel like I play my best golf when I'm creative. This course has so many slopes and stuff, you can work it off the greens firm and fast. And, yeah, just love being creative. Reminds me a lot of Sandbelt golf (Melbourne) at home. You hit a lot of putts from inside 15 feet where you're aiming four and five feet outside the hole. It's kind of nice to have that in the back pocket, I guess. I feel really confident in my game. I feel like I can play any shot under any circumstance, and yeah, I'm ready to go out there."
Last four events: 1-33-4-MC
Course form: 10-2-51-5-55
Last 50 starts – Win: 8%, Top 5: 22%, Top 10: 32%
Rory McIlroy – hunt for elusive Grand Slam continues
Rory first had the chance to compete the Grand Slam of all four majors when he teed it up here in 2015. McIlroy finished fourth and hasn't come any closer since although he has kept racking up the top 10s, his Augusta tally standing at six. A missed cut in Texas last week wasn't planned but he's happy enough. "I would say my game, it feels in good shape. I think it's felt better than the results have maybe suggested the last few weeks. Like the big key here, you look at all the previous winners, especially over the last five to ten years, their iron play and their approach play has separated them from the field. That's a really important part of your play this week. It's about being very disciplined with your approach play, knowing that, if you hit a wedge to 20 or 30 feet, that's okay. For the first 54 holes, you just have to stay as disciplined as possible. To me, that goes against my nature a little bit, so it is something I have to really work hard on."
Last four events: MC-33-13-10
Course form: MC-5-21-5-7-10-4-8-25-40-15-MC-20
Last 50 starts – Win: 6%, Top 5: 28%, Top 10: 42%
Brooks Koepka – Majors monster coming into form again
No-one has played the Majors better than Koepka in the last five years and that spell of excellence included a second place at the 2019 Masters behind Tiger. His prep this year? "I came out the week of Match Play and played 36 with my dad on Monday, so that was fun just to get to play with him, special just for him to get to play it and get to play it with him. So I've seen the changes, and I think they're good. They always do a pretty good job." As for why he likes tough major courses, Koepka explained: "I think because you can't miss it in certain spots. You've really got to have a good short game number one, but number two you've got to understand where to hit it and where to miss it, and I think sometimes, I've said it over the last couple weeks, I think the setups are a little too easy, and it brings so many guys in." He's come back to form in recent starts so Koepka looks an obvious contender.
Last four events: 5-12-MC-16
Course form: MC-7-2-11-21-33
Last 50 starts – Win: 2%, Top 5: 20%, Top 10: 26%
Collin Morikawa – Open champion has fresh approach for Augusta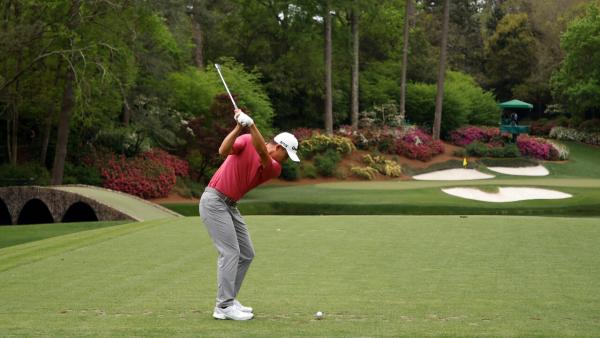 Morikawa already has two majors under his belt but feels he needs to take a different approach at Augusta where he's not threatened. "I need to play my game. You hear how much you need to hit draws and you have to hit it high and you have to do certain things, but that's what I did wrong the past two years. Pretty much my week prep two years ago and last year was how do I hit a draw, how do I hit a high draw, how do I do this. This year was a little different. This year I just made sure everything was finely tuned and I go out there and figure out how to play the course to my strengths. And that's the biggest thing that I've learned I think overall. Speed and putting is going to be really key out here. You can't be hitting things three feet, five feet, six feet by and three-putting." His form in 2022 has been patchy but he'll have his game face on for this event and that could spell trouble for his rivals on a course where stellar iron play, his best strength, is rewarded.
Last four events: 9-68-MC-2
Course form: 18-44
Last 50 starts – Win: 10%, Top 5: 24%, Top 10: 42%
Viktor Hovland – Norwegian still seeking first major top 10
Hovland was Low Amateur on debut and overcame a triple bogey on his opening hole last year to finish tied 21st so there are some good signs. "I feel like every day you come out here, the course plays different. So it's not like you play once or twice or even three, four times that you know the place. There's always something to learn. I would say the back nine I feel like I'm getting a better hang of, just because I've watched it so much on TV and you kind of know what the slopes are doing. The front nine, at least the last few times I've played here, I haven't played as well on the front nine as I have on the back nine, particularly like 4, 5, and 6 are just such hard holes." Hovland's record in the majors so far is solid enough (seven top 33s in seven of the eight) but he's yet to have a top 10 which has frustrated his backers in these markets. Last place in the Strokes Gained: Around The Green stats is also a concern.
Last four events: 18-33-9-2
Course form: 21-32
Last 50 starts – Win: 8%, Top 5: 30%, Top 10: 34%
Patrick Cantlay – Californian has mixed Masters form
"I think I really like the golf course, and, you know, I think it's really good for my game," said Cantlay on Tuesday. "I came up a couple weeks ago and spent a little extra time on the greens that were new. I think this place, with the changes that they do every year, unlike some others, you can't really putt from memory. You have to keep updating your memory because the green, for example, on 18, is different than it was three or four years ago. So just knowing that, you have to maybe be a little more cognizant and not just go to default of what you remember." He's had just one top 10 but in that 2019 event he had a piece of the lead in round four so Cantlay has experience of the heat of battle. He was red-hot at the end of last season and in great form at the beginning of 2022 but he hasn't really done anything since finishing runner-up in Phoenix in mid-February.
Last four events: 26-MC-33-2
Course form: MC-17-9-MC-47
Last 50 starts – Win: 6%, Top 5: 24%, Top 10: 30%
Conclusion
Brooks Koepka looks to be peaking again for the four-month rapid-fire run of majors after tied 12th at the Valspar and a run to the quarters of the WGC – Dell Match Play.
Last year here he was coming off knee surgery so couldn't contend but that will make him doubly keen to make amends with a title challenge in 2022.
With finishes of 7-2-11 in the previous three Masters, it's a course he clearly likes and I'll take him for a Top 10 at 3.412/5.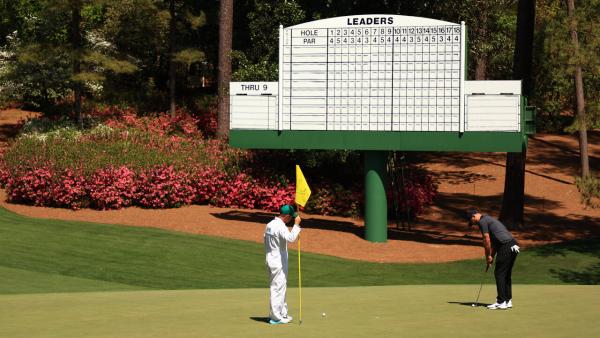 A more speculative play is Collin Morikawa for a Top 5 at 6.05/1.
He admits he hasn't got his strategy right yet, saying this year he'll play his own game rather than yield to what he thinks Augusta demands.
That could go one of two ways but if it works then this could be a big week for the two-time major winner so that's why I'll risk Top 5.
He's the best iron player in the world which makes him a great fit for Augusta and tied 18th on his second visit last year suggests he's ready to kick on.