8:10 AM ET
The beauty of the NHL Awards is that they not only encourage debate about on-ice performance but also existential arguments about who should be or should not be eligible to win said awards.
(Beauty in this case very much being in the eye of the beholder.)
Can the Hart Trophy be awarded to a goalie who plays less than 70% of the time? Should the Norris Trophy go to the best all-around defenseman or one having an historic offensive season while overcoming defensive deficiencies? Can a winger win the Selke Trophy? Like, ever?
Welcome to the NHL Awards Watch for March. We've polled a selection of Professional Hockey Writers Association voters anonymously to get a sense of where the wind is blowing for the current leaders.
Bear in mind that the PHWA votes for the Hart, Norris, Calder, Selke and Lady Byng; broadcasters vote for the Jack Adams; and general managers handle the Vezina. Also keep in mind the unofficial "you gotta be in it to win it" protocol for the Hart and the Jack Adams.
All stats are from Hockey-Reference.com, Natural Stat Trick and Evolving Hockey, and are as of the games of March 6.
Jump ahead:
Ross | Richard | Hart
Norris | Selke | Vezina
Calder | Byng | Adams
Art Ross Trophy (points leader)
Current leader: Connor McDavid and Leon Draisaitl, Edmonton Oilers (79 points)
Watch out for: Jonathan Huberdeau, Florida Panthers (77 points)
Sleeper: Johnny Gaudreau, Calgary Flames (73 points)
Maurice 'Rocket' Richard Trophy (leading goal scorer)
Current leader: Auston Matthews, Toronto Maple Leafs (40 goals)
Watch out for: Leon Draisaitl, Edmonton Oilers (38 goals)
Sleeper: Chris Kreider, New York Rangers (38 goals)
Hart Trophy (MVP)
Leader: Auston Matthews, C, Toronto Maple Leafs
Finalists: Jonathan Huberdeau, LW, Florida Panthers; Igor Shesterkin, G, New York Rangers
The story here is less about Matthews leading the vote than Shesterkin being significantly behind him in voter support.
The Rangers goalie is having one of the most dominant seasons we've ever seen. He has a .942 save percentage, 1.93 goals-against average and a 28-6-3 record, a.k.a. being responsible for 78% of the Rangers' wins this season through 56 games.
The Rangers' underlying numbers for most of the season were a horror show, ranking near the bottom of the league in 5-on-5 metrics like percentage shares of shot attempts and scoring chances. They've nudged up a little bit in recent weeks, but that doesn't do anything to dispel the notion that Shesterkin has carried them to a playoff seed this season — despite some outstanding seasons from players like goal-scoring forward Chris Kreider and reigning Norris winner Adam Fox.
5dGreg Wyshynski
23hESPN staff
4dEmily Kaplan
2 Related
But that impact hasn't translated to Hart Trophy support. Shesterkin appeared atop just two of our voters' ballots for MVP. A few of our respondents noted that his work rate was a consideration. That's quickly become the focal point of the Shesterkin Hart Trophy debate: How many games does a goalie need to play in order to be considered for MVP honors?
Montreal Canadiens goalie Carey Price won the Hart in 2014-15 by playing 80% of his team's games. Montreal's Jose Theodore won it in 2001-02 by appearing in 82% of the Habs' games. Dominik Hasek won the award twice for the Buffalo Sabres: In 1996-97 (82%) and in 1997-98, in which he appeared in 89% of their games! Shesterkin has appeared in 66% of the Rangers' games through Monday. That's not an insignificant number, but also not on the level of the other recent goalies to win the Hart.
Two questions will ultimately determine his worthiness for the Hart. First, if the enormity of his statistical achievements trumps those games-played concerns. His .942 save percentage would be the second highest in NHL history for goalies with at least 40 games played, behind Toronto's Hockey Hall of Famer Jacques Plante in 1970-71 (.944).
I mean, if you want a narrative, there's your narrative.
Second, and this is a more philosophical question: Should the NHL's shift away from having goalies play upwards of 70 games — no goalie has hit that benchmark since Cam Talbot in 2016-17 — force a reconsideration of these subjective games-played standards for goalies vis-à-vis the Hart Trophy?
It'll be interesting to see how voters eventually tackle both of those questions when the ballots are due.
Is this the year for Auston Matthews to take home the Hart? Mark Blinch/NHLI via Getty Images
Matthews, meanwhile, was named atop nine voters' ballots. Through Monday, he had appeared in 52 of Toronto's 55 games. His 70 points were 12 more than anyone else on the team. His 39 goals were 18 more than any other Leafs player. He leads the NHL in both goals scored above average (22.1) and wins above replacement (3.9). The worse the Leafs look, the more heavy lifting Matthews appears to be doing. And boy, have the Leafs looked bad at times in recent weeks.
Matthews has never won the Hart Trophy, and crowning a new king is always a sirens' song for voters. He was second for the MVP last season, a campaign where he won his first goal-scoring title. He could do it again this season — and based on the current voting trends, walk away with the big prize, too.
There were other names in the mix on ballots. Johnny Gaudreau of the Calgary Flames has a gaudy 71 points in 54 games, although not with the same separation from his teammates as Matthews. Connor McDavid of the Edmonton Oilers might once again have an MVP-level statistical season only to see his team fall short of the playoffs.
But the other candidate in our top three is Huberdeau, who is third in points per game (1.38) behind McDavid and Oilers teammate Leon Draisaitl. He also had substantial separation between himself (76 points) and the team's next highest leading scorer (Aleksander Barkov and Sam Reinhart, both with 52 points).
There's an interesting divergence between Huberdeau's traditional stats and his analytics, however. He's 37th in goals scored above average (11.5), as his offensive performance was balanced by sub-replacement level defense at 5-on-5. That's the reason Dom Luszczyszyn recently had him outside of his top 10 for the Hart, which notably drew the ire of Huberdeau's agent Allan Walsh.
One name missing from [checks notes] every single ballot was the player who led the MVP race in last month's Awards Watch: Alex Ovechkin of the Washington Capitals.
He's cooled off by Alex Ovechkin standards, with five goals and five assists in his last 10 games. Washington hasn't climbed up the standings much either. But in February, he was named atop the same number of ballots as Matthews, and now he's off the radar.
Wonder what happened…
Norris Trophy (top defenseman)
Leader: Cale Makar, Colorado Avalanche
Finalists: Victor Hedman, Tampa Bay Lightning; Roman Josi, Nashville Predators
The Norris race hasn't changed since the last ballot. Which means it remains Cale Makar's Norris Trophy to lose.
Entering Monday, Makar held a slim one-point scoring lead over Josi, while his plus-36 was second in the NHL. His 1.15 points-per-game average would make this the highest scoring campaign for a defenseman in an 82-game season since Ray Bourque's 1.26 points per game in 1993-94, when he won his fifth and final Norris Trophy.
Makar is averaging more ice time (25:11 per game) than he has in his previous two seasons, including increased penalty killing time. There's still a significant imbalance between his offensive prowess and his defensive effectiveness, which is slowly improving but below average relative to his teammates.
I was speaking with someone at the Sloan MIT Sports Analytics Conference last weekend who lamented that the Norris Trophy often feels like someone is designated the winner before the season and then ends up winning it, no matter their worthiness. We've discussed this before regarding Makar, whose Norris win this season has felt inevitable since he finished second for the award to Fox last season.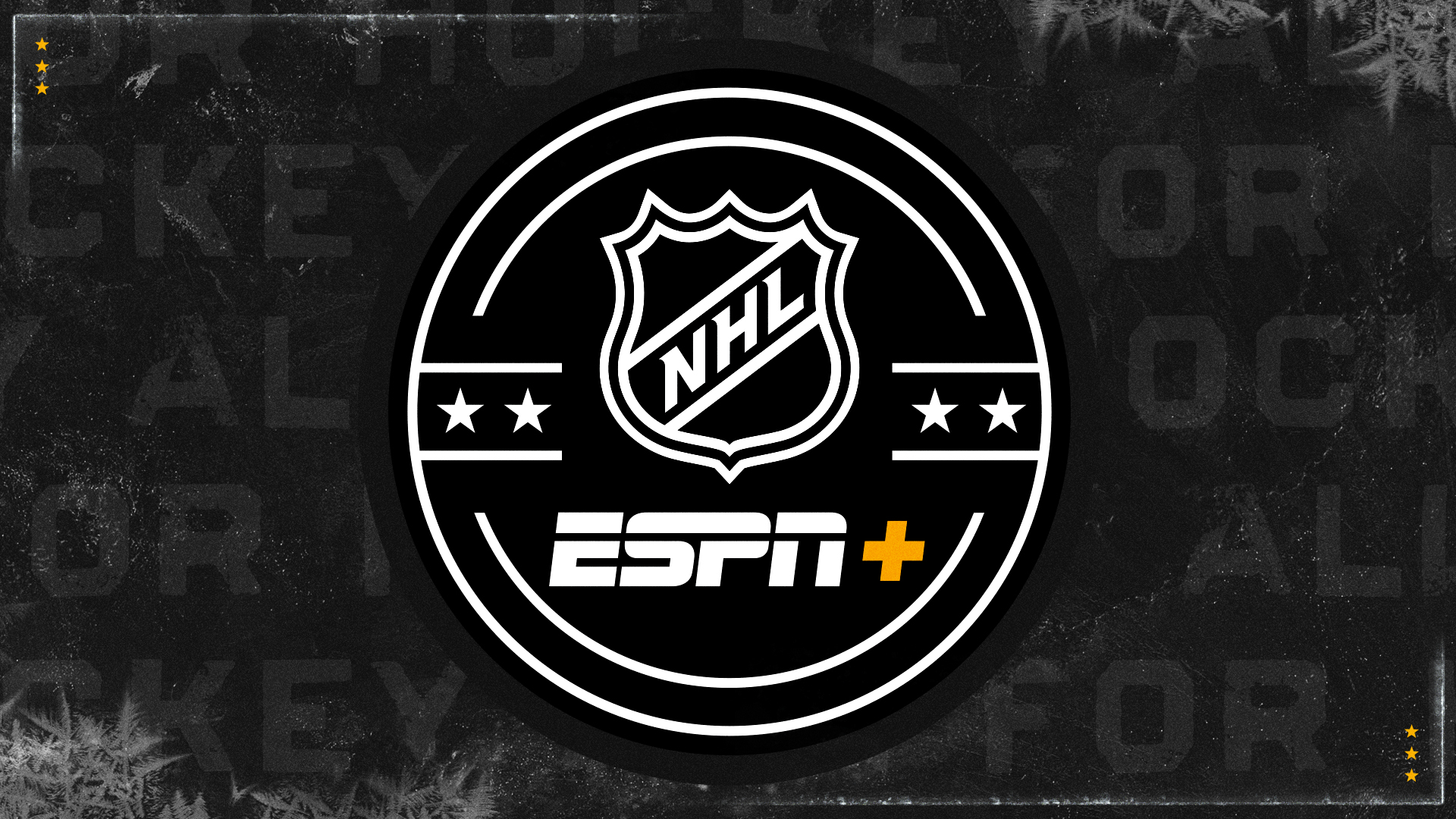 This season will include 103 exclusive regular-season games across ESPN, ESPN+, Hulu and ABC, and more than 1,000 out-of-market games will be available on ESPN+.
• How to watch
• Subscribe to ESPN+
• Stream the NHL on ESPN
But Victor Hedman might have the last say on that.
Hedman was right behind Makar in our survey of voters, finishing one first-place nomination behind the Avalanche defender. This would be Hedman's sixth straight finalist nomination for the Norris, which is something none of his contemporaries — Drew Doughty, Duncan Keith, Erik Karlsson — accomplished. The fact that he's got only one Norris win in that span (2017-18) is glaring within the context of his career.
Are voters undervaluing one of the best defensemen the NHL has ever seen? Or is it just an honor to be nominated?
He's built another sturdy case: 56 points in 55 games, 25:23 in average ice time. His play is more well-rounded than that of Makar: He doesn't just play more shorthanded than Makar (1:50), but those are more impactful minutes, too.
But the biggest difference between the two might be in quality of teammates. Makar has played well over 550 minutes at 5-on-5 with Devon Toews, who might have a Norris case of his own if he wasn't blurred on the edges of Makar's spotlight. While Hedman has seen some time with Mikhail Sergachev, that majority of his 5-on-5 play has been with Jan Rutta, who is not Devon Toews.
Josi finally landed atop one of our voters' ballots, and he also has a tremendous case with 59 points in 53 games, skating 25:13 per game. His 187 shots leads all defensemen. His defensive partners have been Dante Fabbro, Alex Carrier, Matt Benning and Philippe Myers. His performance in the power play has actually been better than Hedman and Makar, despite not playing in the same offensive sandbox as far as quality of teammates. His performance on the penalty kill isn't up to either Hedman's or Makar's performance this season.
Josi won the Norris in 2019-20. Ask around Nashville, as I did during the Stadium Series game, and you'll find a lot of people convinced he should win it again.
Our hearts go out to Panthers defenseman Aaron Ekblad, Rangers defenseman Adam Fox and Pittsburgh Penguins defenseman Kris Letang. If the NHL ever expands the field for the Norris like the Oscars did for Best Picture, you would all be finalists. But barring injury, it's going to be hard to break through the three names we have listed here.
Calder Trophy (top rookie)
Leader: Moritz Seider, D, Detroit Red Wings
Finalists: Lucas Raymond, LW, Detroit Red Wings; Trevor Zegras, C, Anaheim Ducks
There are three forwards all within two points of one another atop the rookie scoring leaderboard. Yet based on our survey of voters, defenseman Moritz Seider has gone all "Out of the way, boys!" and pushed his way to the top of the Calder Trophy race.
Make no mistake: Mo Seider has more than earned his candidacy. He is demonstrably the best rookie defenseman in the league. His offensive output (0.73 points per game) may not be on the level of Cale Makar's when the Avalanche defenseman won the Calder (0.88), but it would rank as the third highest in the past 20 years. His 23:02 average time on ice is more than two minutes better than any other rookie who has played at least 50 games.
He plays in all situations and does it well. He's played with a variety of defensive partners, so his success hasn't been propped up by one of them. Perhaps the greatest testament to Seider's performance this season is how he has overshadowed his teammate Raymond on these ballots, considering Raymond's own incredible rookie campaign: 43 points in 56 games for a 19-year-old.
Of course, Raymond has also been overshadowed by Zegras, but who hasn't in the NHL this season? The darling of highlight reels, the star of mini-documentaries, the player the NHL invited to the All-Star Game despite not being named to the All-Star Game. Zegras has the numbers to back up his case, with 42 points in 52 games. He was the clear second choice for our voters, and clearly has the most buzz of any rookie this season.
Among the other candidates to watch: Michael Bunting, the Leafs' 26-year-old rookie who leads all rookies with 45 points and will continue to rack up them up playing with their top offensive stars; Florida forward Anton Lundell, who is a plus-30; Predators forward Tanner Jeannot, who has 18 goals; and Boston goalie Jeremy Swayman, who has a .927 save percentage but only 26 games played.
Vezina Trophy (top goaltender)
Given current trends, it's hard to fathom someone other than Igor Shesterkin winning the Vezina. Jonathan Kozub/NHLI via Getty Images
Note: General managers vote for this award.
Leader: Igor Shesterkin, New York Rangers
Finalists: Frederik Andersen, Carolina Hurricanes; Jacob Markstrom, Calgary Flames
Shesterkin was the only goalie named on our voters' ballots. Will Shesterkin be a unanimous winner of the Vezina Trophy?
The goalie that came closest to that feat recently was Carey Price in his Hart Trophy-winning 2014-15 season, when he led the league in save percentage (.933) and goals-against average (1.96). Even then, he earned 27 of 30 possible first-place votes.
But Shesterkin is a slam dunk to win the Vezina at this point. One more note on the Rangers' goalie: Occasionally, you can make the argument that a goalie is the product of his team's system. To prove this point, one just has to look at the backup goalie's numbers to see if they're getting similar results. Well, Alexandar Georgiev has a .897 save percentage with a 3.05 goals-against average.
So, in summary: Shesterkin for Vezina.
As dominant as Shesterkin has been, there are other goalies having exemplary seasons. Andersen has thrived in the Hurricanes' system, with a .928 save percentage. He's a distant second in goals saved above average (35.3) behind Shesterkin (48.1).
Third in that metric is Juuse Saros of the Nashville Predators (27.4), who has started 46 of their 55 games. He could easily be a Vezina finalist — frankly, he should have been one last season — but we think Markstrom gets the nod here. He has the numbers, including a league-best eight shutouts, and will be a proxy for the Flames' success.
Other goalies in contention: Tristan Jarry of the Pittsburgh Penguins, Andrei Vasilevskiy of the Tampa Bay Lightning and potentially Thatcher Demko of the Vancouver Canucks, depending on the fate of his team's playoff push.
Selke Trophy (best defensive forward)
Patrice Bergeron has had another strong campaign in the faceoff circle. Matt Cohen/Icon Sportswire via Getty Images
Leader: Patrice Bergeron, C, Boston Bruins
Finalists: Aleksander Barkov, C, Florida Panthers; Elias Lindholm, C, Calgary Flames
Things are looking good for the Bruins captain for a fifth Selke win, breaking a tie with Bob Gainey and setting an NHL record. Bergeron was first on all but two of our voters' ballots.
The Bruins have a 1.44 expected goals against per 60 minutes and a .932 save percentage when Bergeron is on the ice. He wins 62.3% of his faceoffs as well. He has the reputation, with 10 straight Selke Trophy nominations, and he's got the numbers to back up his case.
Barkov and Lindholm are the other two players to receive first-place votes. Lindholm is an impressive defensive player, but he might not even be the top defensive forward on a team with Mikael Backlund and Matthew Tkachuk.
Barkov won the Selke last season. He has some impressive traditional stats, including four short-handed goals and a faceoff winning percentage of 56.1%. But his underlying numbers don't support his case like they do Tampa Bay Lightning forward Anthony Cirelli, Dallas Stars forward Roope Hintz and Bruins winger Brad Marchand, all of whom are likely more deserving of a Selke nod this season.
But the Selke is notoriously reputation-based. Barkov has a shot as a finalist. Don't discount another previous winner in Ryan O'Reilly of the St. Louis Blues, either.
Lady Byng Trophy (gentlemanly play)
Quite gentlemanly form exhibited by Nick Holden on this play. Chris Tanouye/NHLI via Getty Images
This is the part where I mention that the Lady Byng Trophy for gentlemanly play should be voted on by the league's on-ice officials or by the National Hockey League Players' Association.
Carolina Hurricanes defenseman Jaccob Slavin won the award last season, and we'd like to see the trend of a defenseman winning continue. Dallas Stars defenseman Esa Lindell plays 22:22 per game and has six penalty minutes. Los Angeles Kings defenseman Mikey Anderson plays 20:05 per game and Nick Holden of the Ottawa Senators plays 20:02 on average, and both have six penalty minutes so far. Very nice, very gentlemanly.
Jack Adams Award (best coach)
Does Andrew Brunette have a shot at winning the Jack Adams? AP Photo/Gene J. Puskar
Note: The NHL Broadcasters' Association votes on this award.
Leader: Darryl Sutter, Calgary Flames
Finalists: Rod Brind'Amour, Carolina Hurricanes; Andrew Brunette, Florida Panthers
Two-thirds of our voters had Sutter atop their ballots. We all knew he'd eventually make the Flames a better defensive team in his first full season, and their goals-against average has dropped from 2.86 last season to 2.44. What we didn't anticipate was a Darryl Sutter team going from 2.77 goals per game to 3.47 (!) this season, as the Flames lead the Pacific Division. Sutter's looking for his first Jack Adams, so there's a little career achievement aspect to this too.
Brind'Amour just won this award last season, and he has the Hurricanes at the top of the league defensively (2.39 goals against per game) and eighth in scoring (3.39 goals per game). His players love him. His opponents respect him. He's great for a quote. But we haven't had back-to-back Jack Adams winners since Jacques Demers for the Red Wings in 1986-87 and 1987-88.
Brunette is an interesting one. The Panthers continued to play the systems that were established under former coach Joel Quenneville. When Brunette was elevated to interim head coach following Quenneville's resignation in October 2021, the Panthers were 7-0-0. He has since gone 30-13-5 and has the Panthers at the top of the NHL in scoring (4.13 goals per game, the only team over four goals per game on average). He's managed the lineup well, and also deserves credit for managing the emotions after Quenneville's departure.
Among the other candidates: Colorado Avalanche coach Jared Bednar, Vancouver Canucks coach Bruce Boudreau, Tampa Bay Lightning coach Jon Cooper, New York Rangers coach Gerard Gallant, Minnesota Wild coach Dean Evason and Pittsburgh Penguins coach Mike Sullivan.
Source: ESPN NHL