6:55 AM ET
Brock Boeser has been on a journey this season. One that started poorly.
The Vancouver Canucks top-line winger kicked off his contract year by scoring just nine points in 21 games, looking a long way off from the near point-per-game player he was eight months earlier.
It was barely mid-November, Vancouver was in a tailspin and Boeser's poor totals resulted in talk of him possibly being dealt. None of it was sitting well.
"I personally don't think I'm going to get traded," Boeser said at the time. "I think [the rumors] are just people looking for an answer out in the social media world with the team struggling. I feel like I'm part of the core here and a big piece. It's been a tough stretch for me personally, and for the team. I set high expectations for myself to go out there and produce and help the team win. Lately, it's been tough. I just have to make sure I'm competing hard and get out of this funk."
Something had to change for Boeser and the Canucks. By early December, the long-anticipated coaching change came to fruition. Travis Green was out, Bruce Boudreau was in. And Boeser began to thrive, reeling off 11 goals and 20 points in his next 27 games. He's also benefitted greatly from power-play time, scoring 13 of his 30 points this season when Vancouver had the man advantage.
That's been all well and good for Boeser, whose career leading into this season had been strong despite injury issues slowing him down periodically. The native Minnesotan was a 20-plus goal scorer in three of the past four seasons. He leads the Canucks in goals (109) and points (235) since his first full campaign in 2017-18.
However, Jim Rutherford, Patrik Allvin and company can't totally discount Boeser's early struggles this year, not when he's a pending restricted free agent owed a $7.5 million qualifying offer or a potentially expensive long-term extension. Can the club rely on Boeser to be worth the investment in a flat cap world, particularly when it comes to his 5-on-5 play? Will Boeser become the elite offensive catalyst the Canucks would require to funnel a sizeable chunk of their money into his future?
Those are the sorts of questions lingering around the 25-year-old, especially as the NHL inches closer to the March 21 trade deadline. Unless the Canucks are confident Boeser will be a lynchpin of the team for at least a few years to come, now would be the time to move on. Finding a suitable trade partner might not be easy, though, given the amount of Boeser's qualifying offer and the lack of clarity on what structure — in terms or dollars — he'll be commanding on that next deal.
Rutherford certainly hasn't been tipping his hand publicly and wouldn't want anyone else drawing conclusions about what's to come.
2dKristen Shilton
3dKristen Shilton
9dKristen Shilton and Greg Wyshynski
2 Related
"We don't start those rumors, OK," Rutherford said with regards to players being in part of the trade buzz. "When a name is thrown out there, especially in Canada, it takes on a life of its own. So I don't think that the names that are out there, people should automatically think that they're going to move. We do have to make some kind of moves to get some flexibility cap-wise, but it doesn't necessarily have to be with our top players."
If Boeser's play under Boudreau can be sustained, that's a different negotiation than if he regresses back to early-season Boeser (or it would be, in theory). And what will Boeser want based on either scenario? Take a bridge deal and prove his worth on a longer, more lucrative extension down the road? Or given his injury history and recent inconsistencies, would it be more prudent to strike now on the biggest payday he can get, with the most in terms?
It's a fascinating situation surrounding one of the NHL's potential future stars. But unlike some of his contemporaries, Boeser is drawing skepticism about what's next. How far that stretches, in Vancouver and beyond, should be answered in short order.
"It's not really a worry of mine," Boeser said late last month of what's to come in Vancouver. "I've been a big believer in saying whatever happens, happens. I feel like I've said what I wanted to say in how much this organization means to me. But at the end of the day, it's up to them, but it's not my worry. I just have to go out there and continue to contribute to this hockey team and help us make this playoff push."
As it is, Boeser is not the only one whose contract season hasn't gone according to plan. There are a handful of other players staring down slumps and bumps that could cost them at the bargaining table this offseason.
Status: Pending UFA
Age: 30 | Stats: 23-8-4 | .917 SV% | 2.55 GAA
Yes, that's the same Campbell who represented the Maple Leafs at this year's All-Star Game. And make no mistake, Campbell had a terrific start to the season. It's lately that things have gone sideways.
Around mid-December, Campbell was generating Vezina Trophy buzz thanks to a sterling 14-4-2 record, .939 SV% and 1.89 goals-against average. He was voted to be a first-time All-Star. All signs pointed to not only his continued dominance, but a favorable negotiating position ahead.
Then came the NHL's COVID-19 pause.
Campbell tested positive for the virus in December, along with several of his teammates, and didn't play a game for over two weeks. He returned with full swagger in a shutout of the Ottawa Senators on New Year's Day. But it's been mostly downhill from there.
In his past 14 starts, Campbell is 7-3-2, with an .880 SV% and 3.76 goals-against average. That's the lowest save percentage by any netminder with more than 10 starts since Jan. 5, and the third-worst GAA.
There's time left for Campbell to redeem himself, of course. Toronto has temporarily turned the starter's net over to Petr Mrazek, but Campbell will no doubt get some reps back. It is concerning though, for the player and the team, that the time off seems to have left Campbell in a slump he can't recover from. Will it have an impact on the dollars and cents coming Campbell's way? Stay tuned.
Status: Pending RFA
Qualifying offer: $2,650,000
Age: 26 | Stats: 7-8-2 | .897 SV% | 3.05 GAA
It can't be easy living in Igor Shesterkin's shadow. Just ask Georgiev.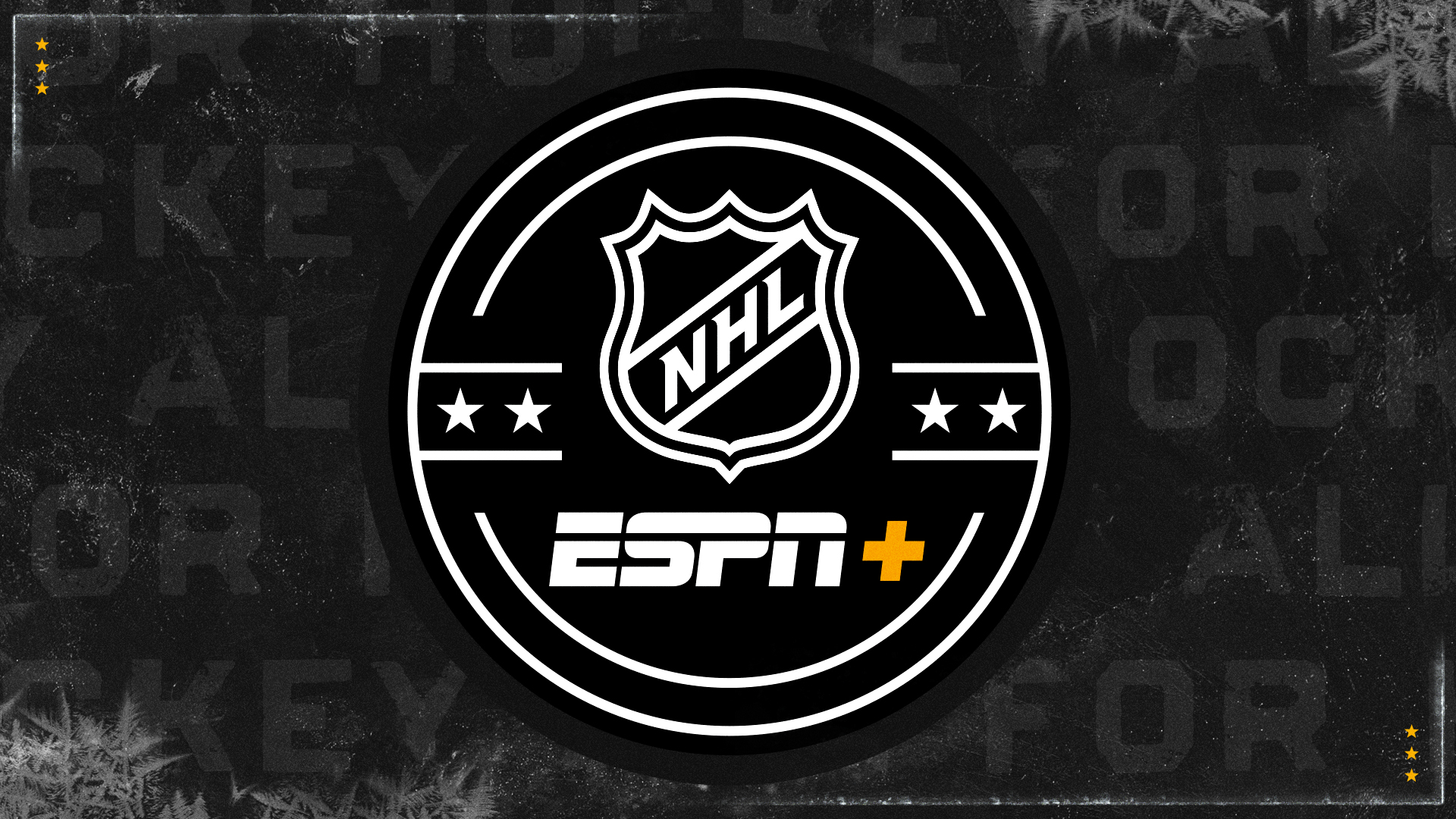 This season will include 103 exclusive regular-season games across ESPN, ESPN+, Hulu and ABC, and more than 1,000 out-of-market games will be available on ESPN+.
• How to watch
• Subscribe to ESPN+
• Stream the NHL on ESPN
The Rangers' current backup goalie entered the league with strong potential, posting a .913 SV% through his first three seasons. There was reason to believe he could be heir apparent to Henrik Lundqvist, at least until Shesterkin came along.
Now Georgiev's future in New York is murkier than his recent play. Since Jan. 6, Georgiev is 1-5-0 with an .873 SV% and 3.73 goals-against average (compared to his .908 SV% and 2.72 GAA through his initial 14 appearances).
Where does that leave the 26-year-old? Could he still track toward being a full-time starter elsewhere in the NHL? If the market conditions are right, it might be prudent for the Rangers to move Georgiev before the trade deadline and let the next team figure out a new contract. But if New York intends to make a playoff run, it will need to have a suitable backup behind Shesterkin in net.
The question is, can Georgiev be that guy? There's not much time for the Rangers to decide. Most of Georgiev's numbers have declined year over year in the NHL, which will surely affect his next negotiation. Some club may be willing to take the risk on him before March 21 though. It would be on Georgiev to prove that with a fresh start, he's still a worthwhile investment.
Status: Pending RFA
Qualifying offer: $840,000
Age: 25 | Stats: 54 GP | 9 G | 16 A
It's hard to even describe what's happened to Kapanen's game.
The Penguins winger started the season out fine, with seven goals and 16 points through 28 games. Once 2022 hit, Kapanen simply lost his way. Since Jan. 1, the 25-year-old has registered just two goals and nine points in 24 games, with an apparent lack of confidence in his own game. While Kapanen has only been a 20-goal scorer once in his career (2018-19), there hasn't been a long-term dip in production of this magnitude.
Kapanen will be a restricted free agent at the end of this season. This downturn is bound to have an effect on negotiations, whether with the Penguins or potentially another team if Kapanen were to be traded or fails to receive a qualifying offer. There's a lot riding for him over the coming weeks, and a potential Penguins' playoff run would only turn up the pressure.
Status: Pending UFA
Age: 29 | Stats: 45 GP | 1 G | 25 A
Before this season even started, Klingberg had a chip on his shoulder.
The Stars top-pairing defenseman is a pending UFA playing in the final year of his contract, while teammates Miro Heiskanen and Esa Lindell have both already earned extensions (not to mention Dallas picked up Ryan Suter as a free agent last summer). Klingberg stated publicly in January that he had wanted to finalize a new deal before the season, too, and was frustrated by the silence from general manager Jim Nill.
"I don't feel that I've been appreciated when we don't even negotiate," Klingberg said. "It's quiet."
In a perfect world, Klingberg would have followed up with a standout campaign that announced to the Stars, and everyone else, how valuable an asset he is. That's not exactly how it's gone.
The 29-year-old built his reputation on being a top-end offensive defenseman who could light the lamp and create plays, but those point totals have declined in recent years. After 45 games this season, Klingberg had scored a single goal and has 26 points, while going in and out of the lineup with injuries.
Given Klingberg has been playing on a team-friendly seven-year, $29.75 million contract, he no doubt hoped to capitalize in free agency with what could be the last major deal of his career. The way this season is trending, Klingberg projects to either be traded by March 21 and/or see his bargaining power somewhat reduced.
It's not hard to see why Klingberg would be frustrated that he and Dallas couldn't get something done sooner.
Status: Pending UFA
Age: 27 | Stats: 6-8 | .887 SV% | 3.82 GAA
Even before Korpisalo went on injured reserve last month with a lower-body injury, his season wasn't trending in the most positive direction.
At the time he got hurt, Korpisalo was primarily a backup in Columbus and had produced the worst numbers of his career. Through 18 appearances, the 27-year-old had a paltry 6-8-0 record, with an .887 SV% and 3.82 goals-against average.
Hosts Linda Cohn and Emily Kaplan bring their hockey expertise and passion for the sport, discussing the latest news around the league as well as interviewing the biggest names both on and off the ice. Listen here »
It was only two years ago Korpisalo was locking down the Blue Jackets' crease. Any hopes Korpisalo had of recapturing that sort of production and parlaying it into a lucrative new contract have so far been dashed.
Will Columbus ultimately trade Korpisalo before the deadline to a team in need of scoring depth? Is there a possibility he could rebound and return to a starter's form, either in Columbus or elsewhere? Depending on the length of his injury absence, the Blue Jackets' hands may be tied for the time being. But assuming Korpisalo hits unrestricted free agency this summer, his performance this season could have a significant impact on his next contract.
Status: Pending RFA
Qualifying offer: $4,000,000
Age: 26 | Stats: 54 GP | 10 G | 9 A
This was not the time for Kubalik to have his worst statistical season.
Granted, Kubalik is only three years into his NHL career. But given he's due to become a restricted free agent, he had to be hoping for a better season. Through 54 games, the winger has just 10 goals and 19 points. Comparatively, Kubalik tallied 30 goals in 68 games as a rookie and had 38 points in 56 games a season ago.
The 26-year-old Kubalik undoubtedly hoped to be tracking toward a big payday, and now even Chicago's trade leverage has gone way down if it did try and move him before the deadline. Bad news all around.
Status: Pending UFA
Age: 33 | Stats: 39 GP | 11 G | 16 A
Like most players on this list, Perron's contract season has been a roller coaster.
The 33-year-old started off hot, firing up 11 points in his first 10 games. Probably not a sustainable pace, but on par for what a veteran making $4 million should be hitting.
But then Perron went cold. Since the Blues got back into action following the NHL's COVID-19 pause in December, Perron managed nine points in the next 19 games.
That's not to say Perron's only attribute is a scoring touch; he also contributes hard on the forecheck and can work the cycle for St. Louis. Time is precious though for players on the backend of their careers looking to generate one or two more lucrative deals before the end.
Perron looks to be playing himself away from the kind of payday he might have commanded in November. It's not too late though for the veteran to recapture some of his more electric ways.
Status: Pending RFA
Qualifying offer: $1,410,000
Age: 23 | Stats: 46 GP | 12 G | 16 A
It's not as if there's a good time for any player to miss extended time with injuries. A contract year is just an especially poor one.
Such is Puljujarvi's plight. The No. 3 overall pick in 2015 was humming along to start this season, scoring eight goals and 20 points in 27 games. If that level of output had continued, Puljujarvi would have been looking at a significant raise over his current $1.175 million salary.
But the 23-year-old couldn't sustain his pace, adding four goals and eight points in his next 19 games. And then in mid-February, Puljujarvi suffered a lower-body injury that would sideline him four weeks, leaving precious little time to gain ground ahead of reaching restricted free agency in the summer.
Edmonton hasn't given up on Puljujarvi. But how much more will it be willing to invest given the inconsistencies he has shown?
Status: Pending RFA
Qualifying offer: $2,206,034
Age: 25 | Stats: 53 GP | 9 G | 16 A
There were high hopes for Columbus native Roslovic when he, along with Patrik Laine, were traded to the Blue Jackets from Winnipeg two years ago. On cue, Roslovic had his best season in 2020-21, gathering 34 points in 48 games. But as a pending restricted free agent in a contract year, Roslovic hasn't been able to harness that same dynamic ability this season.
The 25-year-old forward had tallied nine goals and 25 points through 53 games and has just three multipoint performances in his past 28 games. Roslovic's defensive side hasn't always been a strong suit and that's hampered his play at times this season as well. Sean Kuraly has passed Roslovic on the Blue Jackets' depth chart, and he's been primarily working from a bottom-six role.
The last time Roslovic negotiated as an RFA was with the Jets in December 2020, and he refused to report to training camp until a new deal was finalized or he was traded. This summer, Roslovic will be arbitration eligible, but it remains to be seen how his performance as the year goes on affects what his future contract holds.
Source: ESPN NHL