9:00 AM ET
The old adage in the NHL is that "you can't fire the players."
I mean, there are so many of them. It's much easier to fire just one person, which is why the head coach usually pays for the team's on-ice sins.
Theoretically, firing the head coach is a surefire way to change the tone, tenor and trajectory of a struggling team. Since the end of last season, there have been 11 head coaches hired by NHL teams on a permanent or interim basis. That includes seven coaches who took over their respective benches during the 2021-22 season.
Some of these changes have been effective wake-up calls for their teams. Other changes have been like expecting a caffeine boost and then realizing the barista handed you decaf.
Here's a look at those 11 new coaches, their impact thus far and whether they should return next season.
How he ended up here: Larsen was a surprising hire in June 2021, after John Tortorella and the Blue Jackets decided to go their separate ways. Gerard Gallant had two interviews with the Jackets. Rick Tocchet also interviewed for the opening. But it was Larsen, 43, who got the gig. This was a surprise, given the propensity for teams to seek a fresh voice behind the bench and the fact that Larsen had served as an assistant coach under Tortorella and previous head coach Todd Richards for a total of seven seasons. It was also a surprise to Jackets fans. As the blog The Cannon put it: "Larsen was infamous among the Jackets faithful because we knew that he was in charge of the power play, and we knew the power play was bad."
16mGreg Wyshynski
1dKristen Shilton
2dKristen Shilton and Greg Wyshynski
2 Related
Impact on the team: At a 17.7% conversion rate, the power play is the fourth best the Jackets have had in the past decade, so there's that. Larsen has done solid work in demanding accountability when things go sideways: Witness the grueling practice the Jackets had after giving up nine goals to the Panthers on Jan. 15 that preceded a 2-1 win at Philadelphia in their next game. The Jackets have had only one losing streak greater than three games this season, which is a testament to their resiliency.
Larsen was reportedly a favorite of the team's veteran leadership group, and he has relied on them to navigate through some rough going this season. That reputation as a players' coach could also apply to his relationship with star winger Patrik Laine. During a dry spell earlier this season, Laine was irked when Larson talked about his performance last season. "We've had deep discussions about where it got to, and I don't think he wants to get there again. It is my job now to help him through that," the coach said. Laine is currently on a 20-points-in-10 games rampage. While much of the credit goes to him, Larsen deserves some of it, too.
Job status: Larsen is signed through the 2023-24 season, and the Jackets have a .530 points percentage, outpacing last season. He'll be back.
Can he win the Jack Adams? Unless they've got a miraculous run to a wild-card spot in them, that's a nope.
How he ended up here: Gallant was hired in June 2021 after the Rangers fired David Quinn after three seasons. Gallant spent a year away from the NHL after the Vegas Golden Knights fired him during the 2019-20 season. GM Chris Drury interviewed Tocchet on multiple occasions, and reportedly was waiting to see if Rod Brind'Amour might shake loose in Carolina, but ended up handing Gallant the Blueshirts' bench.
Impact on the team: In hiring Gallant, the Rangers opted for the opposite of Quinn. Instead of overcoaching, Gallant has the reputation for gut calls over X's and O's. Instead of micro-managing, Gallant is known for working with and empowering his players, which was one of the ingredients in his secret sauce that enabled the Golden Knights to make the Stanley Cup Final in their inaugural season. But he also had a reputation for demanding accountability for players who didn't buy into his coaching philosophy.
Under Gallant, the Rangers have been one of the most curious teams in the NHL. The standings success doesn't sync up with the putridity of their underlying numbers. They're still starkly bad at 5-on-5. The Rangers earn 44.8% of the shot attempts, which is worst in the NHL, and have an expected goals percentage of 45.9%, which is fourth worst, ahead of only Montreal, Buffalo and Arizona. But those numbers are finally trending in the right direction.
Job status: Gallant's coaching a playoff team, so he's completely safe. Plus, just like Roberto Luongo in Florida and Marc-Andre Fleury in Vegas, Igor Shesterkin is plastering over any flaws in his system with Vezina Trophy-worthy play in goal.
Can he win the Jack Adams? He's got the best goalie in the NHL. Of course he can win the Jack Adams.
How he ended up here: We're all still trying to figure that out. His name didn't leak as a candidate, and then on June 24 he was announced as the expansion team's first head coach. Free-agent coaches like Tocchet and Gallant had been linked to the Kraken. Coaches under contract like Joel Quenneville and Brind'Amour were rumored to be up for this plum gig. Instead, it was Hakstol, who impressed GM Ron Francis after spending four weeks together in Austria with Hockey Canada.
Impact on the team: It has been difficult to assess the job that Hakstol has done with the Kraken. Their goaltending was supposed to be their calling card, and instead they have the worst team save percentage in the NHL (.876). There's not enough goalscoring on the roster, so Hakstol has them playing a grinding style that's meant to generate chances offensively, but it takes its toll on the players.
There have been too many passengers and not enough play drivers, especially among the veteran players the Kraken intended to rely on this season, like Joonas Donskoi, who was a recent healthy scratch.
Job status: Unless there's something going on to which we're not privy, Hakstol will return next season, having used this season to evaluate what exactly the Kraken have in this roster.
Can he win the Jack Adams? This season has not been all it was Kraken up to be for Hakstol.
How he ended up here: Tourigny was hired in July 2021 after the Coyotes and former head coach Tocchet decided to part ways. Tourigny was an assistant coach with the Ottawa Senators and Colorado Avalanche, but was mostly known for his work with Hockey Canada.
Impact on the team: Tourigny's job this season was to begin laying the groundwork for the culture that he and GM Bill Armstrong want to see from this franchise — while also not being any good. To that end, the Coyotes have pulled off some surprising upsets by outworking better teams, while also maintaining a .300 points percentage. So, mission accomplished?
Job status: He signed a three-year deal with the Coyotes. There's a good chance Arizona will go even younger next season, which speaks to his strengths as a former junior hockey coach. And what better time to go younger than when your team starts playing its home games at a college arena, right?
Can he win the Jack Adams? It's entirely possible that 20% of the Jack Adams voters aren't sure who is coaching the Arizona Coyotes.
How he ended up here: An assistant coach with the Panthers, he was hired on an interim basis on Oct. 28, 2021, after head coach Joel Quenneville resigned in shame following the Chicago Blackhawks player abuse investigation. Quenneville was Chicago's coach when former player Kyle Beach said he was assaulted by video coach Brad Aldrich. Brunette had been an assistant since 2019.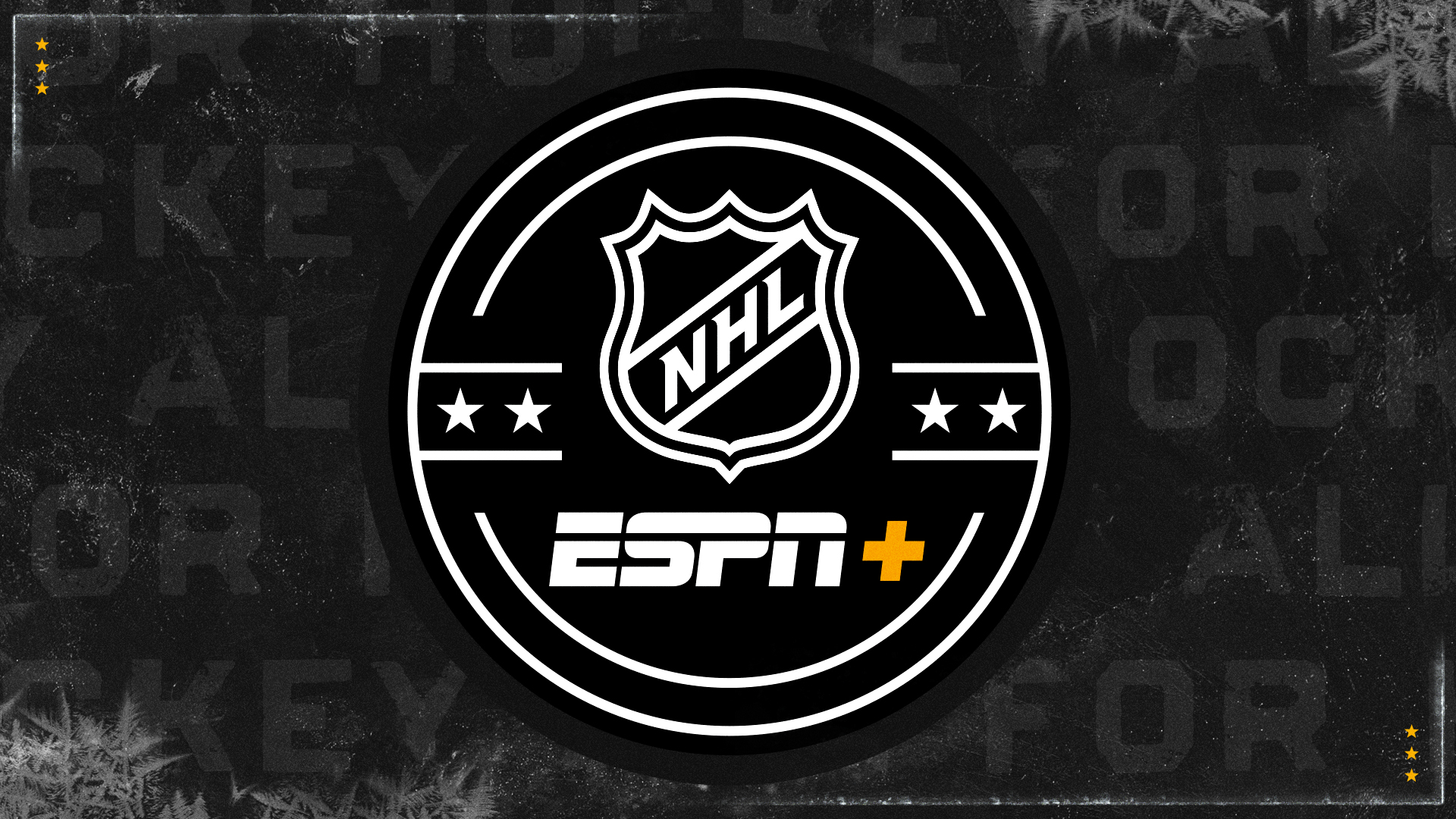 This season will include 103 exclusive regular-season games across ESPN, ESPN+, Hulu and ABC, and more than 1,000 out-of-market games will be available on ESPN+.
• How to watch
• Subscribe to ESPN+
• Stream the NHL on ESPN
Impact on the team: The Panthers were off to the best start in franchise history at 7-0-0 when Quenneville stepped down. Brunette wasn't about to reinvent the wheel: The Panthers played the same style and systems as they did under Quenneville — GM Bill Zito called Brunette the "co-architect" of those systems. Where Brunette deserves credit is helping the players navigate through the utter shock of losing their head coach early in the season, and for continuing to push the Panthers into the offensive juggernaut they've become this season.
Job status: Brunette is still an interim coach. The Panthers are still a team that hasn't advanced past the first round since 1996. What Zito and the braintrust will have to figure out is whether Brunette is the right coach for the Panthers, or simply the right coach for the Panthers in their time of need.
Can he win the Jack Adams? Absolutely. He managed this team well after the sudden coaching switch, has them challenging for the conference title, and they're scoring over four goals per game on his watch.
How he ended up here: King was hired on Nov. 6, 2021, after Jeremy Colliton's 1-9-2 start to the season. The former NHL forward had been the head coach of the AHL Rockford IceHogs since April 2019.
Impact on the team: There's no getting around this being one of the worst years in the history of the franchise, given the player abuse investigation and its aftermath.
But on the ice, King has done an admirable job stabilizing the team to a 17-17-6 record on his watch. The most notable change has been on defense, to the delight of Blackhawks goaltenders who were absolutely hung out to dry under Colliton's porous system. (Give associate coach Marc Crawford a stick-tap there, too.)
Job status: King is an interim coach but said he'd love to get the gig on a permanent basis. The problem is that GM Kyle Davidson, who named him to replace Colliton, is also serving on an interim basis. If the Blackhawks go in another direction in their front office, that person will likely do the same behind the bench.
Can he win the Jack Adams? No, but it wouldn't be surprising to see him get some acknowledgement from the voters for his efforts.
How he ended up here: Boudreau was the Hail Mary pass attempted by the Canucks after a massive house cleaning on Dec. 6, 2021, that saw coach Travis Green hit the bricks along with general manager Jim Benning, assistant GM John Weisbrod and assistant coach Nolan Baumgartner.
Impact on the team: If there's one thing we know about Boudreau, it's that he gets instant results in the regular season. Such is the case with the Canucks, with whom he has gone 16-7-4 and stabilized a spiraling situation. He has always had a knack for connecting with players and getting the best out of his grunts. Look no further than the "Motto Line" of Matthew Highmore, Juho Lammikko and Tyler Motte, a blue-collar troika that Boudreau assembled and has an expected goals percentage of nearly 60%. It might all be too little, too late, as the Canucks have an 8.9% chance of making the playoffs, per Money Puck. But hey, at least now they have a wrestling championship belt to give away.
Job status: Boudreau's hiring actually predated that of president of hockey operation Jim Rutherford by three days. He has a two-year deal with Vancouver, so one assumes he'll be back for 2022-23.
Can he win the Jack Adams? If the Canucks make the playoffs, Boudreau is winning the Jack Adams, full stop.
How he ended up here: The Flyers fired Alain Vigneault on Dec. 6, 2021, after three seasons and an 8-10-4 start. "We have to forge a new identity, we have to learn to play the game the right way and we have to get guys to buy in," GM Chuck Fletcher said. The man for that job, on an interim basis? Mike Yeo, who has ties with Fletcher going back to their time with the Wilkes-Barre/Scranton Penguins and then with the Minnesota Wild.
Impact on the team: Well, things didn't exactly turn around for the Flyers. Yeo is 7-16-6 as interim head coach, and the Flyers have played themselves out of the playoff race. But they've hung tough in games under Yeo and have lost 10 overtime or shootout games on the season, most in the NHL. Their offense lacks pop, and their goaltending is in the bottom five of the league.
Job status: Yeo has a fan in Fletcher and has his champions who believe he deserves another full season behind the bench. But with speculation that the Flyers could make a run at franchise icon Tocchet or kindred spirit Tortorella in the offseason, he might not get the shot to be the head coach of his third NHL team.
Can he win the Jack Adams? We don't think Yeo.
How he ended up here: Paul Maurice resigned on Dec. 17, 2021, after nine seasons as head coach of the Jets, saying he was no longer the person to lead the team to success through "the law of diminishing returns." Lowry, his assistant coach, took the helm for a team that had a .554 points percentage at the time.
Impact on the team: Entering Wednesday night's games, the Jets had a .520 points percentage. Lowry hasn't been able to get anything more out of this team than Maurice did. They give up as many shots as they take. They have a 49.6% expected goals percentage. They're inconsistent and ordinary.
Job status: If the Jets make the playoffs, maybe there's a conversation to be had about dropping the interim tag for Lowry. If they miss, then it's time for yet another voice behind the bench.
Can he win the Jack Adams? The Jets are a long shot to make the postseason, but even if they did there will be other candidates ahead of Lowry.
How he ended up here: That the Canadiens would fire Dominique Ducharme on Feb. 10 after an 8-30-7 run this season was not a surprise. That they would hire St. Louis to replace him was a shock.
St. Louis' coaching history is sparse. His only NHL coaching experience was as a special teams consultant with the Columbus Blue Jackets in 2018-19. Otherwise, he was coaching prep hockey in Connecticut. But he didn't lack for confidence in his introductory news conference: "I'm not coming in as a substitute teacher. I'm coming here to show my work and we'll see what happens this summer, but my intention is to stay here for a long time."
Impact on the team: Seven games is hardly a suitable sample. And yet … the Canadiens have won four games in a row and are in a defensive groove. They all look more comfortable and collected. Rookie Cole Caufield had one goal in the first 30 games. St. Louis was hired, and now he has six goals in seven games. Short Kings know Short Kings.
Job status: He's an interim coach who clearly has the support and respect of GM Kent Hughes and president of hockey operations Jeff Gorton. There's every chance that he earns this job, even as the Canadiens lose their best odds at the first overall pick. Nothing about the hiring or his path to an Original Six bench makes sense, but results are results. And hey, he speaks French, and that's really all you need for this franchise, right?
Can he win the Jack Adams? Yes. Next season.

How he ended up here: Dave Tippett was fired after three seasons following back-to-back losses against Vegas and Chicago by a combined score of 8-1, but mostly it was that loss to Chicago on home ice. Enter Bakersfield Condors head coach Woodcroft to try to get the Oilers to the playoffs on an interim basis.
Impact on the team: After five straight wins to start his tenure, Woodcroft's Oilers have lost games against Minnesota and Tampa Bay, who, in fairness, beat a lot of teams. Until those games, the Oilers had played better defensively under Woodcroft. But there's only so much they can do in front of that goaltending.
Job status: Woodcroft and GM Ken Holland go back to their days with the Detroit Red Wings. If the Oilers make the playoffs … well, it'll be because Connor McDavid and Leon Draisaitl drag them there despite the team's failings. But Woodcroft could end up with the job next season regardless, as he was seen internally as Tippett's likely successor if there wasn't a solution coming in from the outside.
Can he win the Jack Adams? Let's start with "win a game against an elite team this season" and then go from there.
Jersey Foul of the week
The biggest Jersey Foul news of the decade dropped last week:
Our favorite team. ?? During the Rangers game, Tom Holland and Zendaya wear jerseys with each other's name and birth year on the back. (? : Michael Simon/startraksphoto.com) https://t.co/EqzooM4nbl pic.twitter.com/MjCIxITn8Y
— E! News (@enews) February 18, 2022
"Euphoria" star Hunter Schafer, her co-star Zendaya, Zendaya's boyfriend Tom Holland and his brother Sam all attended the New York Rangers' home game against the Detroit Red Wings last Thursday. Their names were on the backs of their jerseys, along with their birth years.
Per Jersey Foul rules: If the Rangers provided these jerseys to their celebrity guests, then they're not Fouls. These stars (and also Tom Holland's brother) would be, in fact, honorary members of the team. If the Rangers didn't provide them, then yes, these are total Jersey Fouls.
In either case, we'll just go ahead and say that Zendaya now owns No. 96 for the Rangers, with apologies to Emerson Etem.
The top five NHL postgame trophies
play
4:49
From The Drop: The top 5 'player of the game' trophies handed out in NHL dressing rooms. From fighter pilot helmets to viking shields to whatever the heck the Predators are doing. Watch The Drop every week on ESPN+ and ESPN social platforms, hosted by Ard
One of my favorite NHL tropes is the tradition of player-of-the-game trinkets that teams hand out after victories. Sometimes it's championship wrestling belts, like the ones the Vancouver Canucks and Arizona Coyotes have. Sometimes it's a goofy jacket, like the old-school Starter jacket that the Philadelphia Flyers give away. Other teams get a little more innovative.
On The Drop last week, we chronicled the top five NHL postgame trophies, ranging from the Winnipeg Jets' fighter helmet to the Washington Capitals' Viking weapons. Enjoy!
(Oh, and for the record: I'm decked out in Canada hockey garb because I lost a gold-medal game wager against Arda Ocal. And my goodness, what a loss it was …)
Winners and losers of the week
Winner: Nathan MacKinnon
The Colorado Avalanche star attempted to whack Boston's Tomas Nosek with his stick after a faceoff. Instead, he ended up hitting a linesman with it, which the NHL confirmed in a statement that also exonerated MacKinnon. Responsibility for one's stick is a hallmark of the NHL rulebook. MacKinnon ducking a suspension for slashing an official instead of an opponent is a truly special kind of exception to that rule.
Loser: Punching a ref
Kudos to the United States Premier Hockey League for swiftly handing out a lifetime ban to a player who punched a referee in the face over a penalty call. As ESPN's own Dave Jackson said: "This is an inexcusable act and it's why we're losing minor hockey officials at an alarming rate."
Winner: Slovakia
Námestie SNP a tisícky hokejových fanušikov oslávilo spolu s hrá?mi bronzové olympíjske hry 2022. pic.twitter.com/XgwDATqDKo
— Miroslav Šatan (@miro81s) February 23, 2022
There was a time, in my younger days, when I trashed the existence of the bronze medal as "a trinket whose only purpose is to remind athletes that they're closer to fourth place than they are to first place." While that still may be true in some cases, the counterpoint is Slovakia. Their men's hockey team medaled for the first time in the nation's history in ice hockey, defeating Sweden for bronze. Look at that celebration, as tweeted by national treasure Miroslav Satan!
Loser: Rene Fasel
With a chance to win back-to-back gold medals for Russia — even if we couldn't call them that — the ROC was thoroughly outplayed by Finland, managing just 17 shots on goal in the game. Former International Ice Hockey Federation president René Fasel took this moment to tarnish that gold medal for Finland by bemoaning their defensive style, saying "the final was not very attractive to the audience." That earned a public admonishment from Blue Jackets GM Jarmo Kekalainen, who said, "with his comments about Olympic final, Rene Fasel clearly demonstrated his incompetence in understanding the great game of hockey, unfortunately after serving as an [IIHF] president for too long." Ouch!
Winner: Auston Matthews
Matthews has 34 goals in 47 games for a 0.72 average. If that pace holds, Matthews will have two of the top five goals-per-game seasons of the past 20 years, along with last season's 0.79 rate. What a player.
Loser: Joonas Donskoi
We mentioned him earlier, but it can't be stressed enough what a bust he has been for the Kraken. In 51 games last season with the Avalanche, Donskoi had 17 goals. In 51 games this season for the Seattle Kraken, he has one goal, scored on Feb. 1 against Boston. That's just astonishing.
Winner: Sean Avery
He's 41 years old. His most significant appearance in popular culture in recent years was appearing as "Red Soldier 1" in the Christopher Nolan film "Tenet." But 10 years after telling Andy Cohen that he threw his skates into the Hudson River upon retiring from the NHL, Sean Avery briefly broke the Internet this week when it was announced he was attempting a comeback with the ECHL's Orlando Solar Bears, of all teams. Still got it!
Puck Headlines
When first glanced at this, I swear I thought Ted Lindsay's hands were covered in uncooked hot dogs. https://t.co/aLKhDUOhVV
— House of Bucci Mane (@Buccigross) February 19, 2022
From Your Friends At ESPN
Check out my collaboration with Steve Richards on the NCAA men's hockey check-in, including the Olympic Games fallout.
Source: ESPN NHL