8:00 AM ET
Boston Bruins coach Bruce Cassidy said something absolutely astonishing before Game 3 against the Carolina Hurricanes.
He announced a goalie change from Linus Ullmark to Jeremy Swayman, which was to be expected when one is down in a series. But to justify his decision, Cassidy said the following: "If it ends up being one of those 2-1 games, we need a performance where we get that timely save."
A 2-1 game?
After this regular season?
In these playoffs?
For decades, proud puckheads would salivate over games that had passionate intensity but little goal-scoring catharsis. We experienced a 1-0 Game 7 between the Tampa Bay Lightning and the New York Islanders in last season's conference finals as a quintessential postseason tension convention. The casual fans saw it as a game with one goal scored.
The NHL has finally broken free of the stylistic stranglehold of "playoff hockey."
Before the 2022 Stanley Cup tournament, everyone around the NHL wondered if the regular season's astounding scoring rates — 3.14 goals per team per game, the highest since the 1995-96 season — would continue into the postseason.
The answer is an emphatic "yes," although you might have trouble hearing it over all of these blaring goal horns.
22h
3hESPN staff
2dKristen Shilton and Greg Wyshynski
2 Related
Entering Wednesday night, teams averaged 3.32 goals per team per game. If that holds for the rest of the first round, it would be the highest opening-round average since 1995 (3.40). If it holds for the next three rounds, it would be the highest postseason average since 1993 (3.42). "Those 2-1 games" that Cassidy and countless NHL fans expect to see in the playoffs, as per tradition? Only three of the first 36 games in this year's playoffs had a total score under four goals — and two of them were in the same series (Calgary vs. Dallas)!
But like many good things in life, there have been unintended consequences to this offensive explosion in the playoffs. So far, we've heard a cacophony of goal songs while sacrificing competitive playoff games.
We've wanted increased goal scoring in the playoffs for so long. But did we really want it to look like this?
Playoff games are averaging 6.64 goals per game, as compared to 6.29 goals per game in the regular season. You know what else is up? Power plays. In the regular season, we had 5.8 power plays per game. In the playoffs heading into Wednesday, we had 8.2 power plays per game — with some of them even happening outside of the Lightning vs. Leafs series!
But as anyone who has watched the playoffs knows, it feels like only one team is doing the scoring in these high-scoring games.
The Avalanche finished off the Predators in four games, with a cumulative margin of victory of 12 goals. AP Photo/Mark Humphrey
A good portion of regular-season games were "one-bounce" games: 39% of them were decided by one goal. The goal scoring from the regular season carried over to the playoffs, but the close games didn't. Entering Wednesday night, 29 of 36 games (81%) had been decided by two goals or more. Over half the playoff games last postseason were decided by only one goal.
Look deeper into the numbers and the less competitive these games appear. Through the first 36 contests, 23 of them were decided by three or more goals — a new NHL record, tracking back to when the league expanded its opening playoff round to seven games in 1987.
The average goals per game for winning teams heading into Wednesday night: 5.08. The average goals per game for losing teams: 2.04. This is great for those playing the puck line at the sportsbooks. Not great for fans of, say, overtime games — which also haven't happened often in these playoffs. Through 36 games, there have been only four overtime games. Through the fifth game of each first-round series in the 2021 postseason, there were 13 overtime games.
Kudos to the New York Rangers and Pittsburgh Penguins for trying to make up for everyone else in the span of one incredible triple-overtime game, but the final buzzer has come at 60 minutes in nearly every contest.
All of this might sound like a hockey true believer trafficking in heresy. I'm not trying to be cynical here, even though it's my default setting as a New Jersey native. These scoring disparities have not made the 2022 Stanley Cup playoffs middling or unwatchable. The playoffs are like pizza and Pixar films: Even the least of them is still pizza or a Pixar film.
In fact, I'd actually argue that that the whole of the 2022 Stanley Cup playoffs is significantly greater than the sum of their parts. Consider:
Six of eight first-round series going at least six games, something that hasn't happened since 2015
There were 22 empty-net goals scored in the first 32 games of the playoffs, an indication that trailing teams considered many of these games to be within reach in the third period.
What we've lost in close games and overtime drama we've up for in sheer volume of star performances.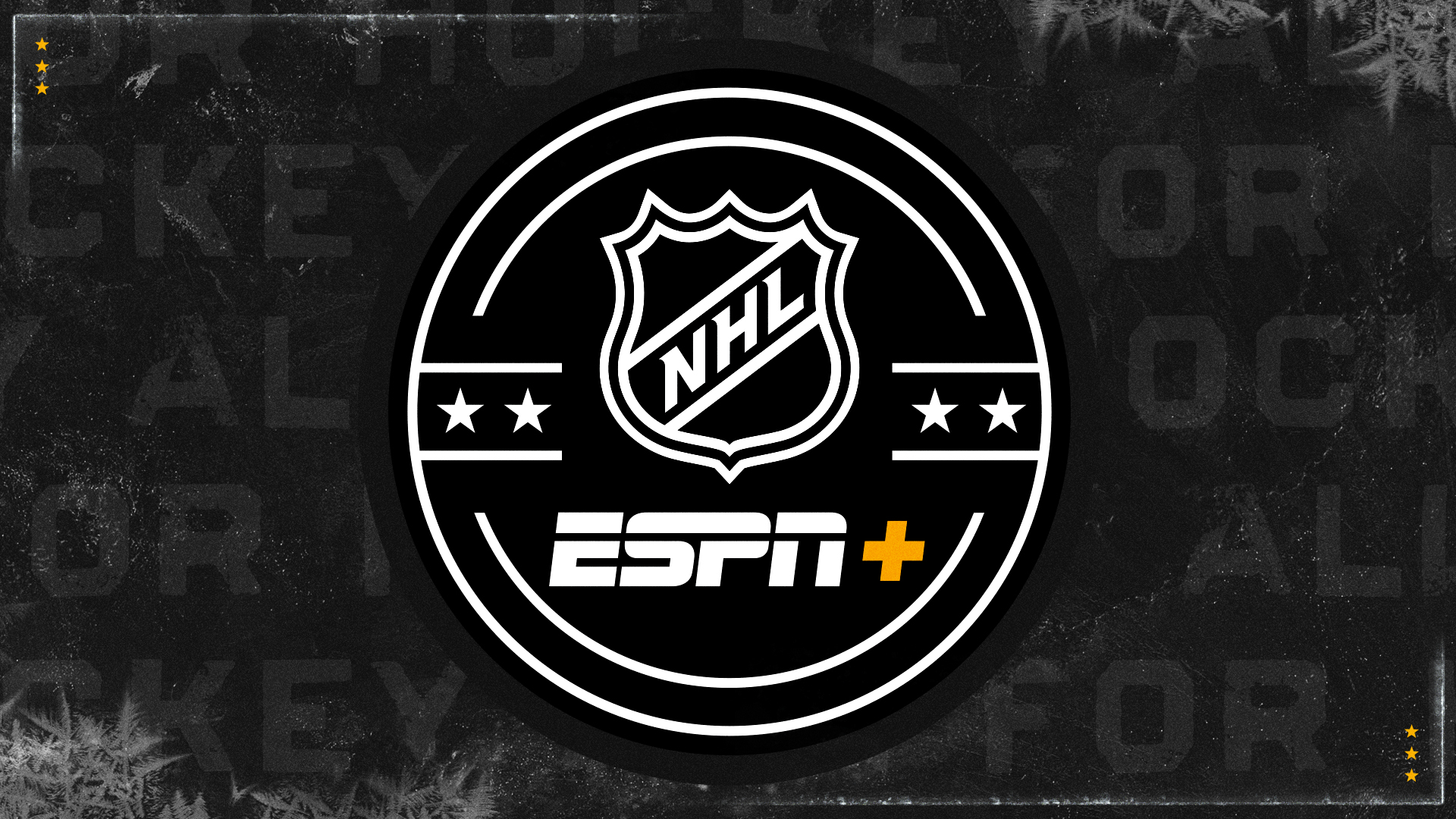 ESPN and ESPN2 will be broadcasting first- and second-round games, with one conference finals series on ESPN and the Stanley Cup Final on ABC.
• How to watch
• Subscribe to ESPN+
• Stream the NHL on ESPN
Let's get philosophical for a moment. What function should the playoffs serve, theoretically?
Crowning a champion for that season, of course. Separating contenders from pretenders. Offering the highest stakes for any games of the season and, thus, the most intense emotions.
What we don't discuss enough are the playoffs as the grandest stage for the game's biggest stars. Unless the game's biggest stars are, in fact, the goalies — and the only people who believe this are, in fact, the goalies — a series of 2-1 games doesn't go much for showcasing star power.
Which is why the 2022 postseason pretty much rules when it comes to spotlighting stars. Consider:
Cale Makar of the Colorado Avalanche setting a record for the most points by a defenseman through four postseason games with 10.
Brad Marchand of the Bruins, posting five points in Game 4 against Carolina.
Toronto's Auston Matthews scoring the game-winning goal in Game 5 against Tampa Bay and turning a cynical city into "be-Leaf-ers" again.
Kirill "The Thrill" Kaprizov scoring seven goals through five games and setting a Minnesota Wild record for most in a playoff series. The last time we saw a goal-scoring performance this dynamic, it was the legendary Sidney Crosby vs. Alex Ovechkin showdown in 2009. As Wild coach Dean Evason said of Kaprizov, "If we had 20 of him, we'd be competing our butts off a little better." (Thus began Minnesota general manager Bill Guerin's extensive research into human cloning …)
Speaking of Crosby, he had nine points through four games, doing everything within his power to keep the Penguins' championship window pried open.
We don't get all of these performances in a typical postseason. Some heroics are probably ceded to third-liners gritting their way through impenetrable defenses, rather than NHL all-stars. The game is better for having those stars taking center stage at this time of year, both now and for the future.
If the Stanley Cup playoffs are meant to be a showcase of superstars, Kirill Kaprizov has certainly played his part. Brad Rempel-USA TODAY Sports
Like every hockey fan, I having trouble accepting that mountainous goal scoring in the playoffs has gone from an anomaly to the norm. It's like that UFO poster on Fox Mulder's wall: I want to believe.
Travis Yost of TSN backed that belief in a recent article, writing, "I think the NHL is starting to accomplish what it has talked about for more than a decade: a sustained increase in scoring without overhauling the sport itself."
I agree: It's absolutely stunning that we're seeing these scoring rate increases without fundamental changes to the game itself, like changing the size of the nets or widening the ice or playing 4-on-4 all the time. Sure, incremental rule tweaks regarding obstruction and stick fouls have fostered the boom, but it still feels progressive rather than artificial.
Yet the NHL is constantly changing. I remember something that Islanders winger Zach Parise told me earlier this season during a conversation about the regular-season offensive explosion.
"It's gotta be great to watch and great for the fans. It's good for the game," he said. "But the game goes that way: You go offensive, and then defensive. We're on the offensive side of things right now."
I think he meant, for now.
I hope as the playoffs roll along that we remain in that offensive cycle. I want to tell my casual hockey friends that they can tune in to the most important part of the season and watch star players doing star things in games whose scores look more MLB than NHL. Like any disruption of a system, it's glorious and messy and doesn't always produce the desired outcome. But I want this to be an evolutionary step for hockey, rather than an aberration.
In other words, I want Bruce Cassidy to one day talk about needing a solid goalie for "those 4-3 games" and have that feel inherent to the Stanley Cup playoffs.

Jersey Foul of the week
Jersey foul or sweet I can't decide? ? pic.twitter.com/nvUtEsj0x6
— x – Baggedmilk, Oily Playoff Boy (@jsbmbaggedmilk) May 9, 2022
This is sweet, but very much a Los Angeles Kings Jersey Foul as well as Matt Luff erasure.
It did make us recall one of the greatest moments in jersey name/number history that almost happened: Former NHL defenseman Mike Commodore almost wearing No. 64 with the Detroit Red Wings 2011.
(For the non-olds, the Commodore 64 was a 1980s personal computer that sold 17 million units.)
Commie ended up choosing No. 22, which was a more personal number to him. This was despite a pledge drive that yours truly helped organize to convince him to wear No. 64 and that raised nearly $7,000. Commodore matched the pledges for charity, even if he never donned the six-four.
Anyway, we're looking forward to seeing our first PlayStation 5 Jersey Foul.
Video of the week
It's Clobberin' Time! @CMPunk makes his way to the ring! Watch #AEWDynamite LIVE on @TBSNetwork right now! pic.twitter.com/8N5c08j1PA
— All Elite Wrestling (@AEW) May 12, 2022
">AEW star C.M. Punk joined us on The Drop this week to discuss the Stanley Cup playoffs, the state of the Chicago Blackhawks and who the biggest heel in the NHL is currently. (Spoiler: He did not select Brad Marchand.)
A few hours later, there wasn't much debate about who was the biggest heel on Long Island. On AEW Dynamite, before a match with local boy John Silver, Punk came strolling out in a New York Islanders jersey … a JOHN TAVARES New York Islanders jersey.
Very nice, very evil.
Winners and Losers of the Week
Winner: Spicy pork and broccoli
Louis Domingue and the Penguins have moved on from the spicy pork and broccoli that fueled his Game 1 win over the Rangers. The city of Pittsburgh has not. Spicy pork and broccoli is having a moment, from lifestyle stories in the local paper to dogs eating it out of the Stanley Cup. We love a good Stanley Cup playoffs meme, don't we folks?
Loser: Skittles
Let's begin by stating the obvious: Do not throw things at the players. Ever. That includes Skittles, which Avalanche defenseman Cale Makar claims were thrown at him as his team completed their sweep over the Nashville Predators.
So, that established, our winner out of this incident are Smarties. During his postgame comments, Makar helped educate U.S. fans about the difference between American Smarties (chalky little candies) and Canadian Smarties (which are similar to M&Ms). So at least some good came out of this.
Winner: Barry Trotz
Yes, you can lose your job and still win. The Islanders unceremoniously dumped Trotz after a disastrous season that saw them follow back-to-back conference finals appearances with a non-playoff flop. Emphasis on "back-to-back conference finals appearances."
Trotz leaves a team that could be trending out of contention and finds half the league looking to hire him for an opening or jettison their current coach for a Stanley Cup-winning upgrade. My favorite option, from Stephen Whyno of The Associated Press: GM David Poile shifts upstairs to president of hockey ops, Barry Trotz becomes general manager with a strong cap/contract assistant and Trotz's associate coach Lane Lambert becomes head coach to turn around the Nashville Predators. Fun!
Loser: Justification
Isles GM Lou Lamoriello doesn't have to share his justification for turfing Trotz. He's the ruler of all he surveys, and thus isn't accountable to media or fans. However, when makes the extremely curious statement that the decision to fire Trotz wasn't primarily based on the team's results this season — please recall the aforementioned "back-to-back conference final appearances" — some clarification as to what that means would be nice.
Winner: New Jersey Devils
Another draft lottery, another win (and getting the No. 2 pick most certainly counts as a win). Assuming Shane Wright goes first overall, the Devils could end up with winger Juraj Slafkovsky, center Logan Cooley or defensemen Simon Nemec or David Jiricek here. And under the new NHL draft rules, they're still eligible to win the draft lottery in 2023 to take Connor Bedard. You know, assuming they don't actually make the playoffs for once.
Loser: Detroit Red Wings
Another draft lottery, another loss. Detroit has also never won the lottery and has dropped from its slot based on points percentage four times. When the Vancouver Canucks can say, "Hey, at least we're not Detroit" when it comes to the draft, you know you've had rotten luck.
Winner: NHL.com puns
"Capital Gains!" "Auston Powers!"
Folks, the NHL.com pun headlines have made a sudden and welcomed return, to the delight of wordplay and dad joke aficionados everywhere.
Loser: NHL puck tracking
In Game 4 between the Rangers and Penguins, Sidney Crosby scored a goal that was reviewed by the NHL because the puck wasn't immediately visible under the pad of Igor Shesterkin. Which reminded me that we have puck- and player-tracking technology that can build recreations of games in virtual reality and track how many miles Teddy Blueger skates in a game, but it can't determine whether or not the puck crossed the goal line. What are we even doing here?
Puck headlines
Eight potential candidates to replace Barry Trotz. Please note that two of these people are currently canceled and one is currently coaching the Vegas Golden Knights.
Filip Forsberg would like to remain with the Nashville Predators. "There's been obviously some progression throughout the season [regarding negotiations] from where we started in September, and me and my agent and [Poile] are going to be in ongoing conversation in the process. We'll just have to see where we end."
Looking at the parade to the penalty box that is the Toronto Maple Leafs vs. Tampa Bay Lightning series. "I don't know how much of what we're seeing in this series is an obvious change in refereeing instructions, and how much of it is boneheaded Maple Leafs who can't stop tripping, holding, slashing and generally being so afraid of making a mistake, they take penalties in bunches. Tampa is parading to the box too."
A plea to change the playoff format back to the conference system. "Why have it so either a No. 2 or No. 3 team could be ousted in the first round?"
Sarah Thompson is going to Buenos Aires, Argentina, to teach children from a low-income neighborhood how to play street hockey. In other news, I did my laundry this week. OK, I did like half of it.
Patrick Marleau announced his retirement with a story in The Players' Tribune, and he made sure to hand out props to longtime teammate Joe Thornton. "Jumbo and I entered this league together, and I was fortunate enough to be able to share the ice with him for more than half of my career. Your positive outlook has always been infectious. Thank you for all those great passes, Joe. You're not just a teammate, but a lifelong friend."
A considerably larger number of women are watching the NHL this season, and here's why.
Finally, ?t=630″>this is the actual drawing for the 2022 NHL draft lottery. Check out commissioner Gary Bettman's whimsical reaction when he puts two and two together and realizes that the Montreal Canadiens, the draft's host team this summer, had secured the first overall pick. (Skip ahead to 10:30 in the video below.)
[embedded content]
From Your Friends At ESPN
Finally, if you haven't checked it out, our Stanley Cup playoffs beard project was a ton of fun. Featuring quotes from Trevor Zegras and Gritty!
Source: ESPN NHL