9:00 AM ET
Calling an NHL player "underrated" has always been a bit ridiculous.
The moment a player is called "underrated" is the moment when his value is acknowledged for not having been acknowledged. Players like Loui Eriksson and Nicklas Backstrom were called "the most underrated player in hockey" for several seasons. How many years must pass before they are, in fact, very much rated properly?
Please note that there's a difference between a player being underrated and their performance being underappreciated. For example: No one's going to call Colorado Avalanche right wing Mikko Rantanen "underrated," as the sixth-leading scorer in the NHL over the past two seasons. But this season, he has been underappreciated, despite playing on the titan of the Western Conference.
Rantanen has scored 86 points in his first 69 games to lead the Avalanche in scoring. He is third in the NHL in goals scored above average (25.5) per Evolving Hockey. Yet we've probably read more stories about Mikko Koivu than we have Mikko Rantanen this season, and that dude retired last February!
In this week's column, we applaud these elusive performances. We spotlight the overshadowed. We applaud those star performances we've taken for granted and elevate those on the rise.
Here are the 12 most underappreciated players of the 2021-22 season:
Jordan Kyrou inhaled all the "breakout season" air out of the room in St. Louis, leaving little for a player who not only had a hand in that level-up, but has experienced one of his own.
2hKristen Shilton
2dKristen Shilton
6dGreg Wyshynski
2 Related
Thomas, 22, has hovered around the team lead in points all season with a career-best 3.3 points per 60 minutes average through 62 games. He's blossomed into an elite playmaker who's second behind Johnny Gaudreau in primary assists per 60 at 5-on-5 (1.52). He's improving defensively — his faceoff percentage, previously a liability, peaked at over 50% this season — but that part of his game might be the only thing keeping him from overtaking Ryan O'Reilly as the Blues' No. 1 center. Well, that and power-play time.
My theory on why Robert Thomas is underappreciated? Because his name is "Robert Thomas."
If his name was Gord McHelper, he'd be up for the Hart Trophy. But seriously, maybe go with "Robbie" or the Matchbox 20-adjacent "Rob" to garner some more buzz.
Case in point: What NHL puckhead hasn't heard of the gloriously monikered Roope Hintz? But how many of us realize the 25-year-old Finn has scored 31 goals in 70 games this season, to go along with 61 points in that span?
He showed he was primed for an offensive breakout in 41 games last season, and then broke out as a part of one of the NHL's greatest line pairings this season with Jason Robertson and Joe Pavelski, with its 59% expected goals rate against other team's toughest competition.
There's a little Kyrou/Thomas DNA in the way Robertson has overshadowed Hintz this season, but don't sleep on Roope. At $3.15 million against the salary cap, he's also one of the league's best values, too.
Please recall how Darcy Kuemper ended up in Colorado.
It was July 28, 2021. Philipp Grubauer, Avalanche starter for three seasons, leaves for the Seattle Kraken on a six-year (instantly regrettable!) free-agent contract, and leaves Colorado in panic mode. The goalie carousel had stopped. There was only one option left: Overpaying the Arizona Coyotes in a trade for Kuemper, who had been living off the afterglow from his Vezina Trophy-worthy 2018-19 season without replicating its results.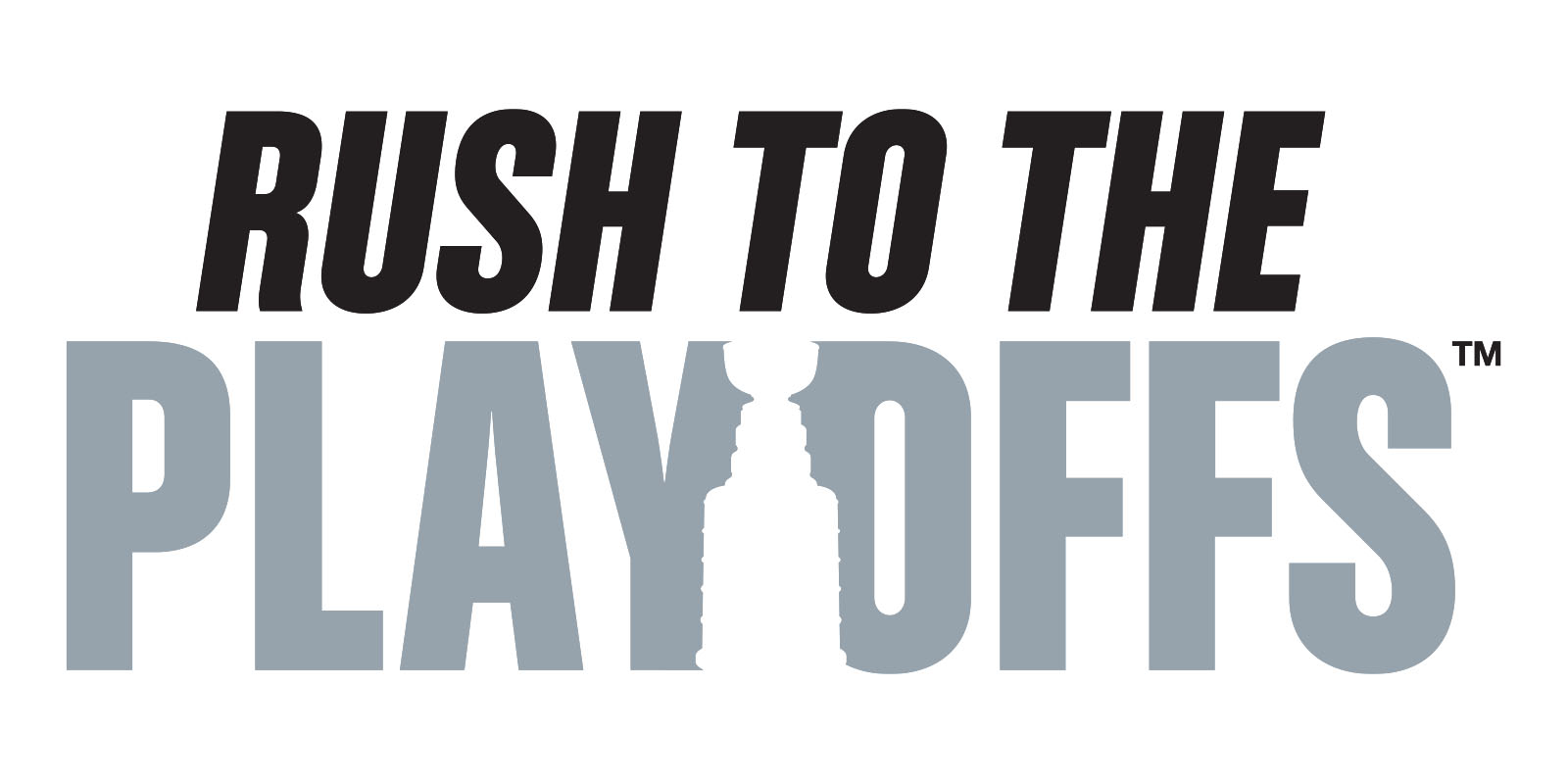 The 2021-22 NHL season is winding down towards the final day on April 29. Catch all the playoff races live on ESPN, ESPN+, ABC and Hulu.
• How to watch
• Subscribe to ESPN+
• Stream the NHL on ESPN
Kuemper joined a new system and felt the weight of new expectations. His first three months with the team were underwhelming. But since Jan. 1, he has statistically been the best goalie in the league, with a .945 even-strength save percentage (Igor Shesterkin in that span: .937 SV%) and 1.01 goals saved above average per 60 minutes at 5-on-5 in 31 games.
Grubauer was below replacement during that stretch, as he's been all season. You'd figure with all the rain, the grass would be greener in Seattle, and yet …
Colorado is steam-rolling everyone offensively this season, overshadowing its goaltending. Leading the West by over a dozen points isn't exactly a recipe for Kuemper gratefulness; although his bonkers overtime performance against Edmonton on "Hockey Night in Canada" on Saturday night might have sparked The Darcy Kuemper Appreciation Society. He'll undoubtedly earn more notice in the playoffs. Hopefully for the right reasons.
I hesitated putting Tage Thompson on here for the same reason I hesitated putting Robert Thomas on this list, as their names are increasingly becoming the answer to "you know who's having a good season that no one's talking about?"
But the UConn product went from being a 13:52-per-game reminder of the Ryan O'Reilly trade's paltry returns to scoring 32 goals in 70 games as a 17:48-per-game top center. Full marks to coach Don Granato for knowing and trusting the player enough to shift him from the wing to the middle to unlock that potential.
If you had told me at the time of the Jack Eichel trade that there would be this much positive momentum carried by the Sabres into the 2022-23 season, I would not have believed you, but here we are. And Tage Thompson is a big reason for it.
Former Penguins GM Jim Rutherford was bashed for acquiring Matheson in 2020 because he traded away a popular player (Patric Hornqvist), didn't get much in salary cap savings and picked up a middling defenseman on an inexplicable eight-year contract. Two years later, Rutherford should be taking a bow from his office in Vancouver: The Penguins emphatically won this trade, as Matheson is making the critics look emphatically like idiots.
In 66 games, he's having his best offensive season with 11 goals and 17 assists. He leads Penguins defensemen with 2.83 expected goals per 60 minutes (5-on-5) and has outpaced his teammates in puck possession. His 14.7 expected goals scored above average was best on the Penguins. He has played the majority of his time with Chad Ruhwedel and John Marino. He joins Cody Ceci and Trevor Daley in the pantheon of "that's just what the Penguins do" level-ups.
Ask around the Kings and they'll tell you that Moore is their hidden gem this season. He came over with a couple of draft picks in the trade that sent Jack Campbell and Kyle Clifford to the Leafs in 2020. His ice time jumped this season and so did his production, to 2.3 points per 60 minutes at 5-on-5 in 74 games.
But we're listing him here for his penalty-killing prowess, as he leads the NHL with five short-handed goals and six short-handed points this season, and for being the secret sauce in a line with Phillip Danault and Viktor Arvidsson that has been among the NHL's best in expected goals percentage.
There are so many aspects of the Kraken that weren't as good as advertised or anticipated. Oleksiak, however, was everything they thought they were getting when they signed him.
His stellar 5-on-5 defensive play for just over 19 minutes per game. His offensive contributions here and there. Plus, he has taken only 10 minor penalties this season, which is pretty good for a player in his role.
There was a perception last summer that some of Oleksiak's impressive underlying numbers in Dallas were the product of playing with Miro Heiskanen. While there was some truth to that, there also hasn't been a dramatic fall-off in quality with the Kraken — which is something you can't say for a number of their other inaugural season acquisitions.
I asked one coach recently about when, exactly, he felt the Eastern Conference playoff field was settled. "Halloween," he said.
Obviously that's a bit sarcastic — heck, the Sabres were in second place on Oct. 31, 2021, during one of their patented early-season teases — save for one fact, which is that the New York Islanders were not then nor are they now within a country mile of a playoff spot.
So you'll be forgiven for not having thought much about Sorokin this season, especially with another New York-based Russian goalie getting all the tabloid back pages. (And no, we don't mean Semyon Varlamov.) But Sorokin has been ridiculous this season: 32.9 goals saved above average, adding close to six wins to the Islanders. Through Sunday, his .927 save percentage was second to the Rangers' Igor Shesterkin on the season. The Islanders went from the eighth-best defensive team in expected goals against at even strength last season to 22nd in 2021-22, and yet Sorokin's stats improved.
One of the great "what ifs" of the Panthers' exceptional season: What if Marchment hadn't missed all that time to a wrist injury and the COVID-19 protocols? The 26-year-old forward had 40 points in 47 games, including 15 goals on a torrid 14.3 shooting percentage. He leads the Panthers with 18.4 goals scored above average. The Panthers have scrambled their lines a bit this season, but Marchment has been the glue guy on two of the ones that featured Sam Reinhart: one with Anton Lundell and another with Eetu Luostarinen.
As we all wonder what the Panthers end up looking like in the postseason after scoring at will in the regular season, it's a physical forward like Marchment who could make a difference in the playoffs. Speaking of physicality …

Jeannot is not going to win the Calder Trophy.
Usually, you can't make that kind of declarative statement about a rookie leading his fellow freshmen in goals, as Jeannot had 24 through 71 games. But he doesn't skate with Auston Matthews like Michael Bunting, he wasn't 19 years old like Lucas Raymond was to start the season, and he's not trying to make every offensive play get more likes than a dog video on TikTok like Trevor Zegras. He's just a 24-year-old forward shooting 20.7% who has no issues punching opposing players in the face.
Jeannot has 117 penalty minutes in those 71 games, including 13 majors. An actual headline from The Tennessean this season: "Fighting Nashville Predators forward Tanner Jeannot seems like a bad idea. Why do opponents keep doing it?" There's a reason he has endeared himself to Smashville this season, as we've rarely seen this combination of offensive impact and outlaw behavior from a rookie. In the past 30 years, there have been five rookie forwards who have scored at least 40 points and had over 110 penalty minutes: Keith Tkachuk, Eric Lindros, Chris Gratton, Tanner Jeannot and — this one's amazing — Sidney Crosby, who had 110 PIMs and 102 points in 2005-06.
Crosby lost the Calder, too.
Despite being such a disappointment this season, the Devils actually had two players in consideration for the All-Underappreciated Team. Defenseman Jonas Siegenthaler, who's now out for the season with an injury, played 20:34 per game of some of the most effective defensive hockey in the league this season. Dougie Hamilton has found his Jaccob Slavin in Jersey.
But we have to give Bratt the nod here, whose driving of even-strength offensive play is elite. He has 44 points in 67 games, including 23 goals. One of the best young wingers in the NHL and an ideal running mate for Jack Hughes.
But prepare yourself for "[insert team] should offer-sheet Jesper Bratt!" takes this offseason.
As usual, we find Matthew Tkachuk in the middle of something. He's not having the offensive campaign that Johnny Gaudreau has had, as the Flames star posts his first 100-point season. He's not having the defensive season that teammates Elias Lindholm and Mikael Backlund are having, as either could be a Selke Trophy finalist without a second thought.
What is Tkachuk having in 2021-22? A career year. His 4.2 points-, 2.6 assists- and 1.6 goals-per-60 minute rates are all personal bests. He's going to set a new career high in goals and points. He was a plus-47 in 72 games. He's second to Gaudreau in goals scored above average (20.9) on the Flames.
Despite consistently playing against the toughest competition, Tkachuk is one of the best two-way players in the NHL, and his defensive prowess continues to grow. Where unrestricted free agent Gaudreau plays next season, and for how much, will dominate discussion this offseason. But Tkachuk is a restricted free agent with a $7 million cap hit this season.
Something tells me his next contract is going to make Tkachuk feel, ahem, rather appreciated.
Jersey fouls of the week
From the Frozen Four in Boston:
It's spreading. #mfrozenfour pic.twitter.com/MT8kVntdjd
— Jess Myers (@JessRMyers) April 9, 2022
Yikes. These FrankenJerseys represent the semifinal matchups in the NCAA men's hockey tournament, as Denver defeated Michigan and Minnesota State defeated Minnesota. Is this some kind of ghastly viral marketing to promote the Frozen Four? Or a misbegotten, and rather expensive, keepsake? They're really tempting fate with those all-Minnesota monstrosities. We once heard that someone attempted to wear a stitched-together Boston University/Boston College FrankenJersey and spontaneously combusted.
Meanwhile, at Yankee Stadium:
Yankee Stadium Jersey Foul pic.twitter.com/cboKcp20n1
— Greg Wyshynski (@wyshynski) April 14, 2022
We've covered the Cross-Sport Infiltration Exemption, in which hockey fans can put the names and numbers of NHL players on other sports' jerseys, for the purposes of stealth marketing.
Alas, there is no exemption if you reverse the polarity. This Derek Jeter New York Rangers jersey? Total Foul, especially because No. 2 is very much out of circulation for the franchise.
Video of the week
From the Minnesota Wild bench:
When your buddy wants to sit at 69 career goals, but has a franchise record to break, you loosen his hands up. pic.twitter.com/jY79fhdelk
— Kaprizov Kountdown (@KaprizovC) April 13, 2022
After setting the single-season points record for the Minnesota Wild earlier this month, Kirill Kaprizov (aka Kirill The Thrill, aka Dolla Dolla Kirill Ya'll) is one goal away from setting the franchise record for most goals in a single season. Entering Thursday night, he has 42 on the season, tying him with Eric Staal (2017-18) and previous franchise offensive icon Marian Gaborik (2007-08).
With 91 points, Kaprizov also has a chance to give the Wild their first 100-point player in franchise history. That leaves the Columbus Blue Jackets, Nashville Predators, New Jersey Devils, Seattle Kraken and Vegas Golden Knights as the only franchises never to have a 100-point single-season scorer. (The Arizona Coyotes, Dallas Stars and Winnipeg Jets all had them in previous franchise incarnations, but not in their current locations.)
The Florida Panthers had their first in Jonathan Huberdeau this season. The closest the Devils came to a 100-point performance was Patrik Elias with 96 in 2000-01; who knows how many potential 100-point players had their feet glued in place during the trap years?
Anyway, after three straight games with a goal, Kaprizov settled for two assists against Edmonton on Tuesday night. That was despite the best efforts of teammate Mats Zuccarello, who was caught on camera attempting to shatter the concrete off his teammate's mitts during the game. Which is absolutely hilarious.
I'm still wrapping my brain around the Minnesota Wild as an offensive pageant with buoyant personalities. I think they're one of the most compelling and magnetic teams in the Stanley Cup playoffs and wish them a long and prosperous run. Alas, they're likely going to open against a St. Louis Blues team that I think could win the Western Conference if it gets better than average goaltending from Ville Husso or the unlikely resurrection of Jordan Binnington as a reliable postseason netminder.
Winners and losers of the week
Winner: Venmo
Wild forward Ryan Hartman was fined $4,250 — the maximum allowable under the CBA — for flipping the bird at Evander Kane of the Edmonton Oilers. As Michael Russo of The Athletic chronicled, Wild fan Allie Cook discovered Hartman's Venmo account and led fans to donate money to cover the fine. One of the contributors, according to her Instagram story: Anna Kane, Evander Kane's estranged wife, who screen-shotted that she donated $200 to the cause.
Loser: Geno
A retaliatory cross-check to the face of Nashville's Mark Borowiecki cost Pittsburgh star Evgeni Malkin a four-game suspension, as the Penguins are trying to hold on to the No. 3 seed in the Metro. Although given their luck against the Rangers this season, maybe they'd like to tempt fate as the wild card against Florida instead?
Winner: Andrew Lugerner
The Vegas Golden Knights capologist earned his paycheck this week, as he found the right combination of players on long-term injured reserve to open up enough cap space to bring Mark Stone back to active duty. Lugerner learned under the great Don Fishman with the Washington Capitals. He might as well have learned under Nik Wallenda with the amount of tightrope-walking he does under the Vegas cap.
Loser: Hard salary cap
The Golden Knights worked the hard cap system that the NHL established, just like the Tampa Bay Lightning and other teams have in recent years. Nothing wrong with that … except for the part where I wince thinking about how much better — for teams and players — a luxury tax system would be for the NHL.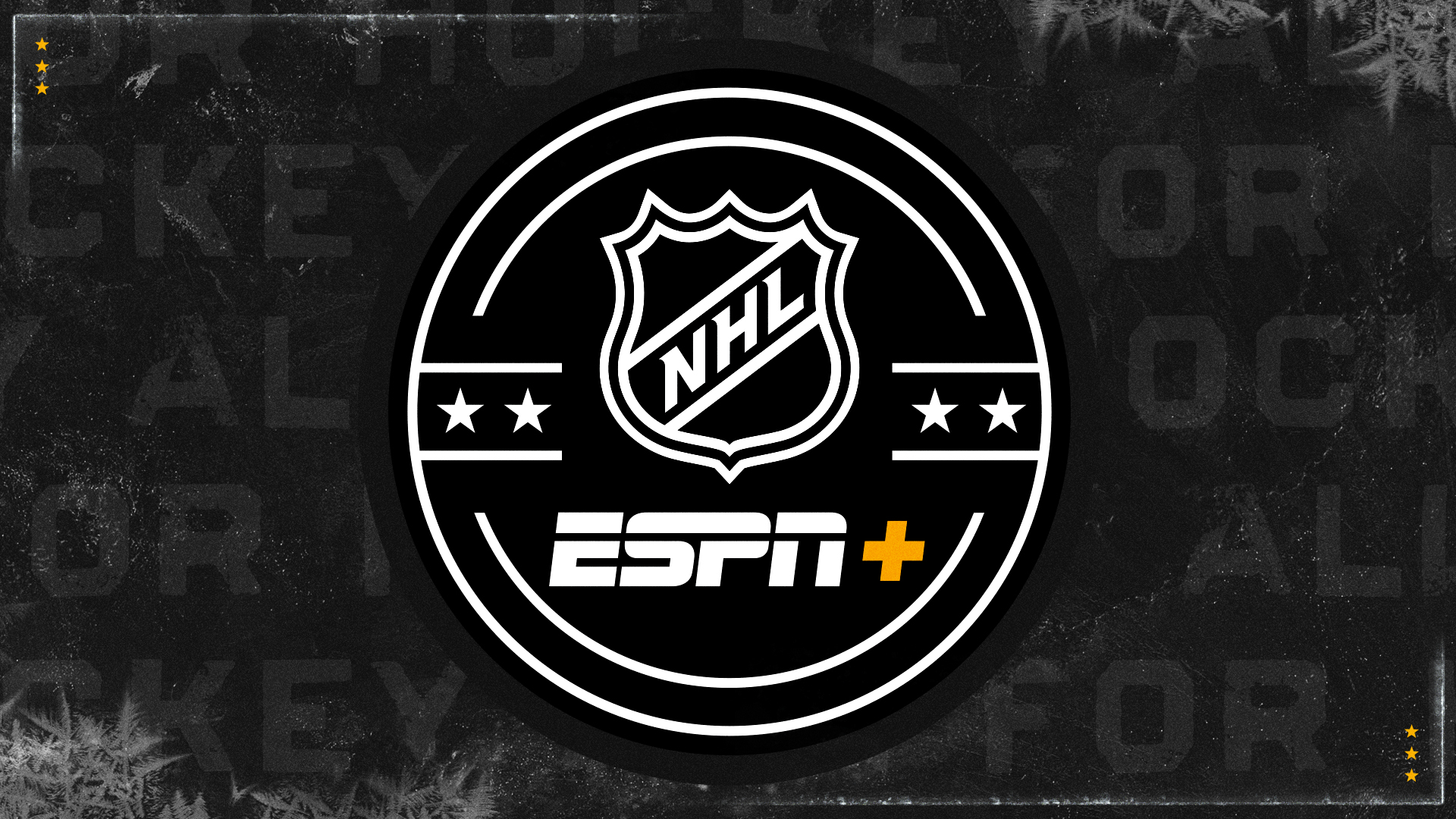 This season will include 103 exclusive regular-season games across ESPN, ESPN+, Hulu and ABC, and more than 1,000 out-of-market games will be available on ESPN+.
• How to watch
• Subscribe to ESPN+
• Stream the NHL on ESPN
Winner: Joe Sakic
The interest in NCAA free-agent forward Ben Meyers — Minnesota Gophers captain, second-team All-American, Big Ten Player of the Year, Hobey Baker finalist and U.S. Olympian — reportedly included the Detroit Red Wings, Minnesota Wild and Philadelphia Flyers. But it was the Colorado Avalanche that swooped in and signed him. Kudos to Sakic and assistant GM Chris MacFarland for landing the deal. They're going to have Meyers, Alex Newhook and Bowen Byram all making less than $1 million next season. Elite management in Denver.
Loser: Michigan hockey
The Wolverines were a star-studded team in the Frozen Four, seeking the school's first men's hockey national championship since 1998. Instead, they lost in the semifinals to Denver in overtime, ending the run for a heavy tournament favorite. Then the exodus began: Matty Beniers (Seattle), Owen Power (Buffalo), Kent Johnson (Columbus), Nick Blankenburg (Columbus), Brendan Brisson (Vegas) and Thomas Bordeleau (San Jose) all moved on to the next level. But hey, silver lining: Goalie Erik Portillo and defenseman Luke Hughes return next season.
Winner: Extensions
Dallas Eakins is a good coach who took over a team in transition. After Anaheim picked up his option, he now gets a chance to coach the next incarnation of the Ducks, post-Ryan Getzlaf and in Generation Zegras. He has earned it.
Loser: Mergers
The Professional Women's Hockey Players Association has decided not to get involved with the Premiere Hockey Federation in creating a single women's hockey league. In other news, ice remains frozen water.
Puck headlines
From your friends at ESPN
Terrific story from Kristen Shilton on Meredith Lang, one of three finalists for the NHL's Willie O'Ree Community Hero Award.
Source: ESPN NHL