7:05 AM ET
Like most NHL seasons, the 2021-22 campaign started with offenses way ahead of defenses and goals being scored with great frequency.
"Every year it starts with scoring up because teams haven't locked things down yet," said New York Islanders coach Barry Trotz, who is in his 23rd NHL season.
Except they never did lock things down. Scoring isn't just up this season in the NHL — it has exploded. Through Saturday's games, teams are averaging 3.10 goals per team per game, according to Hockey Reference data. That's up from 2.90 goals per game last season and 2.98 goals per game in 2019-20.
If that scoring average holds, it will be the highest in the NHL since the 1995-96 season (3.14).
Examples of this offensive buoyancy abound:
The Florida Panthers are averaging 4.16 goals per game through 74 games, the highest mark since the 1995-96 Pittsburgh Penguins (4.41 goals per game).
Auston Matthews, who already has shattered the Toronto Maple Leafs' single-season goals record, is averaging two goals for every 60 minutes of 5-on-5 play, the highest average in the past 12 seasons.
There were 101 goals scored across the NHL's 14 games on Saturday, only the second day in league history to feature 100 goals (103 on Jan. 23, 1993).
It's a goal-scoring boom of historic proportions. No lead is safe this season. The final scores of some NHL games have resembled low-scoring NFL games — witness the Leafs' 10-7 game against the Detroit Red Wings and the Panthers' 9-3 game against the Tampa Bay Lightning. Betting the under has been at a hockey fan's own risk.
"As coaches, we try to figure out the trends," Trotz said. "I think a number of things have happened."
We spoke with players, coaches, executives and analysts from around the NHL to get their theories about the jump in goals this season, then put those theories to the test.
Theory: The landscape of the game is changing
Think about what an NHL team looked like 10 or 15 years ago.
About the young, highly skilled players who were riding the bench or incubating in the minor leagues because they weren't seen as well rounded enough defensively. About that brawler who played eight minutes per game and had more fighting majors than points. About those bottom-six forwards and bottom-pairing defensemen whose jobs were very much centered on stopping scoring rather than scoring themselves.
A lot can change in a decade.
1dNHL Insiders
5dGreg Wyshynski
1 Related
Team construction is different. "I think it's now a top nine [forwards] in scoring," Trotz said, "and your old third line is now your fourth line."
But the players themselves have changed too.
"Skill level has gone up. It's the new-age NHL. There's more of an emphasis on scoring and developing that part of your game," one NHL veteran said.
There's an increased boldness and swagger to what the next generation of players are willing and able to execute.
"The creativity and skill development from a young age is just off the charts," one former player said. "We're seeing guys like Auston Matthews skate away from the net to scan it and then be able to attack the net. Shooters are becoming so good in terms of not just opening up their lanes for their linemates, where there's chemistry and understanding the game, but not even having to set for a shot. That is the thing that I'm kind of like, 'Wow, I can't believe the true scorers in the game can do that now.'"
It could make it that much harder for a goalie to pre-scout what's coming, because on any given night there are so many potential assaults coming his way.
"Some of these guys, it's like he can shoot off his inside foot, his outside foot, he can shoot with his upper body without using his legs. It is incredible," the former player said. "So I'm thinking from a goalkeeper's standpoint, where's the timing in terms of the setup? Or the tendency of a player whose arsenal is incredible."
That likely correlates to why there's also been a slight uptick in high-danger shot attempts. According to data from NaturalStatTrick.com, this season has produced 8.97 high-danger shot attempts per game (20.0% of all shot attempts are from high-danger areas). Last season, there were 8.09 high-danger shot attempts per game (accounting for 18.8% of all shot attempts).
The emphasis on offense for young players has come at a defensive cost. That was always the hesitancy in giving a 19-year-old mountains of ice time back in the day.
"We're increasingly seeing that if you call up a young offensive player, they're going to give you offense. They'll give you skill because for the first time in decades, they're teaching skill in the offseason rather than just bigger, stronger, faster," one hockey scout said. "So they have the skill, but do they have the positional play or the backchecking or the ability to play within a system?"
The answer, frequently, is "not yet," according to Trotz.
"You look around the league, and there are a lot more younger players. A lot more turnover of older players," Trotz said. "There's not a lot of defensive detail in a lot of those young guys. But they have great skills, so it's a little more wide open."
Young NHL stars Trevor Zegras bring electrifying skill to the ice, but not all of them have rounded out their defensive game yet. Norm Hall/NHLI via Getty Images
But teams are more willing now to deal with that defensive deficiency when it means having such high-octane offense.
Meanwhile, the role of defensive specialists has been deemphasized. If the NHL is truly prioritizing (or even overprioritizing) offense now, is there less incentive for defensemen to embrace that old-school shutdown role?
One Olympian-turned-analyst says yes.
"There's this thought process around, well, shutdown 'D' are not as skilled," the analyst said. "So I feel like as the game becomes a little bit more creative and as there's a natural tendency to jump to the offensive side of the puck, everyone is about the points, and where's the risk and reward? You can have an offensive guy that doesn't have a lot of points, but he's always up on rush. So I feel like there's got to be a measurement there on a risk-versus-reward basis."
It's not just the shooters up front who are pushing more boundaries. Coaches are exploring fewer traditional setups, too, making it clear just how much goal scoring is king.
"We are seeing teams try out a five-forward power play unit sometimes because it's all about offense," an analyst noted. "I feel like the game has changed, and I feel being more [defensive minded], that that side of it has certainly gone more by the wayside in some degree, and I believe it's systemic."
Theory: The COVID impact
It's hard to completely assess how much the NHL changed on March 12, 2020. That's when commissioner Gary Bettman announced that the 2019-20 season was paused because of the COVID-19 pandemic.
There are obvious changes. The 2020 Stanley Cup playoffs were held inside a two-city "bubble" with 24 teams. The 2020-21 season started in January and was 56 games long with a one-season realignment and no inter-divisional play.
"We didn't have any exhibition games. We went right into it, and it was a sprint. It was a playoff sprint. Every game was a four-pointer. We probably played 48 playoff games," Trotz said.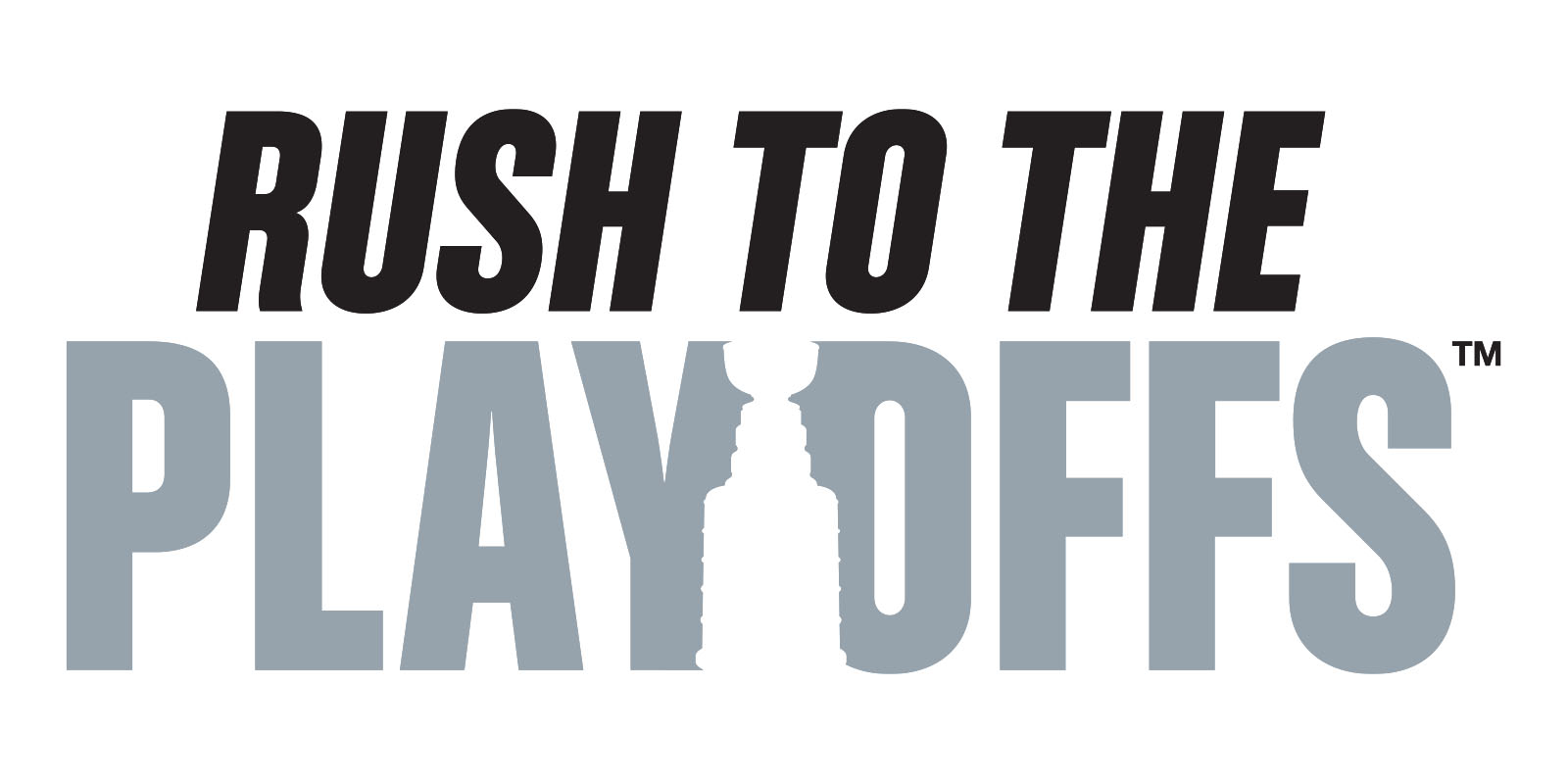 The 2021-22 NHL season is winding down towards the final day on April 29. Catch all the playoff races live on ESPN, ESPN+, ABC and Hulu.
• How to watch
• Subscribe to ESPN+
• Stream the NHL on ESPN
The 2021-22 season arrived after a brief offseason and had a compressed schedule. Both seasons were incredibly impacted by postponements of games and absences of players due to COVID-related factors.
There are also changes that are more difficult to assess, such as the levels of exhaustion for the players, coaches and game officials — both physically and mentally. There has also been a massive interruption in routine for athletes who are notoriously habitual.
"There's some hangover effect from that stuff. From the adjustment of the season last year starting in January and going deep into the summer. Hockey players are routine guys. You throw a 4 o'clock game at us and we're like, 'Holy s—, what's going on?!'" one NHL defenseman said.
Take practices. In the past, a majority of players might have relished not having so many of them. There's a consequence to that, though, and some guys have felt the pinch, particularly since the NHL's All-Star break in February.
As one goalie put it, "When you don't have as much time to practice, in a year where more guys are going in and out of the lineup because of COVID or whatever other reason, it's hard to get in a rhythm with your 'D.' And, yeah, that's not do or die, but those relationships matter and you're not as much in your element [as a goalie] when you maybe don't know all the tendencies of the guys in front of you."
One former defenseman said that development shouldn't surprise anyone. There were certain luxuries, in the pre-pandemic seasons, that clubs could just take for granted. This season, there has been increasingly less time to get things right.
"When you're looking at a leaner lineup, I think there is going to be a disconnect in particular with communication and awareness in the D-zone structure," he said. "So I think that that can play a role in it, just with COVID. I think goaltenders haven't had a full season in quite some time, so I think that can factor in."
A lack of familiarity with teammates has led to breakdowns, which has led to goals. Scott W. Grau/Icon Sportswire via Getty Images
Alison Lukan, an analyst and contributor for Roots Sports Northwest, said she's been watching this season from a "perspective of fatigue" given it's the first full NHL schedule in two years.
"It's impossible to measure fatigue, because we're never going to see any team's biometrics," she said, "but the schedule is insane, stuff has all been crashed together schedule-wise. So I wonder if fatigue has something to do with it, especially in the last two or three tenths of the season."
Trotz says that faced with an 82-game schedule after last season's sprint, "guys have taken a breather a little bit" in games this season, which has led to more wide-open play. "Guys can't play 82 playoff games and then another 28 of them, if you have to," he said.
That pulls in recency bias, as well. Has scoring been up all season, or has the grind of an 82-game schedule caught up with clubs more lately?
"Have we paid proper attention to the level of fatigue? Do the two seasons of compressed schedules have an impact on goaltending or defense? Playing defense is harder than playing offense. You can't take penalties. You have to keep your legs moving and keep your body in the right position," one NHL general manager said.
There's a level of fragility inherent to this season. One coach told ESPN that he used the mental exhaustion of opponents as motivation for his team: that putting the game away early could mean putting a foe away altogether.
That said, some players don't believe that the mental fatigue from the COVID-19 years has directly led to the scoring boom.
"I think that would be reaching a little bit. I think the game goes offensive and then it goes defensive. Right now, we're on the offensive side of things," noted Islanders winger Zach Parise, who in his 17th season.
Theory: The unfamiliarity factor
When the Buffalo Sabres faced the Vegas Golden Knights on Feb. 1, It was their first meeting in nearly two years. To put things in perspective: When the Sabres and Knights last met, on Feb. 28, 2020, Ralph Krueger was the Sabres' coach, Jason Botterill was their general manager and future Golden Knights player Jack Eichel was still their captain.
With the truncated 2019-20 season and the siloed-off schedule of the 2020-21 season, many teams went almost two years between seeing some opponents.
"You're playing in some of these buildings that you haven't played in for two years. You're like, 'Jeez, I almost forgot how crazy this building was,' or how a certain player likes to play," one NHL veteran said.
How much has the other club changed? What entirely new players have entered the lineup? And how much have other guys grown and evolved since those previous meetings? It's hard not to wonder, at least for one NHL front-office exec who lamented watching his team play an out-of-conference opponent recently.
"I did think, man, we hadn't played that team in so long," he said. "In a normal year, do the goals go in like that? You're always running through scenarios when you watch a player struggle [and wondering why], and this year, that's happening more against certain teams than others."
Another factor here: There are so many new players in lineups whom opposing players haven't gotten a chance to play against and learn their tendencies.
"Knowing your opponent is a pretty big thing. The more you know on players, the more you're going to be able to attack or defend," one NHL defenseman said.
Theory: Too many goalies, not enough good ones
Let's talk about Hugo Alnefelt.
The 20-year-old goaltender from Danderyd, Sweden, is in his first professional season in North America. He played a couple of games with the Orlando Solar Bears of the ECHL and around 21 games with the AHL's Syracuse Crunch. He is not what you'd call "NHL ready," but on Dec. 30, 2021, he was an NHL player.
With Andrei Vasilevskiy and Brian Elliott in the COVID-19 protocol, the Lightning called up both of their AHL goalies. Maxime Lagace got the start and gave up six goals to the Panthers. Alnefelt replaced him in the third period — incidentally, the first time in 297 games the Lightning benched their starting goalie within a game — and he promptly gave up three goals on 10 shots.
Alnefelt is one of 116 goalies who appeared in at least one game this season in the NHL, joining netminders such as Michael McNiven (Montreal), Justus Annunen (Colorado) and Mads Sogaard (Ottawa) in making inauspicious debuts. If that seems like a lot more goalies seeing action than there should be, your instincts are correct, according to Kevin Woodley of InGoal Magazine, which specializes in coverage of goaltending.
"That's a big number. And a lot of them wouldn't have been here were it not for COVID and injuries," Woodley said. "Pre-COVID, I think the record was like 97 or something."
Ready or not, Hugo Alnefelt was called upon to make his NHL debut earlier this season. Joel Auerbach/NHLI via Getty Images
In 2020-21, there were 98 different goalies who played in the NHL during a season impacted by COVID-related absences. In the 10 seasons prior to that, the average number of goalies who appeared in at least one game per season was 91.
Many of these goaltenders were like Alnefelt: playing out of necessity, and in some cases desperation. Both the Sabres and New Jersey Devils have played six goalies this season, for example. Having so many goalies who aren't at the NHL level playing in the league has certainly impacted goal scoring.
Woodley said that at the quarter mark of the 2021-22 season, save percentage was on track for its biggest single-season rise in 20 years.
"Traditionally, when we get to the quarter mark in almost every year, save percentage rises from that point to the end of the season. The games mean more and teams tend to tighten up by the end of the season," he said. "We were on pace for a record increase. Instead, save percentage cratered."
Make picks throughout the postseason for a chance at $14,000 in prizes. Make Your Picks
That was very much due to the omicron variant hitting when it did. But the lineup changes due to COVID-19-related absences and compressed-schedule injuries extend beyond the crease. For example, through Friday, there have been 341 defensemen who played at least a game in the NHL this season. That number was 316 last season and 325 in 2018-19, which was the last full NHL season prior to 2021-22.
"It's not just that we have goalies that maybe shouldn't be here. We've got teams full of ragtag rosters that wouldn't normally be here, for long stretches of the season," Woodley said.
"If you talk to goalies about the difference between the AHL and the ECHL vs. the NHL, they'll tell you that the skill rises and the shots get harder, but in some ways the game also gets easier because the mistakes in front of you are fewer. The play is more predictable. Guys do what they're supposed to do more often than not. If you start inserting players who shouldn't be in the lineup in front of goalies that shouldn't be in the lineup — for days, weeks at a time — then that's a recipe for more offense."
Overall, it feels like goaltending is in a down cycle for the NHL at the moment. The NHL has seen the departure of stars such as Henrik Lundqvist, Tuukka Rask and Pekka Rinne to retirement, and the next generation of stars — while promising — isn't on that consistently elite level yet, with some exceptions.
"The goaltending's down a little bit. It just adds up," one NHL coach said.
Theory: Expansion has diluted talent
During the NHL's expansion team boom of the 1990s and early 2000s, the greatest concern from traditionalists — beyond the worthiness of so-called "nontraditional markets" — was that the league's talent pool would be severely diluted.
When scoring levels dropped as the NHL increased to 30 teams, many pointed to the dilution of the talent pool as a culprit. Historically, just the opposite happened: The 1970s and 1980s saw an offensive explosion in the NHL as the league moved from six teams in 1966-67, when the league average was 2.79 goals per team per game, to 21 teams by 1978-79, a season in which that average had grown to 3.50 goals per game.
There hasn't been much talk about talent dilution in the most recent round of NHL expansion that saw the Vegas Golden Knights arrive in 2017 and the Seattle Kraken debut this season. Perhaps when it's just two teams rather than the nine teams the NHL added from 1991 to 2000, those concerns are less amplified. But one NHL coach we spoke with believed the arrival of the Golden Knights and Kraken wasn't just a factor in the scoring spike, but the factor in the scoring spike.
"I think there's one reason: expansion. One hundred percent," he said.
The players have noticed this too. ??"There are so many new bodies, new players, so much new. All that stuff contributes to goal scoring being up," one Western Conference veteran said.
Now, taking two players from every other team's roster in the span of four seasons might not seem like much, but the coach believes it's part of a "massive" trickle-down effect.
"In the last few years, you've added 40-something [jobs]," he said. "The league is so diluted. There aren't as many good players. The league's not good enough anymore. You're seeing sloppier play. And the goalies aren't as good."
Theory: Power plays are dominating penalty kills
The past five seasons have produced some of the most dominant power plays the NHL has seen in 20 years. In fact, 12 of the top 13 power plays in that span are from 2017-18 through this season — including the 2019-20 Edmonton Oilers, whose 29.5% conversion rate ranks third best in NHL history.
This season, through 1,190 games, the league's average power-play conversion rate is 20.61%, which would be the highest since the 1988-89 season (20.00).
Conversely, that means that penalty kills are getting dominated. The league-average penalty kill efficiency rate this season was 79.39% through Friday's games. That would be the lowest since 1989-90 (79.23%).
"That the league-average penalty kill is under 80% is stunning," one NHL defenseman said.
NHL power plays are scoring at an incredible clip this season, led by the Maple Leafs at 27.8% Mark Blinch/NHLI via Getty Images
Was the league's inferior goaltending again the culprit here? The average save percentage for goalies while facing a power play in 2021-22 is .865, which is lower than eight of the past 10 seasons. Last season's save percentage on the penalty kill was actually lower (.864) than this season's, but there's a reason for that: repetition. Please recall that teams only played each other within their own divisions last season.
"When you talk about seeing special teams being up this year over last year, when you're playing a team for the eighth time, it's tough to outsmart them. Now there's more unfamiliarity," the defenseman said.
While power-play efficiency has contributed to the goal-scoring boom, its role in it is a bit overstated. Power-play goals per game in 2021-22 are 0.60; the average power-play goals per game in the previous 10 seasons was 0.59.
Here's the thing about power plays: If we're going to credit them with playing a role in the goal-scoring boom, they we also have to acknowledge how much bigger the boom would become if there were more power plays. Which, frankly, there should be.
The average power-play opportunities per team per game this season are 2.89, which is in line with last season (also 2.89). If this holds, the past two seasons will be the lowest power-play opportunities per team per game since 1963-64, when Hockey Reference first tracked the stat. The eight lowest seasons on record for average power-play opportunities are all from 2014-15 to 2021-22.
Theory: 'Alternative' goal scoring is up
We know the majority of goals are going to come at even strength and on the power play. But what about other offensive sources?
Have more special teams goals overall influenced goal-scoring figures? Those numbers haven't changed much this season compared to 2019-20. Over 70 games in 2021-22, each club averaged .688 special teams goals per team per game (per NHL Stats & Info research). In that same stretch during the 2019-20 season, it was .685 special teams goals per team per game.
So what we're seeing this season in terms of output isn't overwhelmingly skewed by special teams play.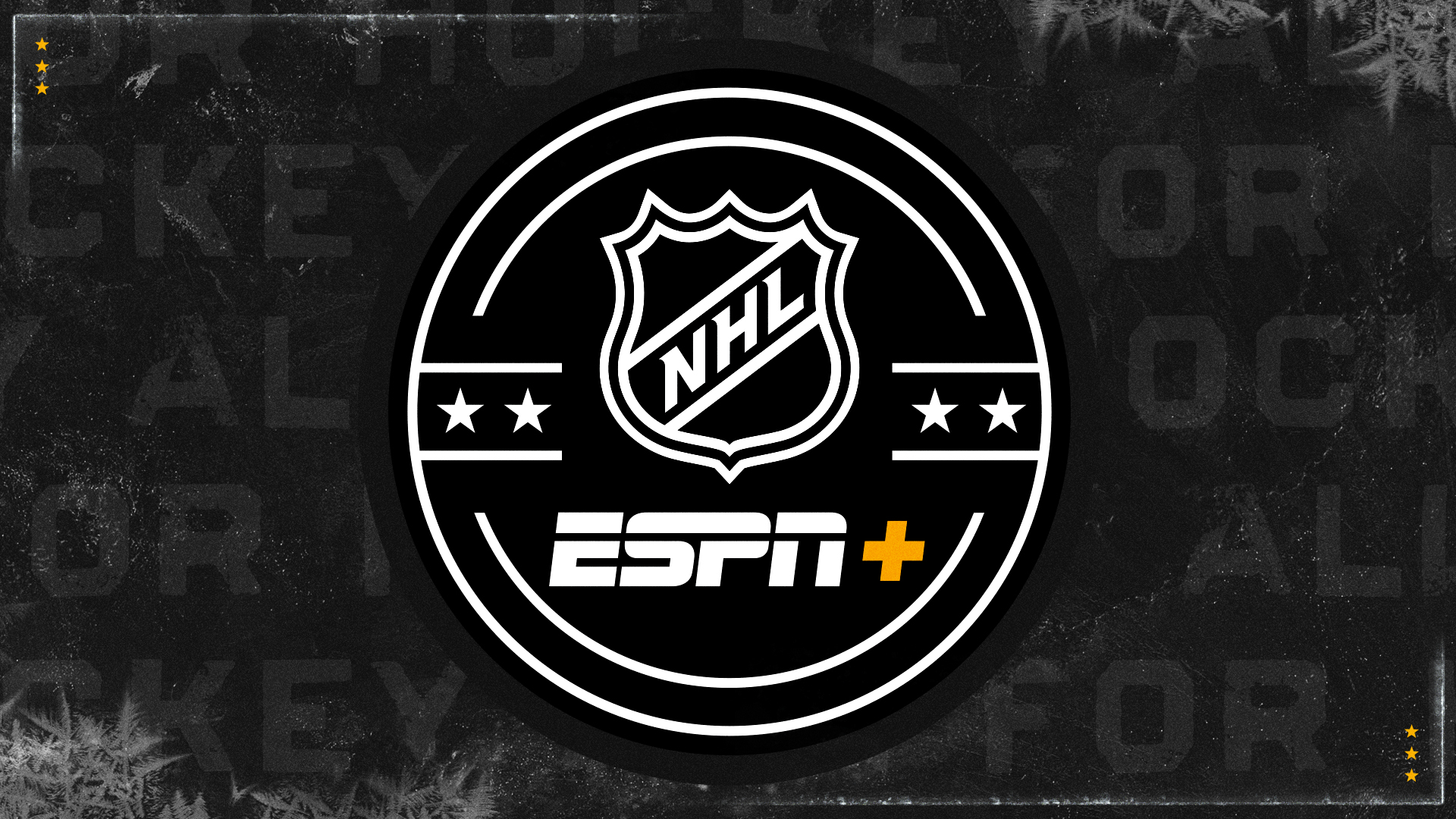 This season will include 103 exclusive regular-season games across ESPN, ESPN+, Hulu and ABC, and more than 1,000 out-of-market games will be available on ESPN+.
• How to watch
• Subscribe to ESPN+
• Stream the NHL on ESPN
Now, what about empty-net goals? Those have gone up.
At the 70-game mark in 2021-22, there were 422 empty-net goals scored (or 0.18 ENG per team per game). At the time the 2019-20 season paused, only 332 empty-netters had been scored (or 0.15 ENG per team per game).
According to data from Stathletes, goalies are being pulled sooner this season than they were previously. Through April 6, the average goalie pull in a one-goal game came with 1 minute, 3 seconds to play (compared to 1:00 in 2019-20) and 1:46 in a two-goal game (compared to 1:26 in 2019-20).
What about goals scored in the 3-on-3 overtime? Through 168 overtime games, there have been 149 goals scored. That's the highest percentage of overtimes ending with a goal (88%) since the format was adopted in 2015-16. The league average in the previous six seasons was 83%. That said, the 2017-18 season still has the most overtime goals scored (166).
Theory: Thanks to rule changes, offense was already trending up
The NHL hasn't made many dramatic rule changes in the past decade to generate more offense, at least not on the level of the "NHL 2.0" reinventions from 2005 that promoted goal scoring. But the little tweaks they have made eventually add up to a game that favors attacking players and regulates what defenders can do to stop them.
In 2017-18, the NHL cracked down on slashing, instructing its officials to call penalties for any slash around the hands — including on the stick — rather than just on the gloves. This season brought a new focus on cracking down on cross-checking in the offensive zone.
"Obviously, it does affect me," Nashville Predators defenseman Roman Josi said before the season. "It's part of your game in the corners, trying to get forwards off pucks. They're big and strong. You have to do something to get them off pucks. You give them a little cross-check in the back."
Roman Josi and other NHL defensemen have had to alter some aspects of their game to align with new points of emphasis by NHL officials. Danny Murphy/Icon Sportswire via Getty Images
These examples, and others involving obstruction, have made the attacking zone a safer and more wide-open space for scorers.
"You saw the big crackdown on cross-checking this year. The front of the net is really hard for defenseman to get players out of without taking a penalty," one veteran NHL defenseman said. "With that comes power plays, which are clicking at an all-time high."
Again, this goal-scoring boom has happened as part of a larger trend of offensive growth in the NHL. The 2021-22 season will mark the fifth time in six seasons that the average goals per team per game has risen season over season. Rule tweaks that make 5-on-5 offensive play easier, with power plays clicking like they are, have contributed. But there are other factors.
Theory: The rich have just gotten richer
One NHL coach framed the league's parity in rather harsh terms.
"There are some teams that are unplayable right now," he said. "There's a discrepancy between the haves and the have-nots that has really grown."
As one analyst said, "Is every team's scoring up, or is it just the rich getting richer and the poor are poorer right now kind of thing?"
To that end, how large are the margins of victory this season and how are they different by conference?
Top teams in the East emerged early and have crowded playoff positions for months. In the West, it has been more wide open for most of the season.
Through 70 games this season, when Eastern Conference teams played one another, there were an average of 3.12 goals scored per team, with an average win differential of 2.36 goals. The same scenario in the West showed an average of 3.03 goals scored per team, with an average win differential of 2.30 goals.
But the reality is that there are some teams that have their eyes on the Stanley Cup and some teams that are content to strip down their rosters, collect draft picks and compete on the cheap. Remember: Teams have taken a massive financial hit in the past two seasons. Ten of the bottom 12 teams in cap space are nonplayoff teams.
Finally, a counter theory: Goal scoring isn't really up that much
The overwhelming perception about this season is that goal scoring is up. Lukan had to issue a rebuttal.
"Scoring is up this year, yes," she said. "But is it significant? Last season, there were 2.89 goals per game. This season, there are 3.08 goals per game. So yes, it's up. But is that a lot? I think you can make the case that over an 82-game season, I think we might be exaggerating the degree to which it's up."
Parise said this season is the continuation of a longer trend.
"I feel like it's been trending this way. The skill level coming into the league is so different. These guys are great players, great skaters, and they step in right away and make an impact. There's just more emphasis on scoring," he said.
"Players are better. I don't mean that as any disrespect, but players as a whole are better. The group that came in seven, eight years ago are now in their prime and taking over. You have so many guys that have the ability to get 100 points."
That being said, why does it feel like scoring is on the rise?
The answer: At least some — or all — of those above theories have combined to get us where we are.
Source: ESPN NHL