With less than two weeks left in the regular season, teams are still jockeying for playoff spots, players are padding award résumés and the pressure is ratcheted up.
We've gathered our panel of experts to break down all the big topics ahead of the upcoming week, including if the Los Angeles Kings can hold on to a playoff spot, and who would have the edge in a postseason matchup between the Toronto Maple Leafs and the Tampa Bay Lightning.
1. Do you think the Kings can hold on to a playoff spot?
Arda Ocal: I think so. The Kings face all non-playoff teams the rest of the way, and heading into the week's action they are still three points ahead of Vegas for the third spot in the Pacific (though the Golden Knights have one game in hand). The Golden Knights have three matchups left with teams currently in playoff spots, including one with the Dallas Stars, whom they are battling for a wild-card spot, so on paper that's tougher sledding. Honestly, I'm just loving the chaos that could unfold right up to the final day of the regular season.
4dGreg Wyshynski
3dKristen Shilton
1 Related
Kristen Shilton: It's been an ugly few weeks for Los Angeles, punctuated by a demoralizing 9-3 loss to Colorado last week. However, the Kings rebounded with a big win over the Blue Jackets on Sunday and still control their own fate. The margin for error is minuscule, but L.A. is not yet beholden to another team's results in order to make the postseason. Vegas had a bad loss of its own and looked downright defeated in Saturday's 4-0 defeat in Edmonton. If it all comes down to whether the Kings can stay far enough ahead of Vegas to hold on to third place in the Pacific, then I think they can get there.
Greg Wyshynski: The Kings' win over the Columbus Blue Jackets on Saturday night can be viewed in two ways. It was another uneven effort from a team that had lost four of five games coming in. That said, the Kings secured two points against a non-playoff opponent in a game in which they didn't always have their fastball. Their last five games are all against non-playoff teams, against whom they're 6-3-2 on the season. If they get the same points percentage out of their last five against them, they pull six points, effectively reducing the Golden Knights' tragic number to three points they don't gain in their last six games. It's the Kings' playoff spot to lose, and the numbers indicate they won't. (Also, it would very much be like the Hockey Gods to deprive us of the McDavid vs. Eichel playoff showdown that would be Edmonton vs. Vegas.)
2. Toronto Maple Leafs vs. Tampa Bay Lightning (Thursday, 8 p.m. ESPN) could be a preview of a first-round playoff matchup. Which team would you give the edge in that series?
Ocal: I'd give the edge to Toronto. The Leafs have a chip on their shoulder and a lot more to prove in the postseason. It's been another year of hearing about how they "haven't won a Cup since 1967" and "haven't won a playoff series since 2004."
How tired will the Lightning be and how much of that will factor into the playoffs this season? Will the Leafs get Stanley Cup-caliber goaltending from Jack Campbell and Erik Kallgren?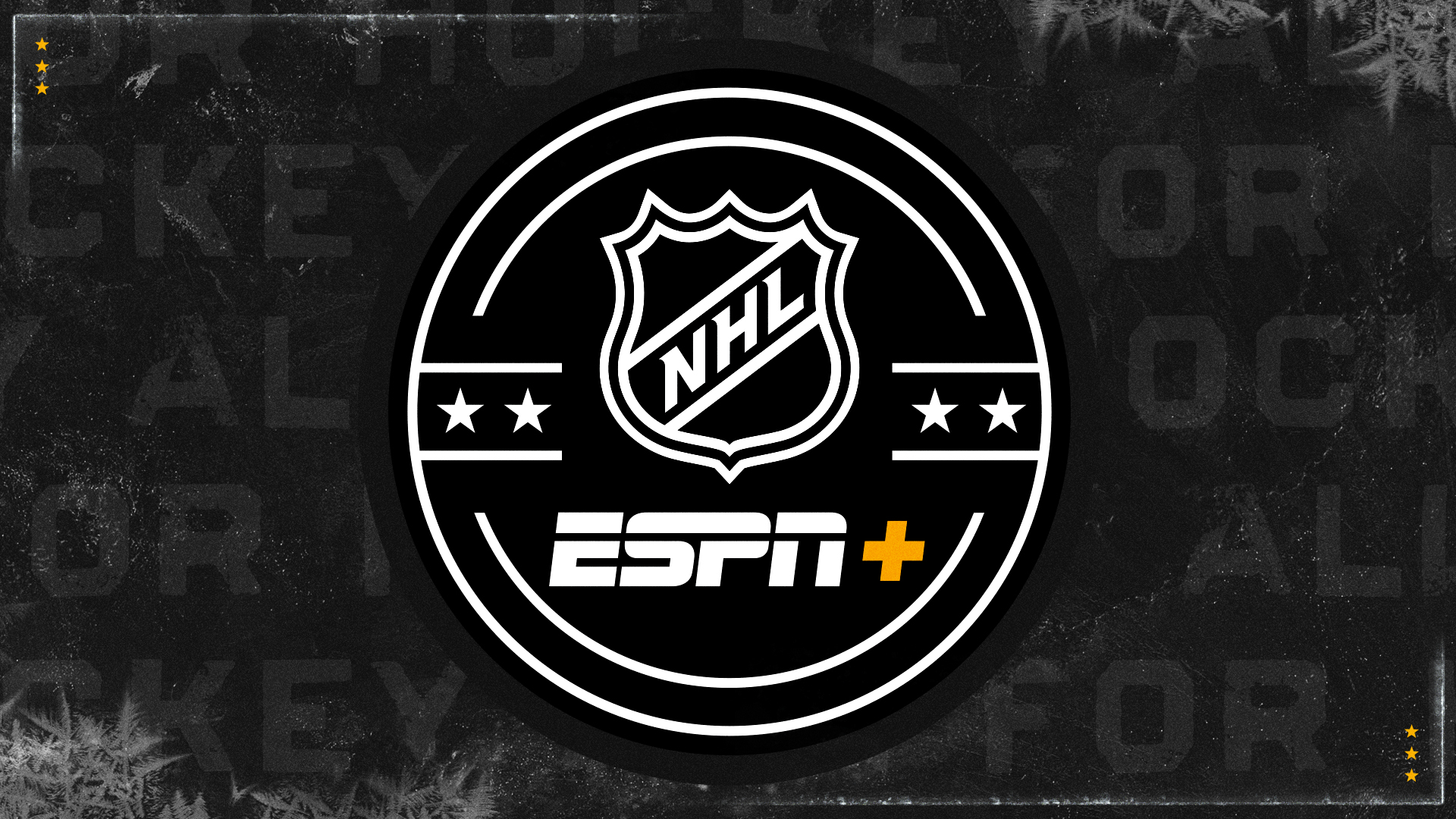 This season will include 103 exclusive regular-season games across ESPN, ESPN+, Hulu and ABC, and more than 1,000 out-of-market games will be available on ESPN+.
• How to watch
• Subscribe to ESPN+
• Stream the NHL on ESPN
It would be an incredible first-round series, and there are many scenarios in the East in which really good teams will fall out in the first round.
Shilton: Well, if we're going off recent success (or lack thereof) in the playoffs then Tampa has a clear advantage. But, based on where both teams are at right now? That's a little juicier. The Lightning are a .500 team in April. They've lost to several good teams, including Toronto. Is that a sign that fatigue is finally setting in for a club that's played a lot more hockey than anyone else en route to their back-to-back championships? Could be.
Toronto has scoring machine Auston Matthews at the top of his game, with Mitch Marner riding shotgun. But Tampa boasts one of the NHL's most elite, game-changing goaltenders in Andrei Vasilevskiy. The Leafs experienced Carey Price stealing wins and outdueling Jack Campbell in the first round last season. This is a new year, though, and given how Tampa and Toronto have played of late I'd bet on the Leafs to win a seven-game series.
Wyshynski: Logically, the Maple Leafs win this series. They've been the better team lately. Matthews has feasted on the Lightning to the tune of seven points in three games, facing Vasilevskiy in all three. They're starving for playoff success, playing against a team whose motivation this season is akin to asking for a second slice of cake for dessert. But my concern for Toronto is the Stanley Cup playoffs switch that gets flipped at the end of the regular season. The one that has made the Leafs quiver at the first sign of adversity. The one that — theoretically — turns the Lightning into the efficient postseason slayers who have won eight straight playoff rounds. Tampa Bay has spent 2022 waiting for the playoffs. Unfortunately for Toronto, the chance to eliminate the Leafs in the first round is going to awaken a sleeping giant.
3. Which currently eliminated team needs to win the draft lottery the most?
Ocal: Arizona. The Coyotes will have a spotlight on them next season, playing at ASU's 5,000-seat arena. I've asked many current and former NHL players, and a pretty strong and common sentiment among the majority of them is that they wouldn't want to play in conditions like that if they had the choice. Personally, I think it will create a cool vibe, but once the honeymoon phase wears off, despite it being a temporary setup, it's probably not an ideal situation. But for a player who's entering the league, everything is new, it's still "the show" and having a fresh No. 1 overall pick on the team could take attention away from the crowds of 3,500 (or whatever the number will be).
Shilton: I'll go with the Seattle Kraken. It feels like Seattle faded into the background this season. The recent addition of Matty Beniers has been a plus (did you see him showing out against New Jersey over the weekend?), particularly after GM Ron Francis traded for ample draft picks at the deadline to build for the future. The Kraken could just use more "wow" factors, more tangible things to be excited about with this team going forward that shine a positive light on what's ahead. Sure, Francis has other first-round picks to wield in this upcoming draft as well, but there is just something special about getting that No. 1 overall pick.
Wyshynski: We're all obsessed with streaks and droughts in the NHL. Here's one: The Detroit Red Wings haven't had a first overall pick since 1986, when they selected Joe Murphy from Michigan State. For context, GM Steve Yzerman was 21 years old at the time. Two decades of postseason success and some unfortunate lottery luck in the recent lean years have kept them from picking first overall since then. In fact, the last time they selected a player in the top three was Keith Primeau in 1990! So let's give Stevie Y another foundational piece to go with Lucas Raymond, Moritz Seider and Simon Edvinsson in his effort to return the Red Wings to prominence.
4. What's a lingering question you'd like to see answered this week?
Ocal: It might not be answered this week, but I'm watching which way the Hart Trophy discussion sways. Does Roman Josi make a push with another monster showing (XXXXXXXXX – needs updating tonight)? Does Auston Matthews go on a goal-scoring tear and crush 60? Maybe 65? Dare I say 70? Does Jonathan Huberdeau throw a bunch of apples and surpass Connor McDavid in points and stay there? Does Igor Shesterkin get a couple more shutouts and bolster his save percentage?
Speaking of Shesterkin, maybe it's time to remove the "most valuable to his team" part of the Hart Trophy definition. Because by that exact definition, Shesterkin is the clear and obvious choice. But I do agree that the other players mentioned (and also Connor McDavid and Leon Draisaitl) are more deserving of an outright "MVP" distinction because of their overall value. But it's almost a hockey rite of passage to keep debating this exact thing for years and years, so maybe keeping it in there is more fun.
Shilton: Is there truly cause for concern with some of the NHL's perennial contenders — namely the Pittsburgh Penguins and Boston Bruins? Both clubs clinched playoff berths recently, but the response was strangely somber, like "they made it, but how far can either team realistically advance?" Aging cores on both benches. Young goalies carrying the load. And a tough first-round matchup ahead no matter how the standings shake out. Pittsburgh and Boston played each other on Saturday, with the Bruins winning 2-1 — and will meet again Thursday this week. I'll be watching to see how that game trends, and whether either team starts showing more consistency as the playoffs approach.
Wyshynski: Who avoids the Colorado Avalanche in the first round? The Nashville Predators and Dallas Stars both have 91 points in 75 games, but the Preds have the advantage in the tiebreaker of regulation and overtime wins (41 to 39). The Avalanche are a buzz saw right now, winning nine in a row and dominating teams offensively. The Calgary Flames are no pushover. They're also not the Avalanche.
Dallas hits the road for a Western Canada trip to Vancouver, Edmonton and Calgary, before hosting Seattle. The Predators have only two games this week after Sunday's tilt against the Blues: the Flames at home on Tuesday and then the Lightning on the road next Saturday. They'll have four games in the last week of the season: Minnesota and Calgary at home, the Avalanche and Coyotes back-to-back on the road. Money Puck gives the Stars a 57.7% chance of finishing in the first wild card and dodging the Avs for now. All of this is contingent on these teams keeping the Golden Knights from snagging one of their wild-card spots, of course.
Source: ESPN NHL