With less than three weeks left in the regular season, teams are jockeying for playoff spots, players are chasing milestones and the pressure is ratcheted up.
We've gathered our panel of experts to break down all the big topics ahead of the upcoming week, including their take on the Dallas Stars, who are in a tight race for a playoff spot and have key matchups with the Tampa Bay Lightning and Minnesota Wild
1. Who should the Florida Panthers be hoping to face in the first round?
Victoria Matiash: If the Pittsburgh Penguins continue to struggle as they have since March 23, the Panthers should hope Crosby and Co. fall to the second wild card position. Before Sunday's win over Nashville, Pittsburgh had lost four straight and seven of its past nine games. Tristan Jarry — pretty great most of the season — has allowed 24 goals in his past seven contests. And Florida is 2-0-1 against the Pens this season, suffering their only loss in a November shootout. As it stands today, this series should be Panthers fans' most desired match-up.
Arda Ocal: I don't know if the Panthers are hoping for it, but I would love nothing more than to see another battle of Florida with the Tampa Bay Lightning. Last year's series was an all-time classic, and I love the in-state rivalry that is boiling over. Give me the Bolts and Cats. I also love the chaos that would come with one of those Stanley Cup-contending teams not making it past the first round, which can be said about a lot of teams in the East. When we spoke with Jon Cooper on The Drop a month or so ago, he talked about how great he thought this rivalry was and how entertaining the games are. Hockey fans would certainly agree.
3dGreg Wyshynski
4dGreg Wyshynski
3dKristen Shilton
2 Related
Kristen Shilton: From Florida's perspective, their most favorable matchup would probably be the Washington Capitals. The Panthers have had some well-documented struggles lately keeping pucks out of their net and the Capitals aren't as dangerous offensively compared to Toronto or Tampa. Washington netminders Vitek Vanecek and Ilya Samsonov wouldn't be as intimidating as, say, Andrei Vasilevskiy. In a pinch, the Panthers would have a better chance of out-scoring their mistakes (or mounting another ridiculous comeback) against the Capitals than most other potential opponents.
Greg Wyshynski: Sizzling hot take, but I would want to play the team that hasn't gotten out of the first round since 2003, is facing incalculable pressure to succeed and whose local media plans a parade after every winning streak and calls for the team to be dismantled after every losing streak. I'm not saying playing the Toronto Maple Leafs is the most optimal matchup from a statistical standpoint — the Capitals are, analytically, the weakest defensive team out of Florida's first-round possibilities. But the Leafs are also the opponent with the least proof of concept and the one most likely to engage in the kind of offensive showdown the Panthers crave, like that 7-6 win over the Leafs last week.
2. Which potential wild-card team could win at least one round?
Matiash: The Lightning are one point ahead of the Bruins in third in the Atlantic right now, but they would be my pick if they end up in a wild-card spot. After winning two straight Cups, they might end up too gassed to make it three in a row, but surviving a round or two? Sure. This team knows how to win in the postseason and, as 80's cartoon icon G.I. Joe continually reminded us, knowing is half the battle.
Ocal: Definitely the defending champs, even though their position might change on any given day. Another run at the Cup and a three-peat is absolutely not out of the question. That just speaks to the number of quality of teams in the East. There will be some very disappointed teams bowing out after the first round (this was not a direct joke about the Leafs).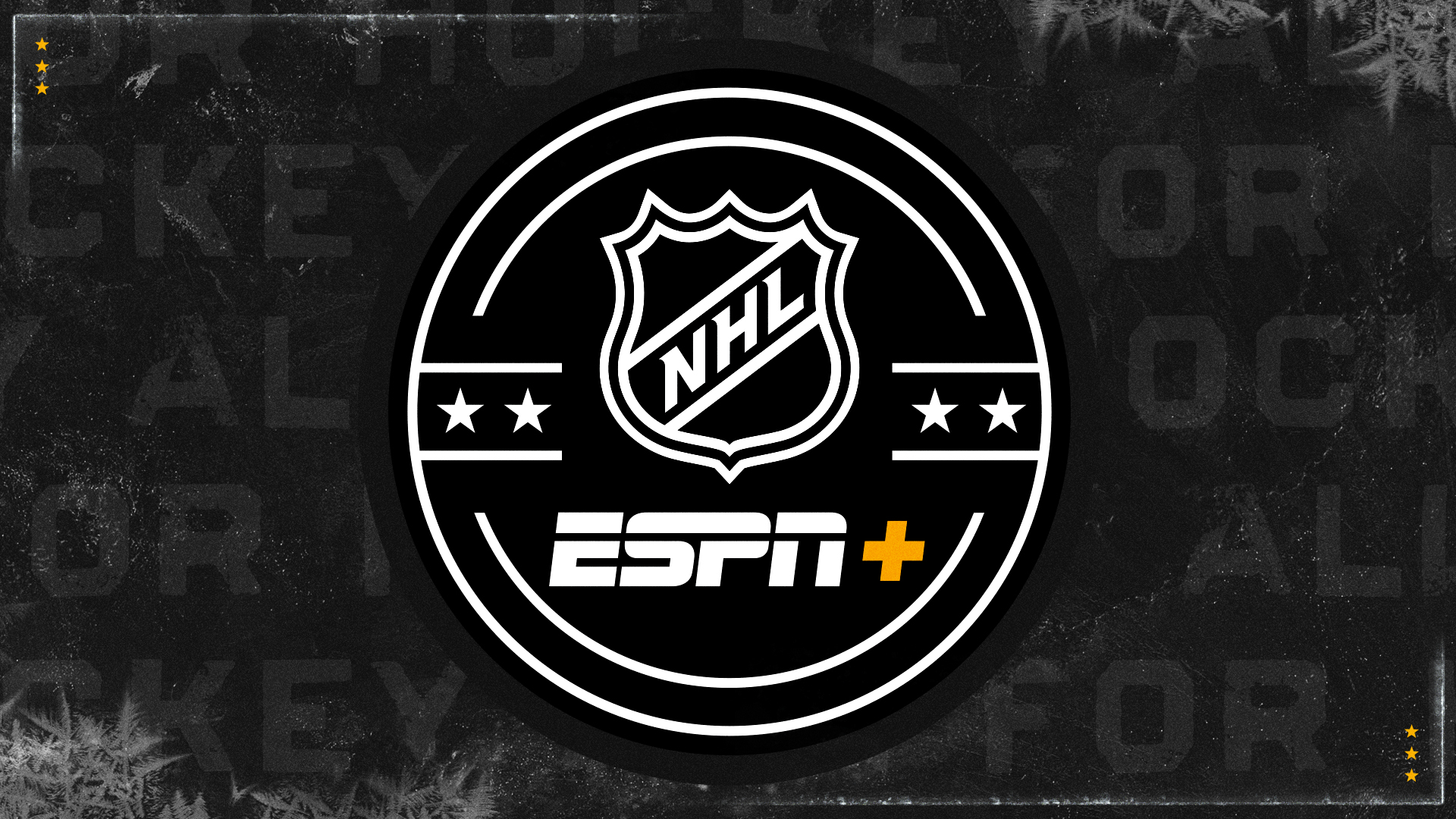 This season will include 103 exclusive regular-season games across ESPN, ESPN+, Hulu and ABC, and more than 1,000 out-of-market games will be available on ESPN+.
• How to watch
• Subscribe to ESPN+
• Stream the NHL on ESPN
Shilton: Should the Vegas Golden Knights somehow push their way into a wild-card spot, they'd have my vote. Think about what the team has already overcome — injuries, illness, salary cap drama! If Vegas can persevere and get healthy, I'd bet they can win a round. In the East, either Tampa or the Boston Bruins could undoubtedly go from wild card to first-round winner. That's what teams with their pedigree are capable of. The nucleus of both clubs is fairly intact, and they just know how to get the job done in the playoffs.
Wyshynski: The Boston Bruins have won at least one playoff series in every full season that Bruce Cassidy has coached the team. If they end up in the wild card and draw the Carolina Hurricanes, they'll be facing a team that Boston has eliminated twice (2019, 2020) during those runs. The Bruins are the best 5-on-5 defensive team in the NHL this season per expected goals against. They have two of the top 15 players in playoff points per game over the last five postseasons in David Pastrnak (1.08) and Brad Marchand (1.03). If they're healthy, I wouldn't want to play them in the opening round.
3. Will the Dallas Stars (on ESPN Tuesday and Thursday) make the cut in the West and if so can they make any noise in the playoffs?
Matiash: Nope. But this view rides in tandem with my stubborn opinion that the Vegas Golden Knights will somehow manage to muscle their battered selves into the postseason. If Vegas manages to overcome their current mathematical disadvantage in the standings, as I choose to believe they will, Dallas is probably the team they beat out. Also, the Stars looked really lousy against the Devils over the weekend. Demoralizingly lousy.
Ocal: The race for the final wild-card spot in the Western Conference continues to be tight. You could absolutely see it stretching until the very last day of the season on April 29. The Dallas Stars are in action that night, the Nashville Predators play the night before that and the Knights wrap up their season on April 27. The Stars have a two-point edge and one game in hand on Vegas, so the odds are in their favor. They have an up-and-down schedule in terms of toughness, including a possible playoff deciding matchup against the Golden Knights on April 26.
Shilton: Oh, the Stars. What a wild ride they've been on this season. There are nights where Dallas looks like a true contender, followed by others where they seem totally out of sync. Do I think the Stars can make the playoffs? Yes. Nashville doesn't have much cushion above them and the Stars have an edge on the Knights for a wild-card spot.
Now, if they do end up in the postseason, their chances hinge primarily on one question: Who's in net? If it's Jake Oettinger and/or Braden Holtby, I'm not ruling out Dallas' ability to win a round. If their goalie depth is challenged and the team is relying heavily on Scott Wedgewood, I'm not liking their chances quite so much.
Wyshynski: That loss on Saturday, at home to a shorthanded New Jersey Devils team, was the kind of thing that shakes your faith in the Stars. As coach Rick Bowness said: "If we play like that, we're going home in three weeks. It's as simple as that." But I think they're going to be OK, because they have that game in-hand on the Knights and play seven of their last 10 game at home. But it's not the easiest schedule: nine games in 16 games, including a back-to-back in Edmonton and Calgary. They do have two days rest before that April 26 showdown with Vegas. But if the Golden Knights can get Mark Stone back in their lineup — and it's mathematically possible! — it could be the jolt they need to overcome Dallas. Heading into Saturday's action, the Knights had just a .460 points percentage since Stone went out on Feb. 9.
4. What else are you most looking forward to in the week ahead?
Matiash: Auston Matthews adding to his ever-growing goal total. With four games this week against the Sabres, Capitals, Senators and Islanders, Toronto's scoring machine should break through the 60-goal mark, before reaching 65 by season's end. None of it will matter much to Leafs fans if the team doesn't win a single playoff round (again), but right now, this performance is worth celebrating. And if he hits 68 or 69, we can all settle in for the Toronto outrage directed at the league's two game suspension for costing the star's shot at 70. Fun!
Ocal: Seeing the debuts of some of college hockey players that join their NHL teams. There were 41 NHL draft picks in the Frozen Four this year, a tournament record. For context, last year there were 18. Michigan had seven first-round picks, which is also unprecedented. I'm looking forward to seeing some of these players, like Owen Power, Matthew Knies, Matty Beniers (signed with the Kraken), Kent Johnson, Bobby Brink and more, possibly get some looks with their NHL clubs. Also, where undrafted standouts like Hobey Baker Hat Trick finalists Ben Meyers of Minnesota and Dryden McKay of Minnesota State end up.
Shilton: I've got my eyes peeled on the Western Conference playoff races. There is so little separating each team out there. Some key matchups — like Thursday's game between the Minnesota Wild and Dallas Stars (8 p.m. ET, ESPN) or Saturday between the Wild and St. Louis Blues (3 p.m. ET, ABC) — could become three-point affairs that swing the race one way or the other. We don't always get this level of excitement leading up to playoffs in terms of where clubs will land, so I'm looking forward to what sort of progress is made there over the next week.
Wyshynski: Can the New York Rangers win the Metropolitan Division? They have a showdown with the Carolina Hurricanes at MSG on Tuesday night. The Rangers have played some great hockey since the trade deadline. In fact, they were the NHL's top team in expected goals against from March 21 through Saturday's games. Some of that was due to a friendly schedule, but New York's been trending up after spending most of the season in a team analytics abyss. The question is whether they actually want to win the Metro: Would the Rangers prefer to face Tampa Bay or Boston, or would they rather take on a Pittsburgh Penguins team that they've dominated this season?
Source: ESPN NHL