8:35 AM ET
Edmonton Oilers goaltender Mike Smith is an agent of chaos. He's the most exhilarating player in the 2022 Stanley Cup playoffs, according to Edmonton-area cardiologists.
His teammate, Connor McDavid, is the playoffs' most exciting and entertaining player. To watch him play is to watch poetry in motion. To watch Smith play is to watch the embodiment of a Reddit comment, where every third word is capitalized and misspelled.
In "The Matrix," savior proxy Neo and his nemesis Agent Smith existed as the result of the machines' equations trying to balance themselves. In essence, the Oilers' Smith balances McJesus' algorithm. Hockey needs Smith's struggles with the basic laws of gravity to revel in how McDavid defies them. Hockey needs Smith surrendering goals as an enticement for McDavid to score more of them.
Yet hockey needs those few timely, undeniably clutch saves from Smith to deliver victory to the Oilers, to ensure that McDavid's ethereal performances aren't wasted.
"The word that's used most often by the Oilers is 'battle,'" said Allan "Lowetide" Mitchell, a blogger turned radio host in Edmonton. "He's never completely out of a play. But there are times when he's never completely in a play, either."
Smith is 40 years old and in his 16th NHL season. His long hair and scraggly playoff beard make him look like a 1990s alt-rocker on a 2022 reunion tour. There's a gangly weariness to his comportment, which is to say that he carries himself like someone who has seen nearly 21,000 shots at his goal between the regular season and the playoffs in his career. His goaltending style is less technical refinement than "by any means necessary to save pucks."
"He plays intensely deep in his net and comes way, way out to play the puck," said Cat Silverman, a goaltending analyst who covered Smith as a journalist during his time with the Arizona Coyotes. "When he's feeling it, he's unstoppable, because he has such a command. So few other goalies can replicate it. But if he's off by just a little bit, he looks like he's a hot mess."
When the Oilers signed Smith in July 2019 (after his stint with the rival Calgary Flames), some Edmonton fans and media asked Silverman for her assessment of his game.
"I said, 'You guys are going to love him half the time, and then the other half of the time you're going to wonder why your team signed him,'" she recalled.
2hKristen Shilton
23hKristen Shilton and Greg Wyshynski
2dKristen Shilton
2 Related
This Oilers playoff run is an encapsulation of that. Analytically, Smith is the best goaltender still competing in the postseason, with the highest goals saved above expected per 60 minutes (1.01) of any netminder. His traditional stats have him right there with Tampa Bay Lightning star Andrei Vasilevskiy in save percentage (.932 for Vasilevskiy, .931 for Smith). In the first round, Smith became the oldest goalie in NHL history to record a shutout in his first Game 7, when the Oilers' closed out the Los Angeles Kings 2-0.
Yet for all of that statistical validation of his playoff success, there are still moments that make one wince. Giving up five goals in a loss to the Kings. Getting pulled after just six minutes in Game 1 against Calgary.
"It's like that episode of 'The Simpsons' where Homer is having a heart attack, but not really, then having a heart attack, but not really," Mitchell said.
The leading catalyst for cardiac episodes in the Battle of Alberta occurred in Game 4, when Smith surrendered one of the worst goals in Stanley Cup playoff history.
While short-handed, Flames defenseman Rasmus Andersson flung the puck from just above his defensive zone faceoff circle. It sailed down ice and inexplicably past Smith into the Edmonton net, completing a Flames comeback and tying the game 3-3 at 10:56 of the third period.
Sometimes Smith looks in complete control of his surroundings. Other times, not so much. Andy Devlin/NHLI via Getty Images
As Calgary celebrated down the ice, Smith appeared to make the "C'mon!" motion to … someone? Something? It wasn't clear, but Mitchell thought it might have been the arena lighting.
"He lets the puck in and it looked like he was saying, 'What the hell? Give me a chance to see it!'" he said. "We could have been talking about that goal for 100 years if Ryan Nugent-Hopkins doesn't score that [next] goal."
The Oilers center saved Smith from a pit of despair with his winning goal just under six minutes later.
"I can laugh now, right?" Smith asked reporters after the game. "I mean, I don't think there's been a time in my career where I lost the puck and had no idea where it went. Talking to some guys after, I wasn't the only one who didn't know where it was, either."
Silverman couldn't believe her eyes when she saw the Andersson goal, nor her ears when she heard Smith's comments.
"He said he couldn't think of a single time when he lost the puck and didn't know where it is. I mean, the man scored on himself with the puck in his pants. So I don't know how he can say that," she said.
[embedded content]
"That is Mike Smith right there. He'll make some incredible saves for you, but he operates in his own state of reality, which means giving up a goal like he did last night."
There was a goalie named Evgeni Nabokov who played 10 seasons for the San Jose Sharks during the early aughts. The rap on him was that he'd make every save the Sharks expected him to make during the playoffs, but then would give up a goal at the absolute worst time to cost them a series.
I'd suggest Smith is just the opposite: He doesn't always make the saves one expects him to make routinely, but then makes those exceptional stops when the team needs them the most. Just when you count him out, he wins the day.
"I believe in math, so none of this is probably true, but I almost think that he thrives on chaos," Mitchell said.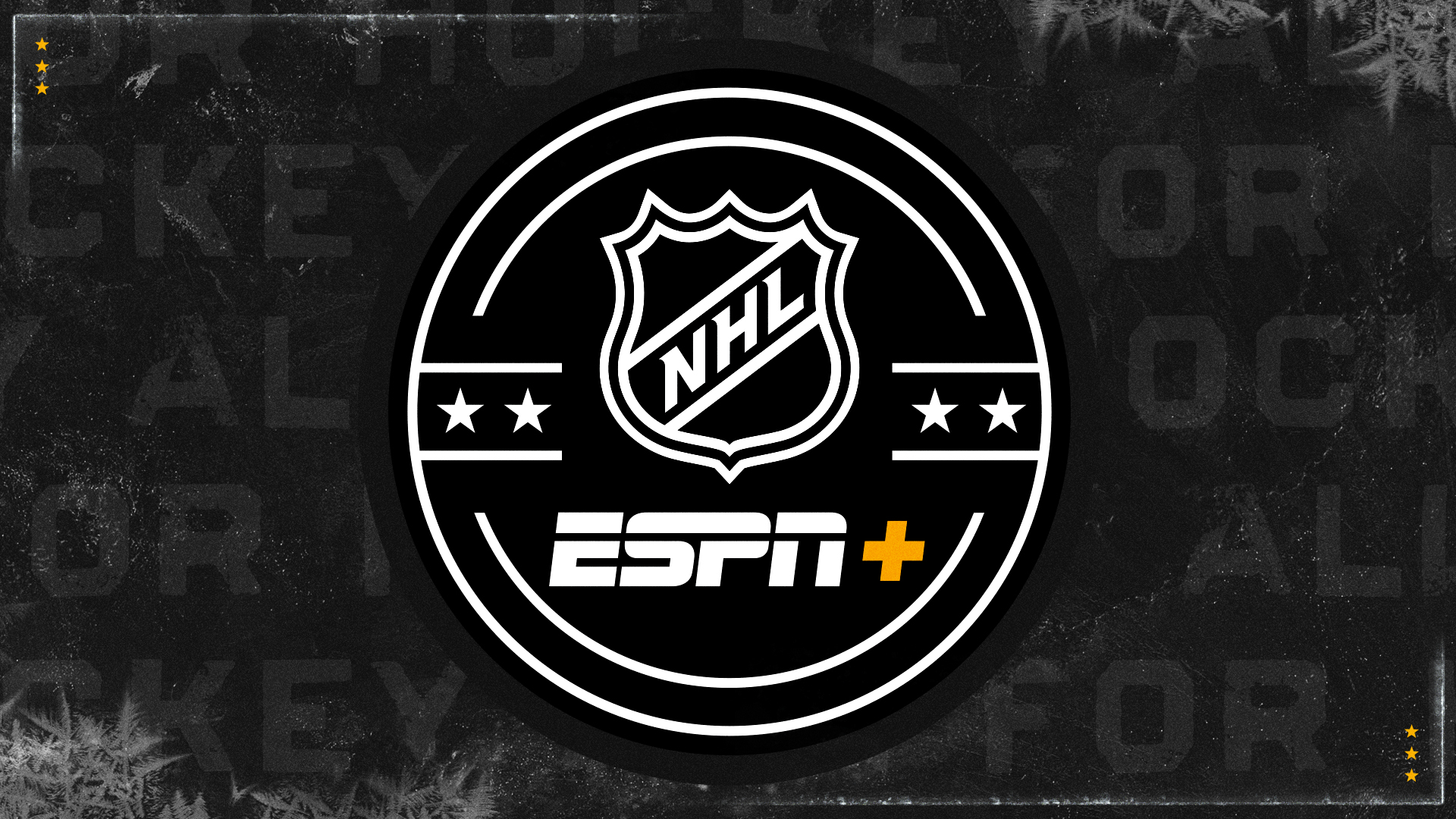 ESPN and ESPN2 will be broadcasting first- and second-round games, with one conference finals series on ESPN and the Stanley Cup Final on ABC.
• How to watch
• Subscribe to ESPN+
• Stream the NHL on ESPN
Maybe the Oilers do as well. Maybe knowing that there's a sign somewhere on the boards that reads "[BLANK] SHOT ATTEMPTS SINCE THE LAST MIKE SMITH GAFFE" inspires them to score as often as possible. Just look at Game 4.
"We had to keep pushing. Stuff like that happens. Bounces happen. There's no quit in our game," Nugent-Hopkins said.
"They could have packed it in after they scored that long goal on me. We just showed resilience," Smith said. "We found a way to win a game. In the playoffs, that's what you have to do."
Edmonton fans have had a complicated relationship with Smith. For two years, Mitchell had argued that the Oilers should have upgraded the position in the offseason. They tried. It has been documented that the Oilers tried to get Darcy Kuemper, currently starting for the Colorado Avalanche, and Jacob Markstrom, currently being outplayed by Smith in the Battle of Alberta.
(My favorite postseason theory: Smith and Markstrom both touched an enchanted idol at the same time and body-swapped, "Freaky Friday" style, before the series. Look at that goal Markstrom surrendered at the start of Game 4. That's a Mike Smith special!)
Smith started to turn the tide with fans in April, when he went 9-0-0 with a .951 save percentage and ensured that Edmonton would make the playoff cut. That love grew in the Battle of Alberta after Smith was run into by Milan Lucic in Game 3, left the ice and then returned from the locker room.
Oilers fans exploded when Smith returned to the game following a collision with Milan Lucic that sent him to the concussion testing room. Andy Devlin/NHLI via Getty Images
"Every Oilers coach and [GM] Ken Holland have been on his side. They've been very loyal to him. It hasn't always been like that for the fans. But when he got hit from behind by Lucic and he came out to this roar from the fans … it was loud," Mitchell said. "It's almost like this whole crazy trip is going to have him come back next year as the crowned king."
That's perhaps the most chaotic part of the Mike Smith story: This frequent pariah could actually be welcomed back by the Oilers for his 17th NHL season.
"The thing with Holland is that he likes old goalies. Mike Smith is practically midcareer for Holland. I could see him signing him again," Mitchell said with a laugh. "If they get through this series, he'll pass into legend. He won't be Grant Fuhr or Bill Ranford or even Andy Moog. He'll be [2006 playoff hero] Dwayne Roloson. There's a story to tell."
Back in the Edmonton crease next postseason, at 41 years old?
Let chaos reign.
Jersey Foul of the week
From Madison Square Garden:
Folks, this jersey foul is coming with a trigger warning pic.twitter.com/C1kXSfG38k
— Eric (@EricRoit) May 24, 2022
Medical science tells us that a Petr Mrazek jersey can't be successfully grafted onto a Henrik Lundqvist jersey, but here we are. The FrankenJersey is one Foul. The inability to pick a lane in a playoff series between these two teams is another.
Video of the week
"Everybody else in the penalty box" ? pic.twitter.com/3J5dOGIGjl
— B/R Open Ice (@BR_OpenIce) May 23, 2022
I owe my sports fandom to my dad. One of his favorite highlights ever wasn't an actual play, but rather the aftermath of one.
It was in 1986, in a game between the New York Jets and the Buffalo Bills. After a melee that saw Jets defensive tackle Marty Lyons deliver a few punches to Bills quarterback Jim Kelly on the bottom of a pile, ">referee Ben Dreith memorably announced to the crowd: "After he tackled the quarterback, he was giving him the business down there."
Just an incredible ab-lib. It's great when referees do that. Especially in hockey.
In Game 3 between the Calgary Flames and Edmonton Oilers, referee François St-Laurent had his own moment of glorious improv. He announced a five-minute major on Milan Lucic for charging, he looked at the other six players in the penalty box and said: "Everybody else sitting in the penalty box gets two minutes for roughing."
NHL playoff games can be pretty long. Better to just cut to the chase.
Winners and losers of the week
Winner: Nathan MacKinnon
MacKinnon goes coast to coast for the hat trick and a ridiculous goal pic.twitter.com/5i8JnBx4W3
— CJ Fogler AKA Perc70 #BlackLivesMatter (@cjzero) May 26, 2022
Watching a star player exert their will on a game or in a series is a rare treat. We've seen McDavid do it for two rounds in Edmonton. In Game 5 for the Avalanche, we saw MacKinnon do it, with a four-point game and a hat trick that was completed by this end-to-end instant classic goal. The speed. The power. The undressing of Nick Leddy. The finish.
It was everything MacKinnon is, captured in a single moment — including the fact that it happened late in the third period in a tie game to give the Avalanche the vict … wait a second …
Loser: Anti-climax
MacKinnon's exclamation point was actually a comma, as the Blues scored with 56 seconds left in Game 5 and then again in overtime to ruin Colorado's moment and probably just delay the inevitable. But full marks to St. Louis: Being on that bench, watching the hats hit the ice after the MacKinnon goal and then still finding something in the tank to tie and win the game, rather than packing up the tents? That's impressive.
Winner: Carolina at home
Heading into Thursday night's game against the New York Rangers, the Hurricanes are 6-0 with a plus-15 goal differential in Raleigh, as their defense has limited opponents to 1.17 goals per game.
Loser: Carolina on the road
Heading into Game 6 on Saturday in New York, the Hurricanes are 0-5 with a minus-13 goal differential on the road, as their defense has gifted opponents 4.20 per game.
At home, they're the Hurricanes. On the road, they're the 1982-83 Hartford Whalers. It's ridiculous.
Winner: Nazem Kadri
As Colorado defenseman Erik Johnson said, "To go through all that crap the last couple of days, no person should have to go through that."
Kadri went through it — the racist comments, the threats of violence — as he has gone through it his entire NHL career. To respond with a hat trick in Game 4 was exceptional. To respond by stressing that it's not all St. Louis fans that were treating him that way after Jordan Binnington's injury was exemplary. When I spoke to Kadri earlier this year, he touted this maturity and desire to be a more disciplined person under the pressure of the playoffs. He walked the walk this week, keeping his focus despite the unconscionable garbage surrounding him.
Loser: Craig Berube
I have no problem if the Blues, to a man, are ticked off at Kadri for what he has done to that team in the past. But I felt — as did the Department of Player Safety — that it was glaringly obvious what happened to Binnington was an accidental part of the game, and not Kadri attempting to injure the guy.
For Berube to insinuate something more nefarious about Kadri no doubt turned up the heat from St. Louis fans on the Colorado player. And while Berube finally got around to decrying the racist comments and threats that were sent Kadri's way, initially offering a "no comment" is antithetical to how the hockey world needs to rally together to eradicate racism from the game, on and off the ice. But again, at least Berube got there eventually.
Winner: Andrei Vasilevskiy
If coffee is for closers, Vasilevskiy might be overcaffeinated by now. In the Tampa Bay Lightning's series-clinching games in which he has played over the past three postseasons, the goaltender now has a 0.77 goals-against average, a .974 save percentage and six (!) shutouts.
As teammate Alex Killorn said: "It's pretty cool to play with a player that I think will go down as one of the best goalies that's ever played the game. That's how you kind of gauge players: how they perform in big-time games. He's been nothing but tremendous in these games."
Loser: Florida Panthers' offense
The goal-scoring in the playoffs remains consistent with the goal-scoring we saw in the regular season, which is to say there's a lot of it. Well, at least for everyone not named the Florida Panthers.
Florida averaged 2.3 goals per game in the playoffs, down from 4.11 goals per game in the regular season, which was the highest for any team since the 1995-96 season. Their power play went from fifth in the NHL to 1-for-31 in the playoffs.
So what now? Change the coach? Bring in some muckers who can score ugly postseason goals? Or will Florida have one of those philosophical crises like the "Young Guns" Washington Capitals did, when their regular-season mojo didn't translate to the playoffs, and they started wondering whether it's the way they play that was the problem? Hopefully not, on that last one. Stay the course!
Puck headlines
From your friends at ESPN
Enjoyed this piece from Kristen Shilton on McDavid leveling up.
Source: ESPN NHL