The Barcelona Open and the Serbia Open continue on Tuesday on the clay and Sean Calvert is backing two players with home advantage on day two…
We were unlucky with our wagers on Monday when one (Arthur Rinderknech) withdrew and the other (Adrian Mannarino) was beaten from 1.3130/100 in-play having been priced up as a 3.02/1 underdog against Egor Gerasimov.
I still feel that was a value price on Mannarino, with Gerasimov starting the deciding set at 1.845/6, but one poor service game at 4-4 in that decider cost the Frenchman in that one.
Round one completes and the second round begins at the Barcelona Open and the Serbia Open on Tuesday and this is a day to keep a close eye on the weather.
The fine spell of weather is set to abruptly end in Barcelona on Tuesday, with showers expected today and 17mm of rain forecast for Wednesday.
I'm not really feeling like I want to back any of the underdogs in the matches on Pista Rafael Nadal on Tuesday, with all five favourites looking pretty strong, but a couple of the matches on Pista Jan Kodes hold a little more appeal.
Ilya Ivashka beat Pedro Martinez on clay in Marbella this time last year to herald the start of a fine five or six months in which he won his first tour level title and reached the top-50 in the rankings for the first time.
Ivashka was a 3.28 chance that day in Marbella and he's a very similar price today, which is a tempting proposition, but Ivashka has had plenty of injury problems in the last six months or so which puts me off.
He withdrew from four tournaments in a row due to a wrist injury and he looks like he needs matches on the evidence of his defeat to Lorenzo Sonego in Monte-Carlo.
The other one that might be interesting involves the aforementioned Sonego, who faces Elias Ymer in a round two clash that will be the third instalment of their career series and a first since 2018.
The pair are tied at 1-1 at the moment and Ymer, who has had three matches in Barcelona already this week, could quite conceivably frustrate Sonego into mistakes with his solid defence in what will likely be slowish conditions in the drizzle.
Sonego was put away pretty cleanly by the solidity of Laslo Djere last week in Monte-Carlo and while Ymer isn't quite at the level of a Djere on clay he might cause Sonego some problems.
Returning Thiem may struggle against Millman
But the matches at the Serbia Open look more appealing from a value backers' point of view, with several having viable chances at tempting prices on Tuesday.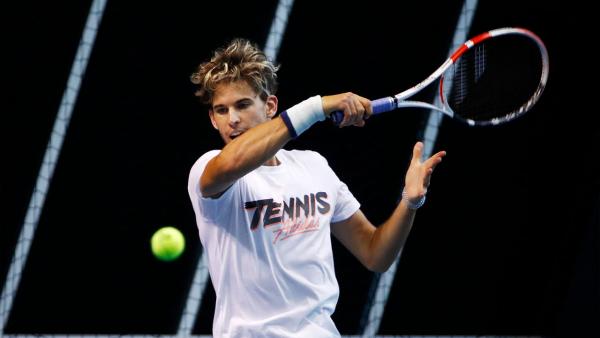 John Millman holds an obvious chance against the returning Dominic Thiem given that the latter hasn't played a competitive match on the main tour since last June and only one match of any sort in the last 10 months or so.
Thiem came back from long-term injury at the Marbella Challenger a few weeks ago and lost in straight sets to Pedro Cachin before contracting Covid and being forced out of Marrakech and Monte-Carlo as a consequence.
So, as well as the likely rustiness, there's also fitness worries to think about with Thiem after his illness, and you'd think that if Millman was somewhere reasonably close to his best then the Aussie can take this.
Thiem's always been a player who needs matches to find his best form and I'd be pretty keen on Millman here had his most recent matches not been pretty tame defeats.
Millman was beaten two and three by Taro Daniel last week in Monte-Carlo qualies and prior to that he was barely even competitive against Daniel Elahi Galan in Miami, so for that reason, it's perhaps not worth the risk on Millman at 2.789/5.
Cachin was priced up as a 6.92 chance in Marbella and I was hoping that Millman would be over 3.02/1 for this one, but he isn't now, so I'll pass.
Highly-motivated Serbians in action in Belgrade
With this being Serbia's only ATP Tour event, the home players should be very motivated and Filip Krajinovic should have his chances against a likely fatigued David Goffin.
Goffin has played 19 sets of clay court tennis between April 6 and 14 and having proven to himself that he can still mix it with some of the best by winning Marrakech he could be forgiven for perhaps putting in a big of half-hearted effort here.
Krajinovic is likely to have been training at the Novak Djokovic Tennis Centre diligently for this and it's easy to conclude that he may well simply want it more than Goffin today.
At his press conference on Sunday, Krajinovic said: "I'm positive that we [the Serbian players] will all do our best because to be able to play tennis in Belgrade is a unique opportunity, especially here where we trained so many times. I played the quarter finals [here] once, as well as one semi final and I would like to take a step further this time, so I plan to prepare the best I can."
I should imagine that preparation would involve hitting with his pal Djokovic on the very courts that he'll face Goffin on this Tuesday, so home advantage could count for a lot here, and Krajinovic has beaten Goffin in two of their four career matches played since 2015.
Goffin's recent good form means he's a little short in price for my liking here and I'm happy to take a point on Krajinovic at 2.4529/20.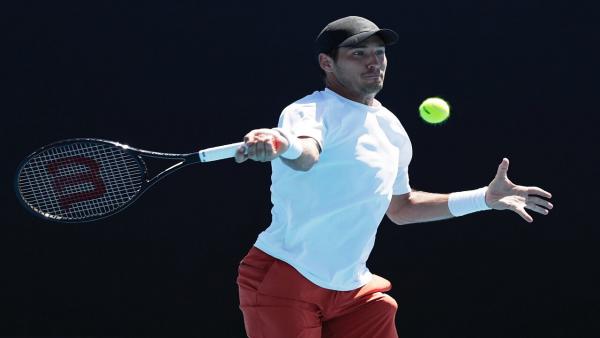 I'm also going to take Krajinovic's compatriot Dusan Lajovic as slight favourite at 1.9420/21 to beat last year's Belgrade semi finalist Taro Daniel, who made the last four in 2021 as a lucky loser.
Lajovic played very well last week in Monte-Carlo in his opening match when he beat Krajinovic and carried that on for the first set-and-a-half against Grigor Dimitrov, who proved too strong in the end, but it was a very good run of form from Dimitrov last week.
Lajovic has won all four of his career meetings against Daniel… and his stats on clay (even after a 7-11 win/loss losing year at main level) are still better than those of Daniel.
Lajovic has won all four of his career meetings against Daniel, who this year has qualified for the main draw, and his stats on clay (even after a 7-11 win/loss losing year at main level) are still better than those of Daniel, whose best results lately have actually come on hard courts.
That's quite the change for a player who was always more likely to be found grinding it out on the clay and was 3-10 win/loss on hard at main level in the last two seasons (2020 and 2021).
Daniel hasn't won a match on clay at main level since Belgrade last year and with a hold/break total of 94 in his last 10 main level clay matches and a service points won/return points won total of 95 he's behind Lajovic (100 and 99 respectively).
Lajovic should also be keen to go well in Belgrade and a point on him at 1.9420/21 looks fair value.