9:00 AM ET
The fields for some NHL awards are narrowing and solidifying as the league heads deeper into its playoff races.
The fields for other NHL awards … not so much.
"I have no clue on the Hart Trophy at this point. I change my mind frequently," lamented one voter we surveyed.
Welcome to the NHL Awards Watch for February. We've polled a selection of Professional Hockey Writers Association voters anonymously to get a sense of where the wind is blowing for the current leaders. You'll see some significant names have fallen out of the top three finalists, while others have moved into awards contention. Some awards are still predictable. Some are a bit more surprising: Trevor Zegras isn't the rookie of the year?
Bear in mind that the PHWA votes for the Hart, Norris, Calder, Selke and Lady Byng; broadcasters vote for the Jack Adams; and general managers handle the Vezina. Also keep in mind the unofficial "you gotta be in it to win it" protocol for the Hart and the Jack Adams.
All stats from Hockey-Reference.com, Natural Stat Trick and Evolving Hockey, and are as of the games of Feb. 13.
Jump ahead:
Ross | Richard | Hart
Norris | Selke | Vezina
Calder | Byng | Adams
Art Ross Trophy (points leader)
Current leader: Leon Draisaitl, Edmonton Oilers, 65 points
Watch out for: Jonathan Huberdeau, Florida Panthers, 64 points
Sleeper: Kirill Kaprizov, Minnesota Wild, 57 points
Maurice "Rocket" Richard Trophy (leading goal scorer)
Current leader: Chris Kreider, New York Rangers, and Leon Draisaitl, Edmonton Oilers, 33 goals
Watch out for: Alex Ovechkin, Washington Capitals, 29 goals
Sleeper: Alex DeBrincat, Chicago Blackhawks, 28 goals
Hart Trophy (MVP)
Leader: Alex Ovechkin, LW, Washington Capitals
Finalists: Jonathan Huberdeau, LW, Florida Panthers; Auston Matthews, C, Toronto Maple Leafs
Ovechkin remains atop the Hart Trophy projections even though the Capitals have hit a bump in the road, going 6-9-2 since the start of 2022. In 15 games this calendar year, Ovechkin has five goals and five assists, for 29 goals and 31 assists on the season. But he's 14 goals better than the next-highest goal scorer on the team and 12 points clear of the next-highest point getter — in both cases Evgeny Kuznetsov, who plays on a line with Ovechkin.
The Capitals have been impacted by injuries, COVID-19 interruptions and inconsistent goaltending. The constant has been Ovechkin, who is seeking his fourth Hart Trophy and his first one since 2013. You can't dismiss that narrative from the voters' consideration of his candidacy.
16hGreg Wyshynski

5dGreg Wyshynski
18hEmily Kaplan
2 Related
But what's more important, narratively: Giving Ovechkin his fourth MVP trophy or giving Auston Matthews his first? Matthews was named atop the same number of ballots as Ovechkin in our survey of voters. As Ovechkin does with the Caps, Matthews leads the Leafs in goals (32) by 15 and in points (55) by 11 over John Tavares. Unlike Ovechkin, Matthews has been lauded for his play on both ends of the ice this season, getting some buzz for Selke Trophy consideration for the first time in his career. He's fifth in goals scored above average (15.8) and has 44 points in the Leafs' 28 wins through Sunday. He was second for the Hart last season behind Connor McDavid, and this could be his breakthrough.
(Speaking of McDavid, there's perhaps no greater indication of the Edmonton Oilers' horrendous past month than McDavid going from our top three to not getting a single first-place vote. Some voters submitted top-five ballots that didn't have him in the field. He has a 1.43 points-per-game average through 44 games. If interim coach Jay Woodcroft can get the Oilers back on track, we assume the same will happen for McDavid's candidacy. But Hart voters are recency-bias aficionados.)
Another first-timer would be Huberdeau, and by that we mean first time finishing in the top 10 for MVP. He was third among first-place votes as the engine for the Panthers' high-octane offense (4.09 goals per game, best in the NHL). Huberdeau is having his best season in the NHL, with a 1.36 points-per-game average (17 goals, 47 assists for 64 points in 47 games). He tallied 43 points at even strength, which is fourth in the NHL.
The highest even-strength point total? That belongs to Johnny Gaudreau, who was just outside of the top three in our balloting. He has 48 EVP in 45 games, and overall has 19 goals and 39 points in 58 games. He actually ranks ahead of Matthews and Huberdeau in goals scored above average (16.6), but Matthews is the superior defensive player of the three.
Dom Luszczyszyn of The Athletic had Gaudreau atop his MVP big board, right ahead of Mikko Rantanen of the Colorado Avalanche. Rantanen has been great. You could argue his teammate Nazem Kadri (62 points in 44 games) has been even better. They both have MVP cases, especially with Nathan MacKinnon limited to 32 games, but Colorado is a juggernaut, and they'd probably share MVP support between themselves and defenseman Cale Makar.
One name missing from our ballots: New York Rangers goalie Igor Shesterkin. He has the numbers but probably not the work rate necessary for a goalie to win MVP that Carey Price (66 games) had in 2015 and Jose Theodore (67 games) had in 2002.
Norris Trophy (top defenseman)
Leader: Cale Makar, Colorado Avalanche
Finalists: Victor Hedman, Tampa Bay Lightning; Roman Josi, Nashville Predators
Is this a two-defenemen race? Potentially. Makar and Hedman were the only two defensemen named on our writers' ballots! A few who had Hedman indicated that Makar was their second choice. A few who had Makar said their other option was Hedman.
Both have air-tight cases. Makar leads all defensemen with a 1.10 points-per-game average, scoring 46 points in 42 games. Hedman entered Monday night's action with 48 points in 48 games. Hedman plays 25:26 per game on average, while Makar plays 25:02 per contest. Hedman plays 1:49 per game on the penalty kill, but Makar isn't sheltered from it, averaging 1:07 per game. Hedman has excelled with a variety of defensemen beyond his usual partner, Jan Rutta. While Makar's excellent analytics have been partially credited to primary partner Devon Toews, he's also played well with Samuel Girard, Bowen Byram and even Jack Johnson this season.
What's the point of separation here, then? It's widely considered that Hedman is the better defender, whereas Makar is better offensively at 5-on-5. The traditional and advanced stats pretty much bear that out, with Makar being slightly better at taking the puck from opponents while Hedman is the more physical of the two. Hedman takes slightly more penalties than Makar. The Avalanche have a higher 5-on-5 on-ice save percentage with Makar on the ice (.938) than the Lightning do when Hedman's out there (.914), although some of that can be chalked up to quality of competition.
I think Makar has just a little more juice for the Norris right now. Sometimes this award seems predestined, like in 2016, when it was just Drew Doughty's "time," no matter how many points Erik Karlsson was posting that season (82 in 82 games). This feels especially relevant after Makar finished second last season and is seeking his first win vs. Hedman, who is seeking his second. But the latter hasn't won it since 2018, and this will be his sixth finalist nomination in a row. What a fantastic race …
… and not just because of the two defensemen at the top. Predators defenseman Roman Josi, who won the Norris in 2020, has 47 points in 46 games. Adam Fox of the New York Rangers, last year's Norris winner, has 47 points in 44 games and is back from injured reserve. Aaron Ekblad of the Florida Panthers was in the top three last month. What a time to be an NHL defenseman.
Calder Trophy (top rookie)
Leader: Moritz Seider, D, Detroit Red Wings
Finalists: Lucas Raymond, LW, Detroit Red Wings; Trevor Zegras, C, Anaheim Ducks
At last check, Moritz Seider does not have a signature hockey play named after him, nor did he get a special invite to the NHL All-Star Game so he could get dodgeballs thrown at him by mascots. And yet, here we are, with the Red Wings defenseman getting named atop the majority of our writers' ballots in lieu of Trevor Zegras.
The case for Seider is a contextual one. No, he's not putting up the kinds of offensive numbers that defensemen Quinn Hughes and Cale Makar did in their recent rookie of the year duel. But 32 points in his first 49 games is a very solid total among this season's rookie scorers, and an outstanding one historically: Since 2005-06, only Makar, Hughes and Shayne Gostisbehere had a higher points-per-game average as a rookie defenseman than Seider (0.65) does now. Contrast that with Raymond (0.78 points per game), who is 31st among all rookie forwards in that span, and Zegras (0.77 points per game), who is 35th. You can see that what Seider's doing is special.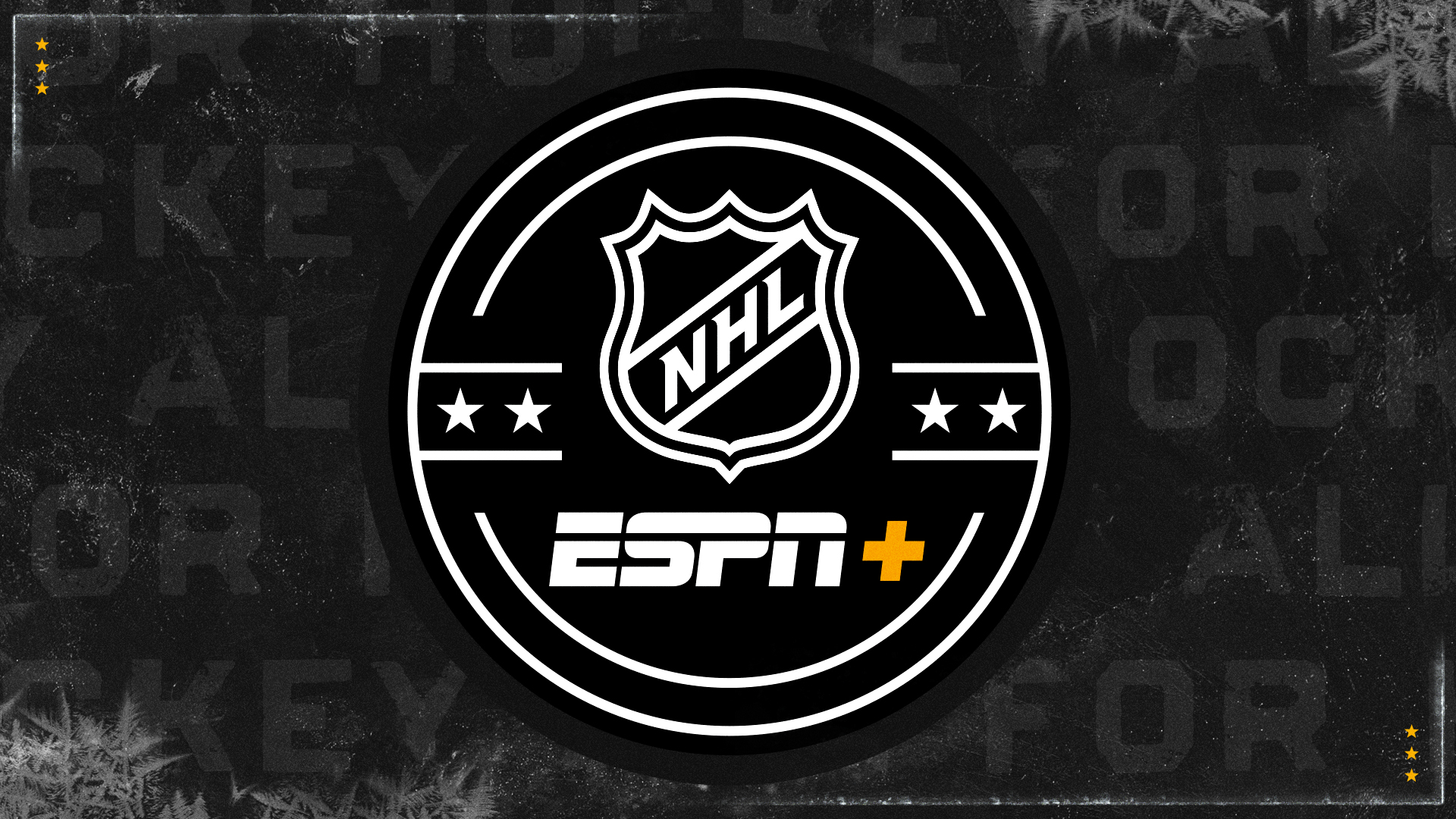 This season will include 103 exclusive regular-season games across ESPN, ESPN+, Hulu and ABC, and more than 1,000 out-of-market games will be available on ESPN+.
• How to watch
• Subscribe to ESPN+
• Stream the NHL on ESPN
His average ice time (22:42) is almost two minutes more than the next rookie defenseman this season, Alexandre Carrier of the Predators (20:51). Seider is playing in all situations and playing well.
If anything, the fact that he's on Detroit could hurt Raymond's chances, despite having been the NHL's top offensive rookie nearly all season. He has 38 points in 49 games and has jumped into the league at 19 years old to be a top-line player. But while Zegras garnered a couple of first-place votes, Raymond did not — although he was second on several ballots that had Seider first.
As for Zegras, no one can match his hype machine or highlight reel, and his stats are pretty stellar, too: 33 points in 43 games. There's still a part of me that thinks he has the Calder in the bag because of "The Zegras" and the All-Star Game shenanigans, but historically it's been hard for a rookie forward to win the award without leading the league in goals or points among first-year players.
Poor Anton Lundell of the Florida Panthers, Tanner Jeannot of the Nashville Predators, Michael Bunting of the Toronto Maple Leafs and Dawson Mercer of the New Jersey Devils. It's going to be hard to break through against this trio, but Lundell has 32 points and a rookie-best plus-25. If anyone does it, it'll be him.
On the goaltending front, Wild goalie Kaapo Kahkonen probably won't have enough starts, and Red Wings goalie Alex Nedeljkovic won't have the stats, period. I remain somewhat intrigued by Karel Vejmelka's candidacy as a goalie who has made the Arizona Coyotes way more competitive than they probably wanted to be this season.
Vezina Trophy (top goaltender)
Igor Shesterkin has been incredible this season, but does he have the work rate required to win the Vezina? Gaelen Morse-USA TODAY Sports
Note: The NHL's general managers vote for this award.
Leader: Igor Shesterkin, New York Rangers
Finalists: Frederik Andersen, Carolina Hurricanes; Juuse Saros, Nashville Predators
The big news here is that it wasn't unanimous for Shesterkin, the brilliant Rangers goalie. Granted, every single voter we surveyed outside of one had him first on their ballots, and for good reason: He's 22-5-2 with a .937 save percentage, leading the NHL with 32.9 goals saved above average and adding nearly six wins to the Rangers this season. The only thing keeping him from being a classic Vezina Trophy/Hart Trophy candidate is work rate, as he's played only 29 games.
The lone goalie in dissent? One voter felt that Juuse Saros was more deserving of the Vezina than Shesterkin. Saros, who was sixth in the Vezina voting last season, has had a very sold season: 24-13-3 with a .925 save percentage for the Predators. But most notably, when it comes to a debate with Shesterkin, Saros has played in 40 of Nashville's 48 games.
Andersen received lower ballot love from some of our voters. He's 25-7-1, is third in the NHL with a .929 save percentage and his 2.04 goals-against average is second. The general managers may ultimately see him as the product of the team in front of him, but there's no arguing with the numbers.
Among the other goalies in contention for the Vezina: Jacob Markstrom, who is starting to really heat up for the Calgary Flames; Tristan Jarry of the Pittsburgh Penguins, who has been a steadying presence through significant lineup absences; and Tampa Bay Lightning goalie Andrei Vasilevskiy, the 2019 Vezina winner who has been a finalist for the award for four straight seasons.
Selke Trophy (best defensive forward)
Will the voters give Patrice Bergeron the nod for another Selke Trophy? Brian Fluharty-USA TODAY Sports
Leader: Patrice Bergeron, Boston Bruins
Finalists: Anthony Cirelli, Tampa Bay Lightning, Elias Lindholm, Calgary Flames
Bergeron was listed first on the majority of the ballots for the Selke, despite the best efforts of some voters to find an alternative.
"I feel wrong putting Bergeron again, but his numbers are too good," said one voter.
A Selke win for Bergeron would mark his fifth, breaking a tie with Bob Gainey and setting a new NHL Awards record. This wouldn't be a gold watch for the 36-year-old pending free agent. The Bruins give up 1.42 expected goals against per 60 minutes and 1.57 actual goals when Bergeron is on the ice. They have a .923 save percentage at 5-on-5 when he's out there. As per usual, he's winning 63.3% of his faceoffs, too.
Cirelli was fourth for the Selke in 2020. Like Bergeron, he impacts defensive play at 5-on-5, where the Lightning give up just 1.89 expected goals per 60 minutes when he's out there. He's also a solid penalty killer. The only knock on him is a 47.9% faceoff winning percentage, which is lower than your typical Selke candidate.
Lindholm, for example is at 53.8% on faceoffs. He's an interesting case as his expected goals against per 60 (2.28) is higher than his actual goals against per 60 (1.61), which could be a tribute to his goaltender. Nevertheless, he's made a couple of ballots and was a solid choice here, even if his teammate Mikael Backlund could have just as strong of a case.
Other potential candidates mentioned by voters: Minnesota Wild forwards Joel Eriksson Ek and Marcus Foligno, Jonathan Huberdeau and Aleksander Barkov of the Florida Panthers and Ryan O'Reilly of the St. Louis Blues.
Lady Byng Trophy (gentlemanly play)
Devon Toews plays a great, all-around game for the Avs, and does so without taking many penalties. Michael Martin/NHLI via Getty Images
This is the part where I mention that the Lady Byng Trophy for gentlemanly play should be voted on by the league's on-ice officials or by the National Hockey League Players Association.
Carolina Hurricanes defenseman Jaccob Slavin won the award last season, and we'd like to see that trend continue. Among the other well-mannered defensemen who should be up for the Byng are Esa Lindell of the Dallas Stars (four penalty minutes), Devon Toews and Cale Makar of the Colorado Avalanche (eight), Jonas Brodin of the Minnesota Wild (eight) and Mario Ferraro of the San Jose Sharks (eight). If we must give it to a forward, Winnipeg winger Kyle Connor has played 46 games and has just two penalty minutes.
Jack Adams Award (best coach)
Dean Evason has been pushing all the right buttons for the Wild this season. Jonathan Kozub/NHLI via Getty Images
Note: The NHL Broadcasters' Association votes on this award.
Leader: Dean Evason, Minnesota Wild
Finalists: John Hynes, Nashville Predators, Darryl Sutter, Calgary Flames
Our colleague John Buccigross said the Wild are a top-five team. "Balance, no passengers, a star in Kirill Kaprizov who makes this whole thing go with his charisma and star power," he said. We'll add one more element: coach Dean Evason, the maestro who has the Wild third in offense (3.80) and tied for fifth in expected goals per 60 minutes (2.25). Evason was the top choice on most of the ballots we surveyed.
"Still waving the flag for the ever-underappreciated Dean Evason," said one voter.
Coming in second was Hynes, whose Nashville Predators are in third place in the Central in points. They're solidly middle of the pack offensively and just inside the top 10 defensively but clearly exceeding expectations in the eyes of a few voters.
Sutter has had a tangible impact on the Flames. They went from 16th in team defense last season to second this season. They're also averaging 3.33 goals per game. Like the other coaches here, Sutter's looking for his first Jack Adams Award.
Among the other coaches mentioned by our voters: Last year's winner, Rod Brind'Amour of the Carolina Hurricanes; Andrew Brunette, who took over from Joel Quenneville with the Florida Panthers; Gerard Gallant of the New York Rangers; Jared Bednar of the Colorado Avalanche; and Jon Cooper of the Tampa Bay Lightning, who has back-to-back Stanley Cups but has yet to win the Jack Adams. What a weird award.
Source: ESPN NHL